Sweden crown jewels stolen by pair of thieves who fled scene by motorboat
'It's 1-0 to them right now'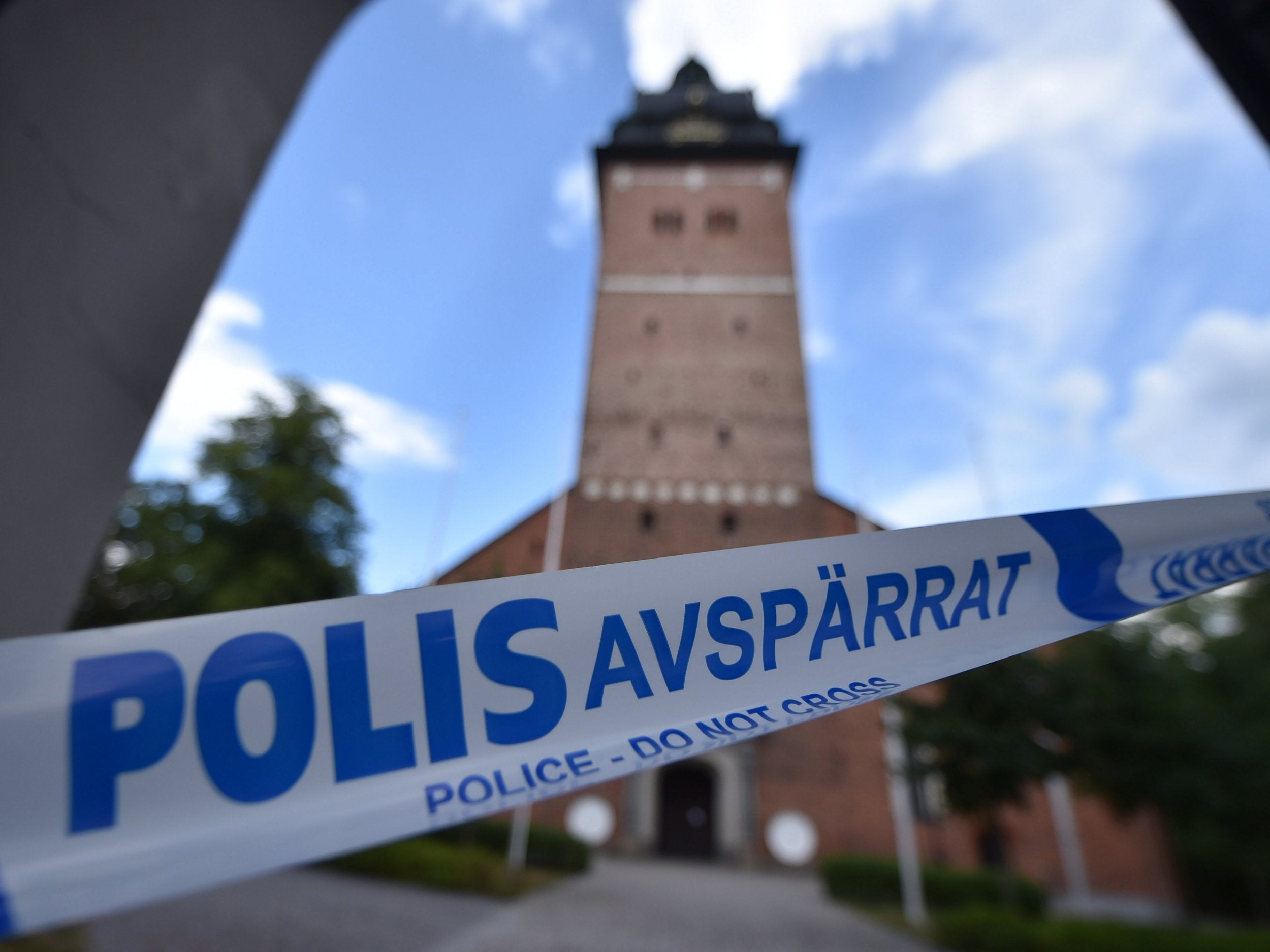 Crown jewels belonging to Sweden's royal family have been stolen by a pair of thieves, who fled the scene by motorboat and are now on the run.
Eyewitnesses saw two men running from a cathedral in southeastern Sweden early on Tuesday afternoon, before jumping into a boat moored close by.
As they sped off, police launched a search operation by sea, land and air, but the pair evaded pursuit and vanished. "It's 1-0 to them right now," a police spokesperson said.
The burglars escaped with two royal crowns – one belonging to the 17th Century King Karl IX, the other to his wife, Queen Kristina – and a royal orb.
The monarchs were initially buried with their crowns, but the "invaluable objects" were later exhumed and put on display in Strangnas Cathedral.
The cathedral was open to the public when the jewels were taken from locked-up glass boxes at around 1.30pm.
Tom Rowsell, an eyewitness, told The Daily Mail: "One of my friends saw two people running... I saw the boat just there, a white little boat with a motor on the back.
"The two men hurriedly jumped on board. We contacted the police and told them and they told us they had taken something from the cathedral.
Sarah Paulson, Cate Blanchett, Sandra Bullock from Ocean's 8 plan their very own heist
"I knew immediately they were burglars because of the way they were behaving."
The police spokesperson said the thieves may have left their boat and continued their escape by car. "We are spreading out in all directions," he added.
On Wednesday, Swedish police said the search continued through the night, but no arrests had been made.
World news in pictures
Show all 50
Police chief spokesperson, Thomas Agnevik, told Swedish TV: "I have talked to someone at the county administrative board that says it is not possible to put an economic value on them – these are invaluable objects of national interest.
"We are looking for a small and open motorboat. We have some different information about how exactly the boat looked. We are now examining all the tips we receive."
No one was hurt during the theft, authorities said.
Join our commenting forum
Join thought-provoking conversations, follow other Independent readers and see their replies