Sweden brings back military conscription in face of growing Russia threat
At least 4,000 18-year-olds could be called up each year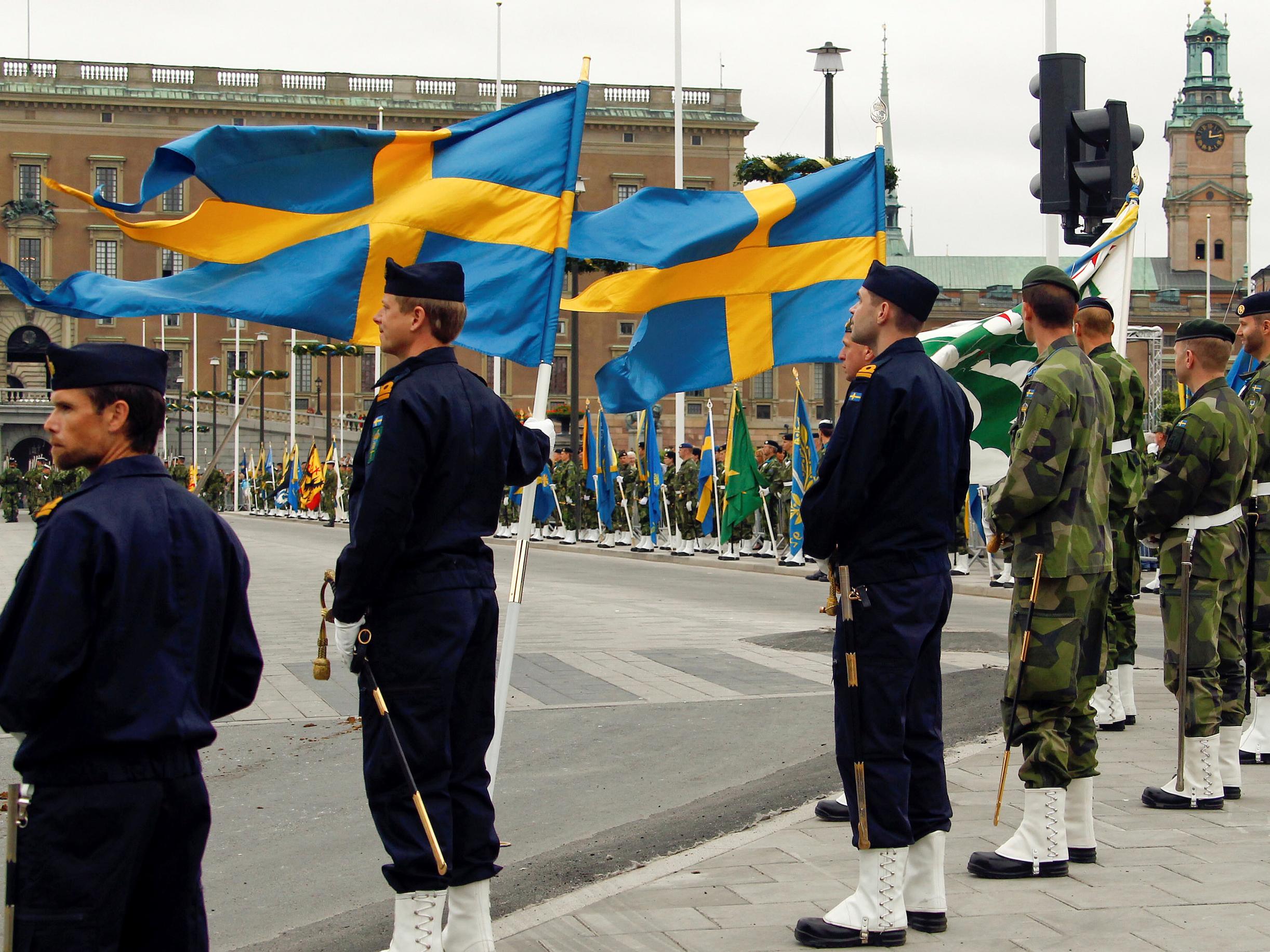 Sweden has decided to reintroduce a military draft for both men and women over security concerns and a growing threat from Russia.
The Nordic country mothballed compulsory military service seven years ago, but military activity in the Baltic region has increased since, in the wake of Russia's annexation of Crimea in 2014, prompting Sweden to step up military preparedness.
Defence Minister Peter Hultqvist said the left-leaning government is reintroducing the draft because of a deteriorating security environment in Europe and around Sweden.
Under the newly approved plan, at least 4,000 18-year-olds could be called up each year, starting in January.
World news in pictures
Show all 50
As in the current system, Swedes will still be able to volunteer for military service. The policy affects residents born after 1999.
The country abolished the draft in 2010, when only men were eligible, because there were enough volunteers to meet the region's military needs.
"We have had trouble staffing the military units on a voluntary basis and that needs to be addressed somehow," Mr Hultqvist told public service radio SR.
The government's decision entails the call-up of 4,000 men and women for military training in 2018 and 2019, and Mr Hultqvist told SR motivation would be an important factor when selecting the recruits for service.
Fox News expert on violent immigrants in Sweden turns out to be violent immigrant
Sofia Hultgren, who turns 17 later this year and thus could be drafted in coming years, said many young Swedes viewed lengthy careers as military professionals as something odd and old-fashioned.
"I think many see it as something lame, something your father did, when there are so much other fun things to do," Hultgren, a student, told Reuters.
Still, she welcomed the reintroduction of military service and said she would consider such training even if she did not want to make it a career.
"I think this can give a feeling of comfort. Conscription strengthens our defence when we see so much ugliness in the world," she said.
Sweden, which is not a Nato member, is currently in the process of upgrading its military with a sharp hike in spending, and has reassigned troops to the Baltic Sea island of Gotland, besides urging local governments to step up contingency planning for a future war.
Join our commenting forum
Join thought-provoking conversations, follow other Independent readers and see their replies