Sweden on target to run entirely on renewable energy by 2040
Last year 57 per cent of Sweden's power came from renewables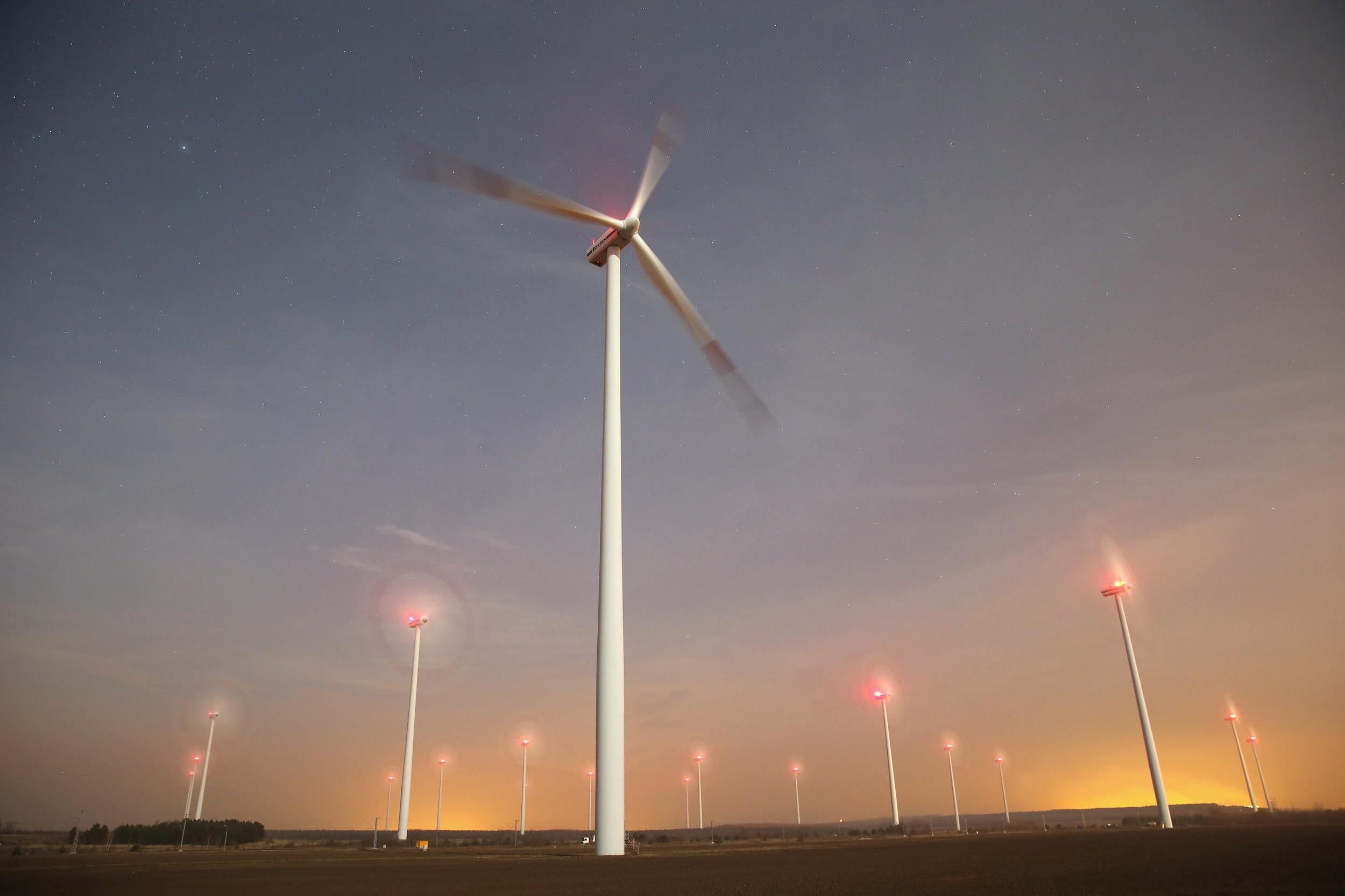 Sweden is on target to run entirely on renewable energy within the next 25 years, a regulatory official has said.
Last year, 57 per cent of Sweden's power came from renewables such as hydropower and wind sources, with the remainder coming from nuclear power.
The country now plans to tap into its "large potential" for onshore wind power, in order to make the country completely fossil-free by 2040 - a goal set by Sweden's prime minister at the UN General Assembley last year.
"We are not densely populated, we have a lot of good places to put land-based large-scale wind and there is large potential for that in Sweden," Anne Vadasz Nilsson, Director General of the Swedish Energy Markets Inspectorate told Reuters on Monday.
Sweden has steadily increased its output of wind power and as it becomes more cost efficent, wind energy is set to replace nuclear energy in the country's power system.
"Nuclear is quite an expensive energy source due to safety regulations and funding for long-term nuclear waste management among other things," said Ms Vadasz Nilsson.
"Renewables, meaning large-scale wind in Sweden, on the other hand, are cheaper and cheaper to commission and to run. This together with low wholesale prices will make it less likely that new nuclear power plants will replace the remaining ones when they are phased out due to old age."
Four of the country's 10 nuclear reactors are currently being phased out, she said, adding that the sparodic nature of wind power could be managed by teaming it with a combination of hydropower as well as interconnection with other countries.
"The base load from our [current] hydropower plants and the high degree of interconnection with neighbouring countries [...] This together with a more developed market for demand-side response will safeguard capacity even on cold winter days when the wind is not blowing," said Ms Vadasz Nilsson.
Energy saving options in pictures
Show all 4
The Nordic countries already lead the world in renewable energy. Denmark produced 140 per cent of its electricity needs through wind power alone in 2015, exporting the rest of the energy to its neighbours, Germany, Sweden and Norway.
While, almost 100 per cent of Iceland's electricity comes from renewable sources, due to its investment in hydropower and geothermal energy production.
In the latest bi-annual EY Renewable energy country attractiveness index (RECAI), released on Wednesday, European countries saw their positions improve, with France, Belgium, Sweden, Ireland, Norway and Finland all climbing the ranking.
The United Kingdom, however, bucked the trend of European improvement, falling to an all-time index low in 14th position. It is understood that the Brexit vote, the dismantling of the Department of Energy & Climate Change (DECC) and approval of the Hinkley Point C nuclear power station all contributed to a loss of appeal in the eyes of investors.
Additional reporting by Press Association
Join our commenting forum
Join thought-provoking conversations, follow other Independent readers and see their replies