Sweden's centre-left parties agree deal to keep minority government in office
Daniel Dickson
Sunday 28 December 2014 01:00 Comments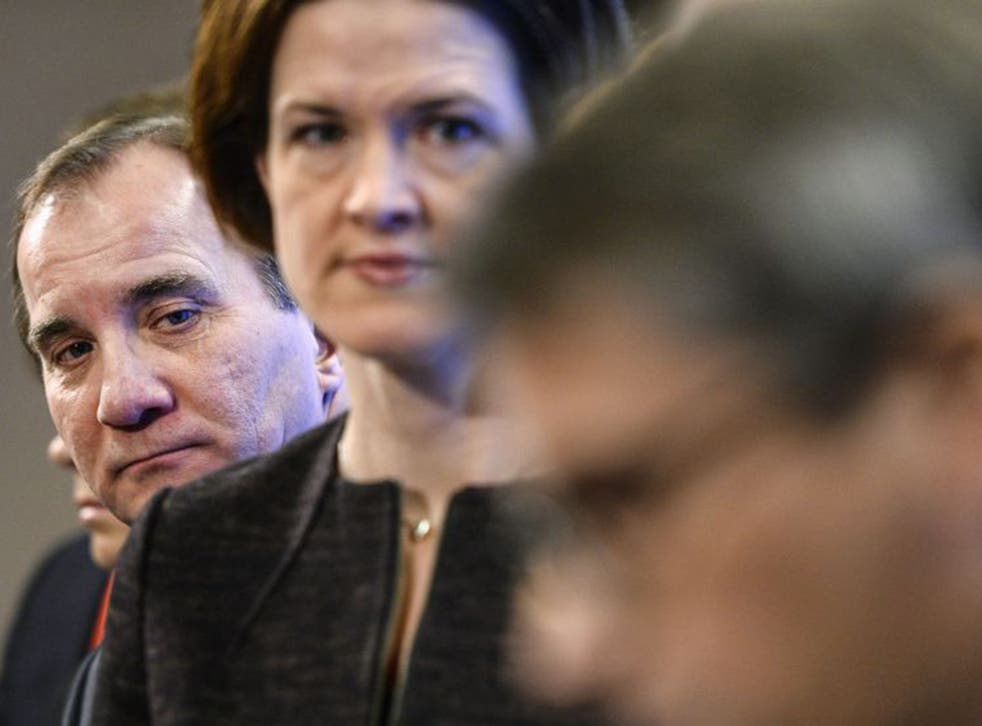 Sweden's mainstream parties reached a five-year deal yesterday that will allow the minority centre-left government to remain in office, and sideline the anti-immigration Sweden Democrats.
Sweden's normally stable politics were thrown into turmoil this month when Prime Minister Stefan Lofven said he would call a snap election in March after his budget was voted down by the centre-right opposition and the Sweden Democrats.
"Sweden has a tradition of solving difficult questions," Mr Lofven said. "I am happy we have reached a deal that means that Sweden can be governed."
The deal between the centre-left Social Democrats and Green coalition and the four-party centre-right Alliance will mean Mr Lofven will have to follow the opposition's budget next year, although he can make some changes in spring. The Alliance will abstain from voting against the government's budgets from spring onwards. The election has been cancelled.
Under the deal the two blocs have also agreed to coordinate policy on pensions, defence and energy.
Reuters
Register for free to continue reading
Registration is a free and easy way to support our truly independent journalism
By registering, you will also enjoy limited access to Premium articles, exclusive newsletters, commenting, and virtual events with our leading journalists
Already have an account? sign in
Join our new commenting forum
Join thought-provoking conversations, follow other Independent readers and see their replies