Swedish authorities are offering asylum seekers free bus passes to help them integrate into society
The scheme will allow all asylum seekers in Kalmar county to travel around the area for free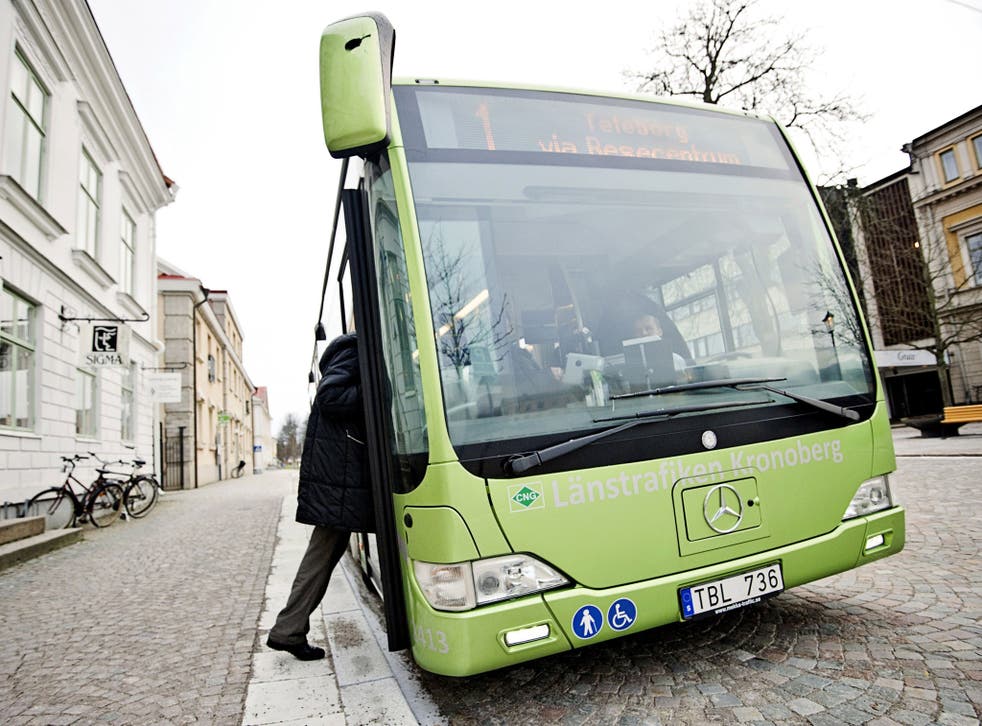 Swedish authorities have started a offering asylum seekers free bus passes, in an effort to help them integrate into society.
As reported by The Local, the scheme, launched by the Swedish Migration Board, Kalmar County Council and Kalmar County Transport, makes the free passes available to all asylum seekers living in Kalmar county, in the south of the country.
It will allow asylum seekers to travel for free around Kalmar county, and is intended to ameliorate the problems caused by having large asylum seeker accomodation centres away from major settlements, which can result in it being difficult for poorer asylum seekers to venture outside of their communities and integrate into society.
For example, the asylum seeker accomodation in Helgesbo, Kalmar county, is in a fairly rural, remote area, around 18 miles from the city of Kalmar, the largest population centre in the area.
Migrants mingle with holidaymakers in Kos

Show all 14
Lars Borgemo, the unit manager at the immigration office in the small town of Högsby, told SVT that the scheme was part of a "big integration effort", and said he hoped the free bus passes would increase asylum seekers' mobility and help them "make more contact in the community."
He said the scheme will also hopefully put an end to the feelings of "isolation" sometimes felt in the asylum seekers' communities.
The scheme was also welcomed by local asylum seekers, and will cost the county just over £37,000 a month.
Problems caused by feelings of division amongst solated communities of immigrants have caused problems in Sweden in the past.
The area of Rosengård, in the centre of Malmö, is home to a large number of immigrants, and has severe problems with education and unemployment when compared to the rest of the city.
The area became infamous after riots occured there in 2008, which many said were partly exacerbated by feelings of division between the city's immigrants and natives. Officials hope that the bus pass scheme will help remove any feelings of division and isolation amongst new arrivals to Sweden.
Sweden receives more refugees per capita than any other EU nation. It is estimated that 74,000 asylum seekers will arrive in the country, which has a population of just under 10 million, this year.
Join our new commenting forum
Join thought-provoking conversations, follow other Independent readers and see their replies