'Swedish Fritzl' accused of kidnap and rape of woman kept in purpose-built bunker 'just wanted a girlfriend'
Defence lawyer describes case as an elaborate plot to find a girlfriend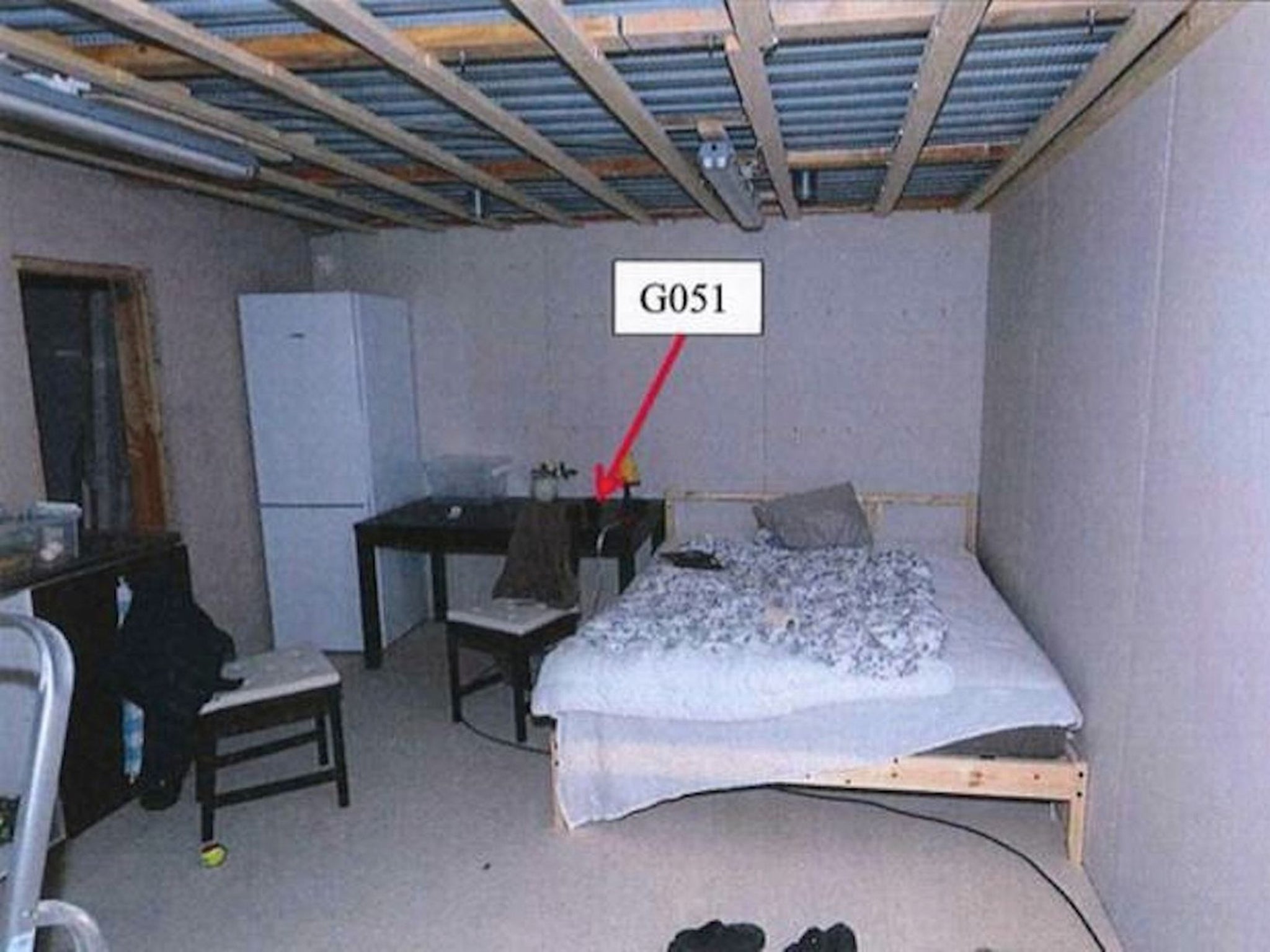 A Swedish doctor charged with kidnapping, drugging, raping and holding a woman hostage in a purpose-built bunker for six days has said he did it because he "wanted someone to live with."
The 38-year-old doctor, who has not been named in line with Swedish privacy rules, had reportedly planned to keep the woman in the bunker for years.
His defence lawyer, Mari Schaub, described the case as an elaborate plot to find a girlfriend.
She said "he never meant to hurt anyone" and described him as being a "very sad and depressed person who wanted a partner".
The indictment said the defendant built the concrete bunker, which had metal double doors and thick walls, next to his house just outside Knislinge, southern Sweden, and disguised it by making it look like a machine shed.
"The purpose of the building was to keep people incarcerated during an extended period of time without detection," the indictment said.
It is believed the man began construction five years ago on the dungeon, which was found with a kitchen and bathroom area, and a fully covered courtyard area, according to Swedish police reports.
He was arrested after seeing reports the woman was missing as he visited her flat in Stockholm to collect some of her belongings.
World news in pictures
Show all 50
In an effort to stop any further appeal over her whereabouts, he took the woman to a police station near Stockholm and forced her to tell them she was fine.
Police became suspicious and took her to one side, where she was able to reveal what had happened to her, leading to the doctor's arrest.
The woman was initially given chocolate-coated strawberries laced with Rohypnol, known as a "date-rape" drug, during a second date with the doctor in Stockholm.
After wheeling her to his car in a wheelchair, he drove the unconscious woman 330 miles to his home, and continued to sedate her via intravenous drugs throughout the journey.
Prosecutors say he had sex with her while she was still unconscious and that he used two life-like rubber masks of an older woman and a bearded man, so as not to be recognised.
During the six days she was held captive, they say he tied her up in the bunker and repeatedly raped her.
He reportedly told her he would have unprotected sex with her, before he took blood samples and vaginal samples to check for diseases and she allegedly forced her to take the contraceptive pill.
Swedish police said they found a gun, used condoms, syringes, drug-laced strawberries, contraceptive pills and rubber masks when they searched the dungeon and the rest of the property.
Ms Schaub said her client had confessed to all allegations, except rape, and wants the kidnapping charge reduced to the lower charge of deprivation of liberty.
A psychiatric examination found the defendant mentally fit to stand trial, both the prosecutor and the defence lawyer said.
The kidnapping has parallels with the case in Austria of Josef Fritzl that emerged in 2008. He had kept his daughter in a bunker under his house, from the age of 18 for 24 years, and had seven children with her in Austria.
A trial is expected to begin next week.
Additional reporting AP
Join our commenting forum
Join thought-provoking conversations, follow other Independent readers and see their replies