Swedish politician forced to resign after saying Muslims are 'not fully human'
Martin Strid was a member of the right-wing Sweden Democrats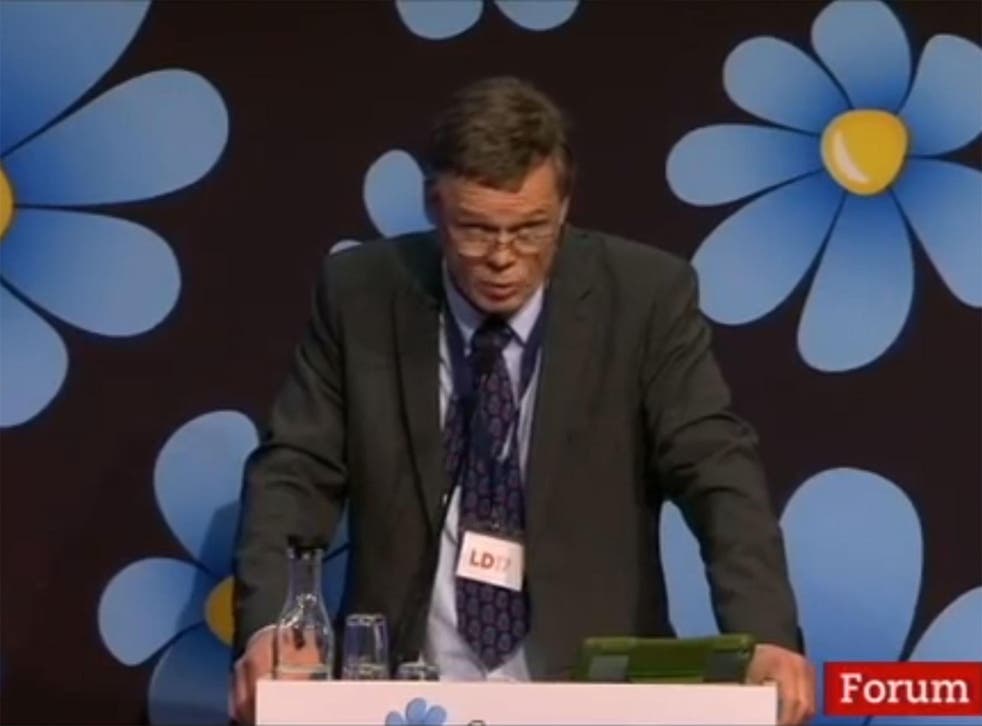 A politician in Sweden has been forced to step down after he said in a live TV debate that Muslims were not "fully human".
Martin Strid, a member of the right-wing Sweden Democrats, sparked the controversy when he ranked Islamists on a scale of "0 to 100" while speaking at a party national conference.
"On one end you are 100 per cent human, a person, everything that's part of that concept. At the other end, you are 100 per cent Mohammedan," he said, according to a translation of his comments by the Swedish edition of The Local.
Mr Strid's party colleagues immediately denounced his comments, with its secretary Richard Jomshof saying the statement amounted to "racism".
"Everyone has fundamental human worth, the same for everyone. If you think that someone has a worse value based on a certain skin colour or the community they are part of, that is racism for me. We will not accept that," Mr Jomshof said
Mr Strid tried to explain himself by saying Isis members were "close to being 100 per cent Mohammedan" but added that "all Muslims are somewhere on that scale".
The local politician from the town of Borlänge added: "If you are an ex-Muslim you have come quite far towards being fully human." He was speaking at the party's national conference in Norrköping, Östergötland in the south east of Sweden.
SD board member and MP Aron Emilsson later officially distanced the party from Mr Strid.
"It is a statement we, from the party leadership, take a clear distance from. Categorising people and human values ​​based on what religious beliefs you have is a way we cannot argue," it said, according to a report by SVT. "It is contrary to our basic view of human dignity."
Mr Emilsson's statement did not call for Mr Strid to step down, only saying his comments "will certainly be handled in some way".
Mr Strid later apologised for his statement after a barrage of criticism.
World news in pictures

Show all 50
"It was very unfortunate, I expressed myself very clumsy," he told news site TT.
Mr Strid quit the party hours later, The Local reported.
But party leader Jimmie Åkesson dismissed the controversy, saying he had "never heard of [Strid] before" his speech, TV4 reported.
"In this case it is very clear that if it isn't racism it is very close to racism," said Åkesson.
Sweden is set to go the polls in a general election scheduled for September next year, with Sweden Democrats recently becoming the most popular party in the country, according to one poll.
A YouGov survey in March found nearly a quarter – 23.9 per cent – of people said they would vote for the party if an election was held then.
Register for free to continue reading
Registration is a free and easy way to support our truly independent journalism
By registering, you will also enjoy limited access to Premium articles, exclusive newsletters, commenting, and virtual events with our leading journalists
Already have an account? sign in