Swiss army completes 31-day mission to save thirsty cows
Airlift involving four Super Puma helicopters and 120 military personnel launched after mini-drought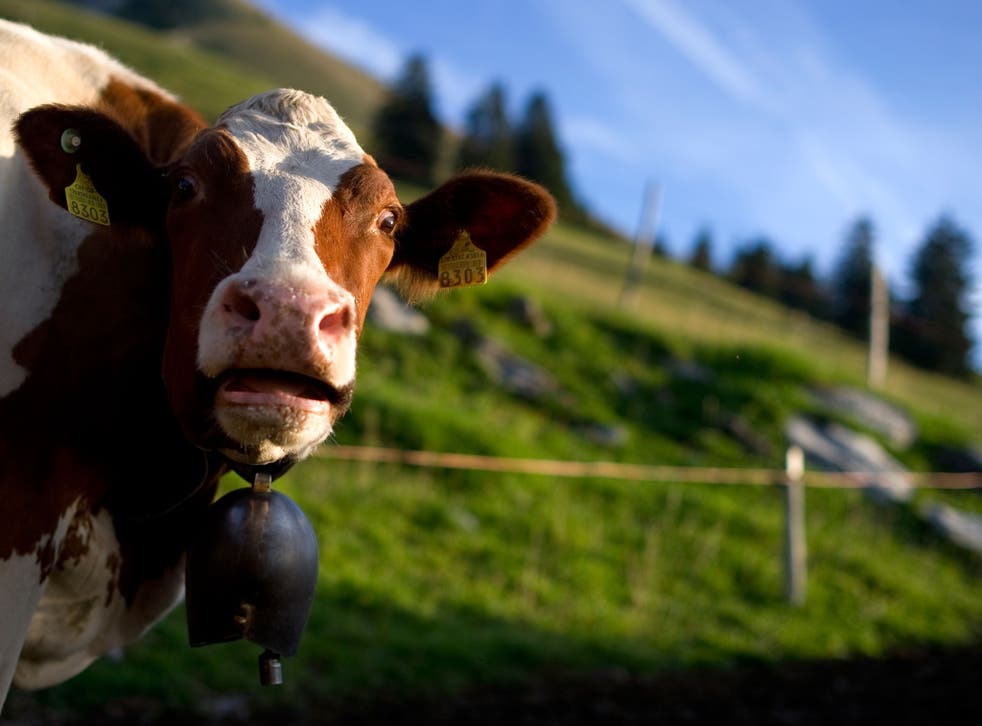 The Swiss army has successfully completed a 31-day mission to save cows from dying of thirst in parched alpine pastures.
The military launched a huge rescue operation after a period of extremely hot weather put 200,000 cows in remote mountain meadows at risk of dehydration.
Four Super Puma helicopters and 120 military personnel airlifted 1,840 tons of water from lakes in the Canton of Jura to eight specially-constructed reservoirs between July 20 and August 19, the Local reported.
Figures released to news agency ATS by the Federal Department of Defence, Civil Protection and Sport show the helicopters spent 254 hours filling two reservoirs in the Joux valley and six at higher altitude.
The army carried out a similar operation in the cantons of Fribourg – where temperatures soared as high as 40C last month - and St Gallen.
The Local reported the mission suffered a minor diplomatic incident at the end of July when the Swiss army took water from lakes in the French Jura without permission from the French authorities.
The embarrassing incident happened after Switzerland 'misinterpreted' a communication from Paris over the issue.
Switzerland is one of the richest countries in the world per capita thanks to banking and high-tech manufacturing, such as chemicals and precision instruments.
But agriculture, its historic mainstay, is still key to its economy and culture, with Swiss cheese, chocolate and dairy products popular worldwide.
Swiss cows, which drink between 100 and 150 litres a day, graze at altitude in alpine pastures for three to four months each year, usually descending to valley farms during September and October.
Register for free to continue reading
Registration is a free and easy way to support our truly independent journalism
By registering, you will also enjoy limited access to Premium articles, exclusive newsletters, commenting, and virtual events with our leading journalists
Already have an account? sign in
Register for free to continue reading
Registration is a free and easy way to support our truly independent journalism
By registering, you will also enjoy limited access to Premium articles, exclusive newsletters, commenting, and virtual events with our leading journalists
Already have an account? sign in
Join our new commenting forum
Join thought-provoking conversations, follow other Independent readers and see their replies