Switzerland: Avalanche kills woman in Alps near Italian border
Forty-year-old local dies overnight at hospital in Sion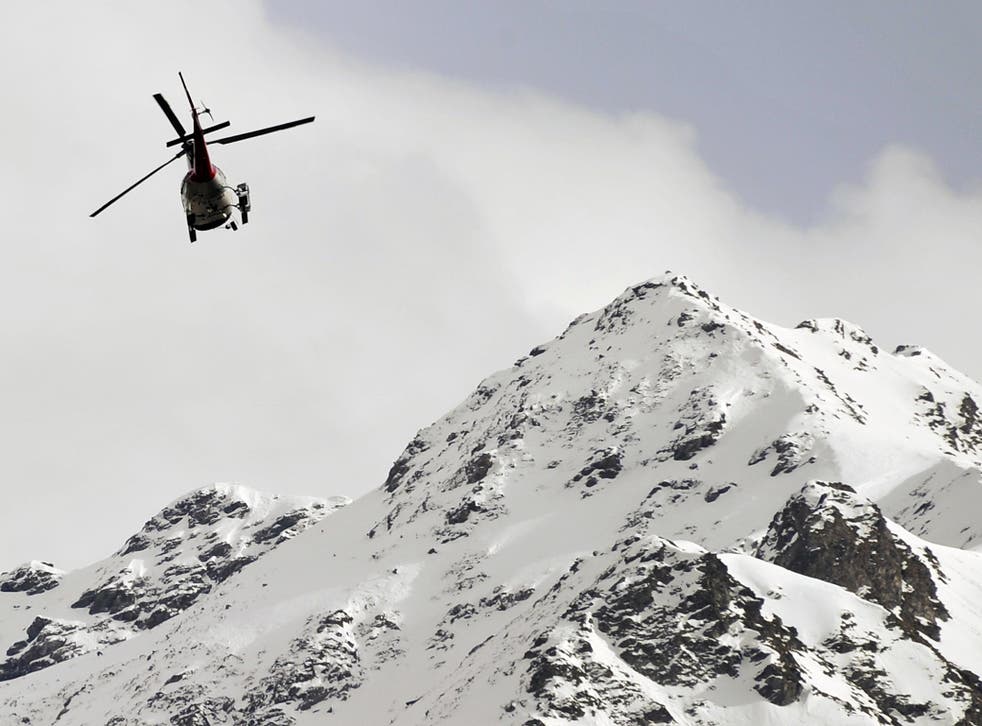 Swiss police say a woman has died after being hit by an avalanche in the Alps near the Italian border.
Police in Switzerland's Valais canton (state) said four skiers were carried away by the avalanche Saturday afternoon after leaving a mountain hut in the Arolla area.
Rescuers were able to recover them and take them to the hospital by helicopter. But police said Sunday that one of them, a 40-year-old local woman, died overnight at a hospital in Sion.
AP
Join our new commenting forum
Join thought-provoking conversations, follow other Independent readers and see their replies