Switzerland changes law to decriminalise marijuana possession
Anyone caught with up to 10 grams of the drug will be let off with a CHF 100 (£68) fine and it will not go on their criminal record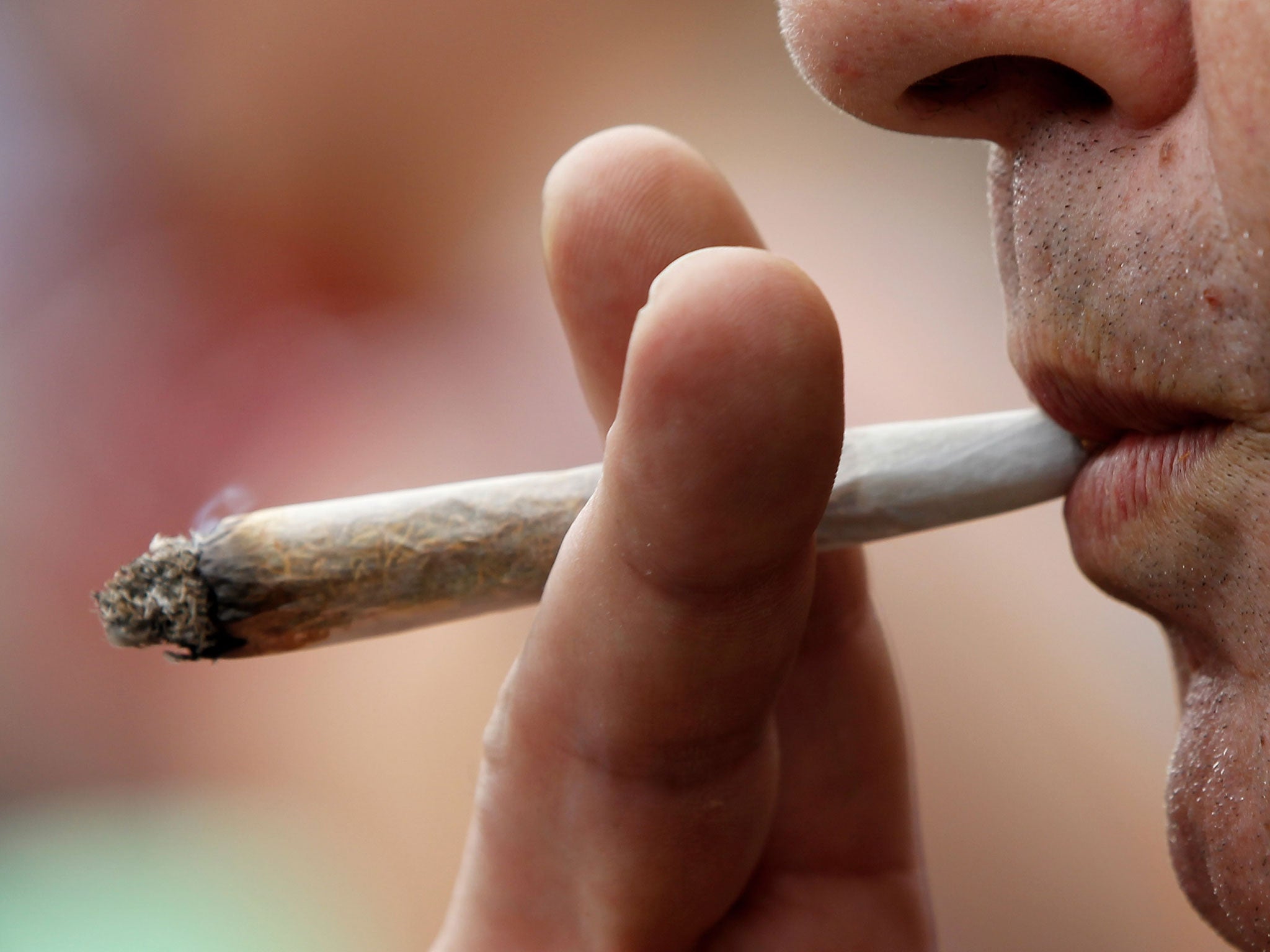 A change to the law in Switzerland has decriminalised marijuana, making possession of the drug a minor misdemeanour that will not go on a person's criminal record.
From the start of this month, anyone found with up to 10 grams of the substance will be able to avoid all formal legal proceedings, instead paying an on-the-spot fine of CHF 100 (around £68).
The relaxation of the law comes after a lengthy process of debate and disagreement in the Swiss parliament, which finally approved the move a year ago.
According to reports in the state-run Swiss Broadcasting Corporation (SBC), the government in Switzerland says the move should bring unity to legal practices which until now varied wildly from one local system to another.
It is also expected to save money, avoiding the average of 30,000 cases for smoking marijuana that appear before the courts each year.
Corine Kibora, a spokeswoman for Addiction Switzerland, told SBC: "Police resources should be freed up to pursue drug trafficking."
The changes are conversely designed to clamp down on cannabis smoking among children.
A report by Unicef into the welfare of children from 29 developed countries found that Switzerland had the second-highest rate of cannabis use amongst those surveyed, behind only Canada.
Around 24 per cent of all children aged 11, 13 and 15 reported having used cannabis in the last 12 months in the country.
And while the revision does not apply to anyone under 18, against whom legal proceedings can still be brought alongside judge-imposed fines, Ms Kibora explained there are new measures in place to better protect them.
Dealers selling to young people will be more strictly punished and children with problematic cannabis use should be able to get expert help more easily, she said.
Not everyone is happy with the change. Opponents say decriminalisation is happening too quickly and at odds with the will of the Swiss public, given the fact that five years ago they voted against a government proposal for legalisation, and four years before that parliament wouldn't even debate the issue.
Others think that measures could have gone further – Jean-Félix Savary, secretary-general of Grea, a group studying drug addiction in French-speaking Switzerland, told SBC: "It's not a revolution – overall the approach remains hesitant and conservative. Considerable police resources will still be used to ensure this ban is respected."
Switzerland's approach to cannabis is considerably more lenient than the UK's – where it is a Class B drug, possession of which is punishable by a maximum of five years in prison. In practice, official written warnings tend to be used for first and second offences.
But it is not the most relaxed in Europe - in 2001 Portugal became the first country in the world to decriminalise all drugs, as long as the amount possessed is no more than an estimated 10 days' supply.
Join our commenting forum
Join thought-provoking conversations, follow other Independent readers and see their replies