Switzerland rejects proposals for unconditional basic income by overwhelming majority
Around 78 per cent of voters rejected the policy, projections suggest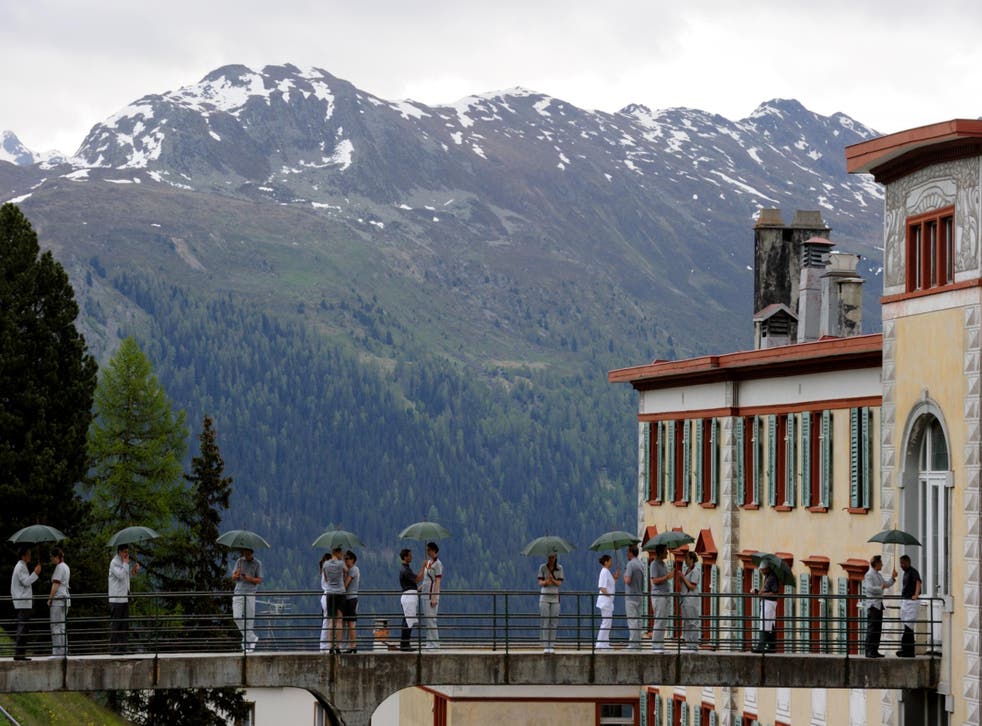 Switzerland has voted by an overwhelming majority to reject proposals for a universal basic income..
Around 78 per cent of voters have rejected the policy, according to projections from the national broadcaster SRF1.
Had it passed, anyone legally residing in Switzerland would have received suggested basic income of 2,500SFr (£1,755) every month whether they worked or not.
Supporters of the basic income had said that half the work done in Switzerland is unpaid, such as housework and care in the community.
They stated that such income would help this work become "more valued".
Critics attacked the concept as there was no plan of how to fund the costly policy, something supporters said was the responsibility of the Swiss parliament.
Indeed, no parliamentary party came out in favour of the policy.
One of the key issues in the referendum had been the view put forward by the right-wing Swiss People's Party (SVP) that the new policy would cause wide-scale immigration due to Switzerland's agreement to the free movement of people with all 28 EU member states.
Switzerland: World's biggest poster unfurled in Geneva supporting basic income
SVP spokeswoman Luis Stamm told the BBC: "Theoretically, if Switzerland were an island [basic income] would be possible.
"You could cut down on existing social payments and instead pay a certain amount of money to every individual.
"But with open borders it's a total impossibility. If you would offer every individual a Swiss amount of money you would have billions of people who would try to move into Switzerland."
The basic income was voted alongside four other issues including speeding up the country's asylum process which was projected to receive 66 per cent in favour.
For an issue to be put to referendum, a petition must raise at least 100,000 signatures.
The Dutch city of Utrecht is planning a two-year experiment with a similar plan, handing money to residents who already receive welfare benefits.
Register for free to continue reading
Registration is a free and easy way to support our truly independent journalism
By registering, you will also enjoy limited access to Premium articles, exclusive newsletters, commenting, and virtual events with our leading journalists
Already have an account? sign in
Register for free to continue reading
Registration is a free and easy way to support our truly independent journalism
By registering, you will also enjoy limited access to Premium articles, exclusive newsletters, commenting, and virtual events with our leading journalists
Already have an account? sign in
Join our new commenting forum
Join thought-provoking conversations, follow other Independent readers and see their replies