Switzerland votes on world's highest minimum wage at £15 per hour
Calls for minimum pay would see Swiss workers earn more than double UK minimum rate of £6.31
Loulla-Mae Eleftheriou-Smith Comments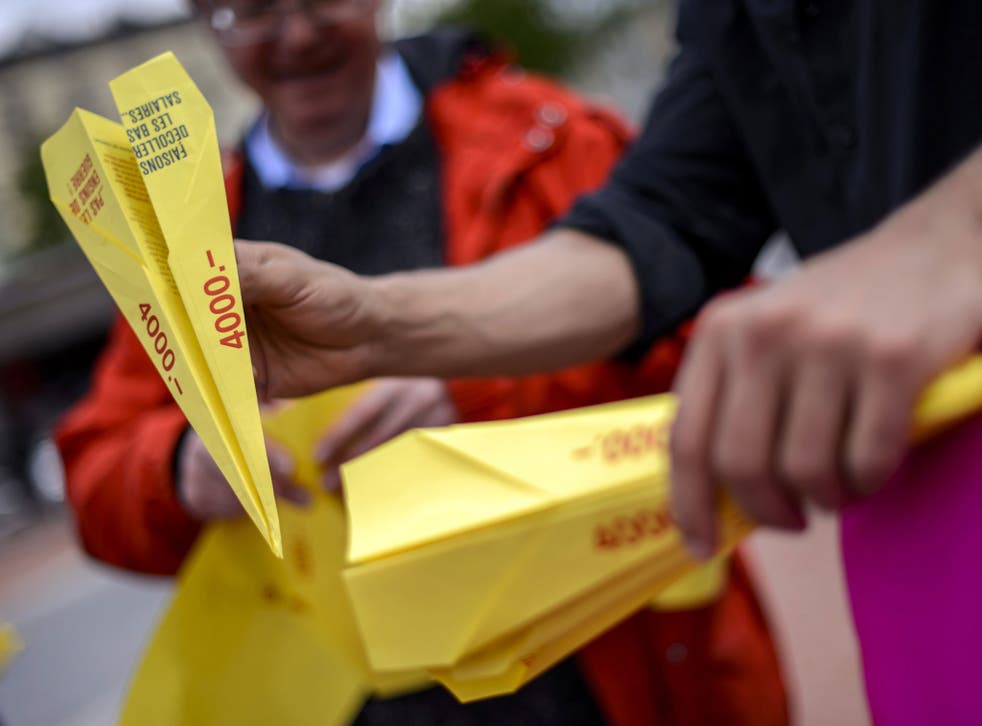 Swiss voters will take to the polls on Sunday to vote on the introduction of what could become the world's highest minimum wage – equating to nearly £15 an hour.
The proposal to "protect equitable pay" by the Swiss Trade Union Federation calls for a national minimum wage of 22 Swiss fancs an hour (£14.67), or 4,000 Swiss fancs a month, for those working a 42 hour week.
If the proposal gets voted through, it will see Swiss workers earn more than double that of UK employees, where those over the age of 21 earn a minimum wage of £6.31 an hour.
But the move to protect Swiss workers' earnings is necessary due to the country's high cost of living, Switzerland's largest trade union the SGB has said. It claims about 330,000 workers are hurt by earning less than 4,000 fancs a month.
Switzerland was recently revealed to be the most expensive country in the world to live in, in terms of how far people's money stretches, according to research backed by the World Bank, while recent studies have shown that a significant number of people claiming benefits are doing so to supplement their actual earnings, according to the BBC.
Critics of the referendum on the minimum wage claim it would be detrimental to small businesses as well as leading to more unemployment, however.
Switzerland's Federal Council of Ministers said that "a legal minimum wage is a bad way to help people with low incomes," in a statement, adding that "there would be a high risk that jobs disappear" and that "it would be a greater help to those affected by providing them with jobs and supporting them with tax breaks and social policy measures".
A recent opinion poll showed that 64 per cent of people plan to vote against the referendum.
The referendum is one of several being voted on, which include a controversial plan to buy new Swedish-made Gripen fighter jets for the Swiss Air Force and to impose a lifelong ban against convicted paedophiles working with children.
Register for free to continue reading
Registration is a free and easy way to support our truly independent journalism
By registering, you will also enjoy limited access to Premium articles, exclusive newsletters, commenting, and virtual events with our leading journalists
Already have an account? sign in
Join our new commenting forum
Join thought-provoking conversations, follow other Independent readers and see their replies