Syrian families in Turkey marrying off 'underage daughters for money amid coronavirus crisis', campaigners warn
Exclusive: 'Sometimes to be a second or third wife of a man. This is to get rid of them. To have one less plate at the table,' says secretary general of ECPAT Turkey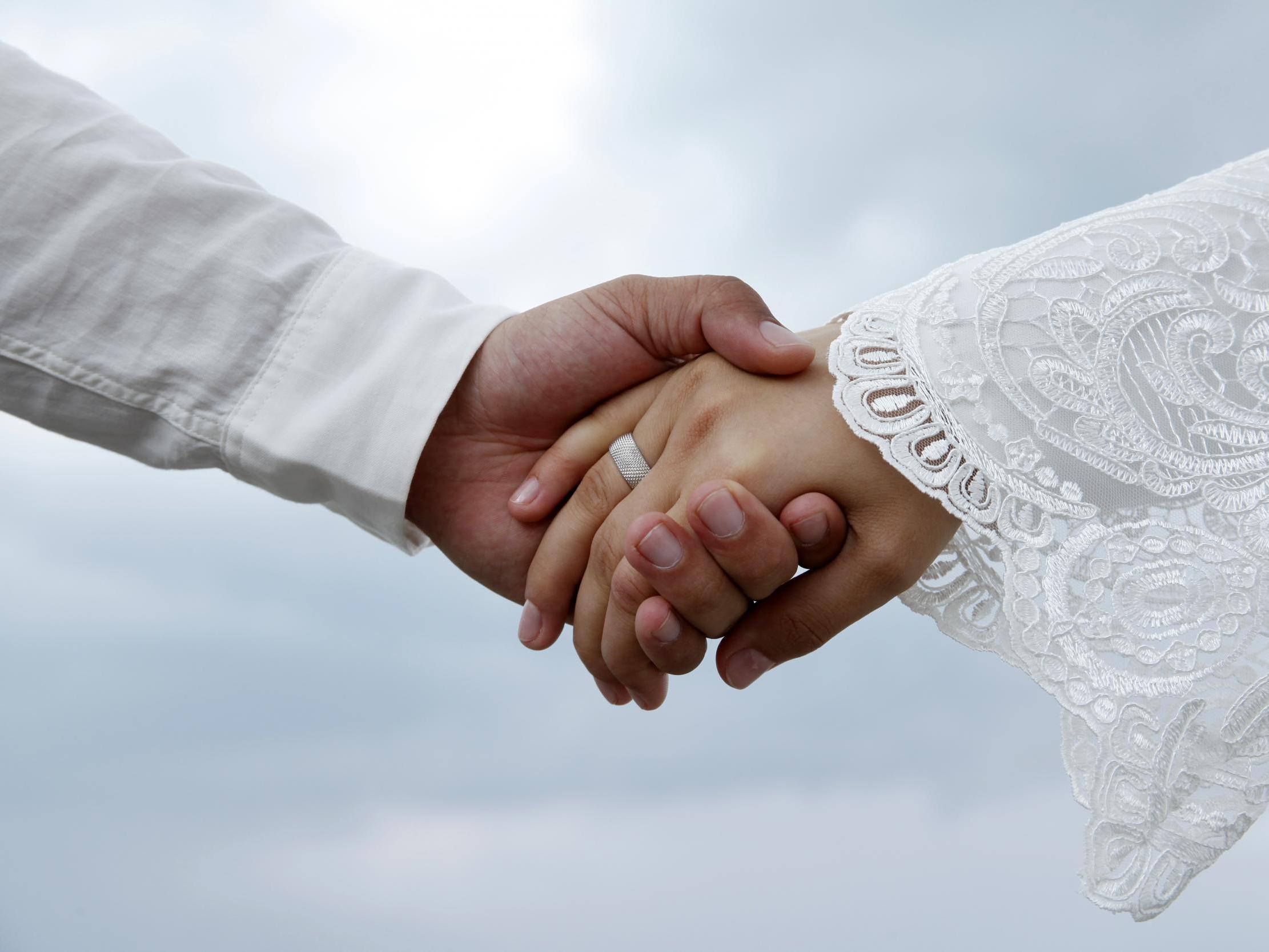 Increasing numbers of Syrian families are marrying off their underage daughters to Turkish men for money in the wake of the coronavirus crisis, campaigners warned.
A damning report by ECPAT, a network of organisations that strives to end the sexual exploitation of children, said it is an "economic coping mechanism" for Syrian families who have no other way to earn money or afford food for their children.
The study, which was shared exclusively with The Independent, notes Turkey has the highest number of child refugees in the world and argues they are highly vulnerable to forced marriage, human trafficking, and sexual exploitation.
Ezgi Yaman, secretary general of ECPAT Turkey, said: "We have heard of cases where Syrian families are selling their daughters to marry — either formally or informally — Turkish men. Sometimes to be a second or third wife of a man. This is to get rid of them. To have one less plate at the table. The families are also getting money to help them pay for rent. We heard several cases where the family couldn't afford to pay the rent to the landlord, so they say: 'We are giving you our daughter'.
"At the Turkish landlord's house, sometimes the daughters live in servitude and it is labour exploitation but most cases also involve sexual exploitation. And sometimes the landlord unofficially marries the Syrian daughter. We can't provide statistics because they are happening unofficially. Also even if the family doesn't want it to happen, they are underreporting incidents due to being afraid of losing their legal documents or legal status. They don't want to go back to Syria.
"The Turkish government does not collect data on Syrian girls being married to Turkish men or on child trafficking. Under Covid-19, it has been hard to reach children from Syrian families. At least they were going to school before, where there were protection measures and teachers could report issues to us. Domestic violence, sexual violence and child exploitation have increased during coronavirus because of chaos and people having less money and because everyone is at home all the time during the lockdown."
The coronavirus lockdown in Turkey ended on 10 June and shops, restaurants and cafes are now open there, although bars and clubs remain closed.
The report draws attention to a law that was first debated in the Turkish parliament in January that would allow men accused of having sex with girls who are under 18 to get suspended sentences if they marry their victims and the age gap between them is less than 10 years. Researchers warn the legislation could leave female refugees in the country at particular risk.
Ms Yaman argued the legislation, which has been dubbed the so-called "marry-your-rapist" bill, is likely to be brought back to parliament at some point but she could not give a firm date.
"Many NGOs stood up against it but they delayed it," she added. "Possibly because of coronavirus. We have no idea when it will be brought back. The bill will allow rapists to marry the children who they rape. It will cause more damage to victims of rape and child sexual exploitation. It is also a big risk for children in the wider population who are not refugees. It goes against the human rights of children and against human rights conventions."
The report warns the bill legitimises child marriage, statutory rape and gives perpetrators impunity. A similar bill was defeated in Turkey in 2016 after national and global outrage. The legislation would have only pardoned men if they had sex without "force or threat".
Selen Dogan, of Flying Broom, a women's non-governmental organisation based in Ankara in Turkey, told The Independent: "Before the Turkish Panel Code amendment in 2005, rape against women and girl children had been 'rewarded' by marriage. This means; when more than one person raped a woman, if one of them marries that woman, the punishment of others is forgiven.
"Feminist organisations and activists struggled a lot to change this primitive law. In the end, the law was largely amended by the demands of women's organisations in 2005. Today, the acquisitions, like this and so on, of women's movements are taken away from us. Child marriage is a consequence of gender inequality, which is infected by conservatism."
As of April 2020, almost four million refugees lived in Turkey, of which 3.6 million were estimated to have fled war-ravaged Syrian. The report warns the sexual exploitation of Syrian children in Turkey is not only massively underreported but is barely reported at all to the authorities despite underage girls likely to be among victims.
The report explains an issue linked to child, early and forced marriage in Turkey is that many of these marriages are "only religious ceremonies known as Nikah marriages".
"These marriages are not recognised as official marriages by the Turkish state and therefore Syrian girls and women married in this way are not entitled to rights and legal protections, leaving them vulnerable to maltreatment and abuse," the report adds. "Interviews with Syrian women who were married in Turkish refugee camps as children highlighted that many Syrian girls forced into these marriages are 'exploited in every way' and in some cases, families of the men who have 'married' these children feel entitled to be able to exploit them as well."
Join our commenting forum
Join thought-provoking conversations, follow other Independent readers and see their replies