Italy summons ambassador in diplomatic row after French police cross border to test migrant for drugs
Foreign ministry describes behaviour as 'unacceptable' and warns future cooperation has been undermined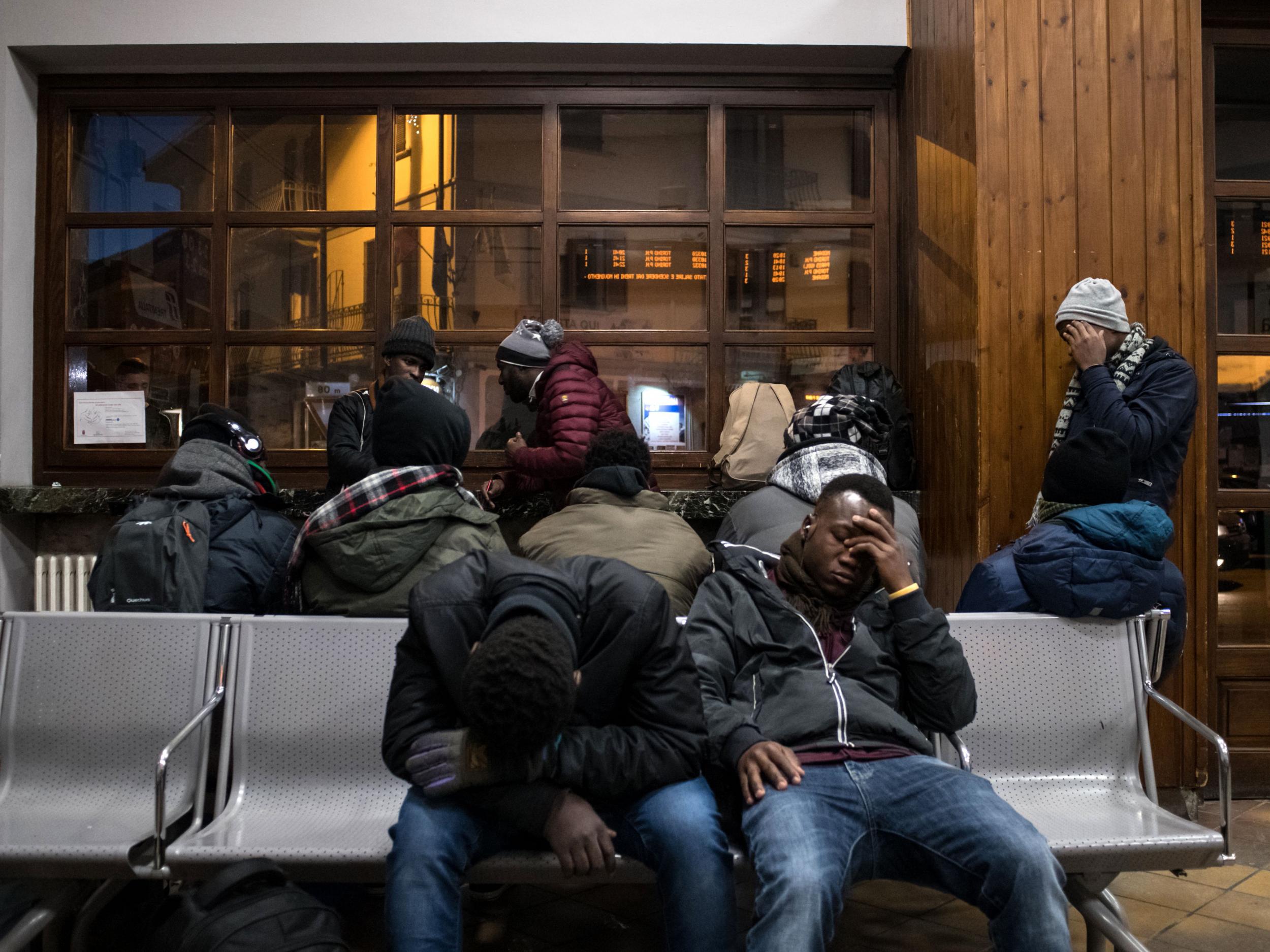 Italy summoned the French ambassador for consultations on Saturday after armed French border patrol agents used an Italian train station to force a Nigerian train passenger to provide a urine sample for a drug test.
France said it had a right to use the facility at the Bardonecchia train station west of Turin, citing a 1990 agreement.
But Italy shot back, saying just this month it had told French customs authorities that the station room was now off limits because a humanitarian aid group was there to provide care and counselling for migrants seeking to make the dangerous Alpine crossing into France.
The incident underscored the heightened tensions following Italy's inconclusive 4 March election, which became a referendum on Italy's management of the European migrant crisis. Populist, right-wing and anti-immigrant parties scored big, capitalising on Italian anger with the migrant influx and refusal of other European governments to share the burden.
The humanitarian group Rainbow4Africa had raised the alarm at what it called a "raid" on Friday night by five armed French border agents. It accused the agents of intimidating its doctor and other workers at Bardonecchia and of violating the rights of the Nigerian passenger in their custody.
A volunteer who saw the incident told Sky TG24 that the Nigerian had Italian identity papers and a valid Paris to Naples train ticket.
The French budget ministry said its rail agents asked to use the facility to respect the rights of the man on the train, whom they suspected of having drugs on him. It cited a 1990 agreement allowing such use of the room and added that the urine test turned out negative.
Italy, however, said French authorities were well aware the room was no longer available. It said French and Italian talks were even planned in Turin on 16 April to discuss further cooperation.
The foreign ministry said during its consultations with French ambassador Christian Masset it lodged its "firm protest" over the "unacceptable" behaviour of the French agents and warned that border cooperation was now undermined.
Bardonecchia mayor Francesco Avato said the French had no right to enter the facility, which he said the city operates with Rainbow4Africa as a "neutral" space to try to persuade migrants not to make the crossing.
World news in pictures
Show all 50
Former Italian prime minister Enrico Letta denounced the French move as the latest error by one of Italy's partners in Europe.
"And Europe wonders about the outcome of Italy's election!" he tweeted.
French and Austrian border patrol agents have stepped up their checks along Italy's northern border to prevent migrants from entering their countries aboard trains, trucks or even on foot across the snow covered mountains, an option that more and more desperate migrants are attempting despite the cold and danger.
AP
Join our commenting forum
Join thought-provoking conversations, follow other Independent readers and see their replies