Tenerife volcano Mount Teide is not about to erupt at any moment, despite reports
'There is no need to be worried, this is a very normal situation'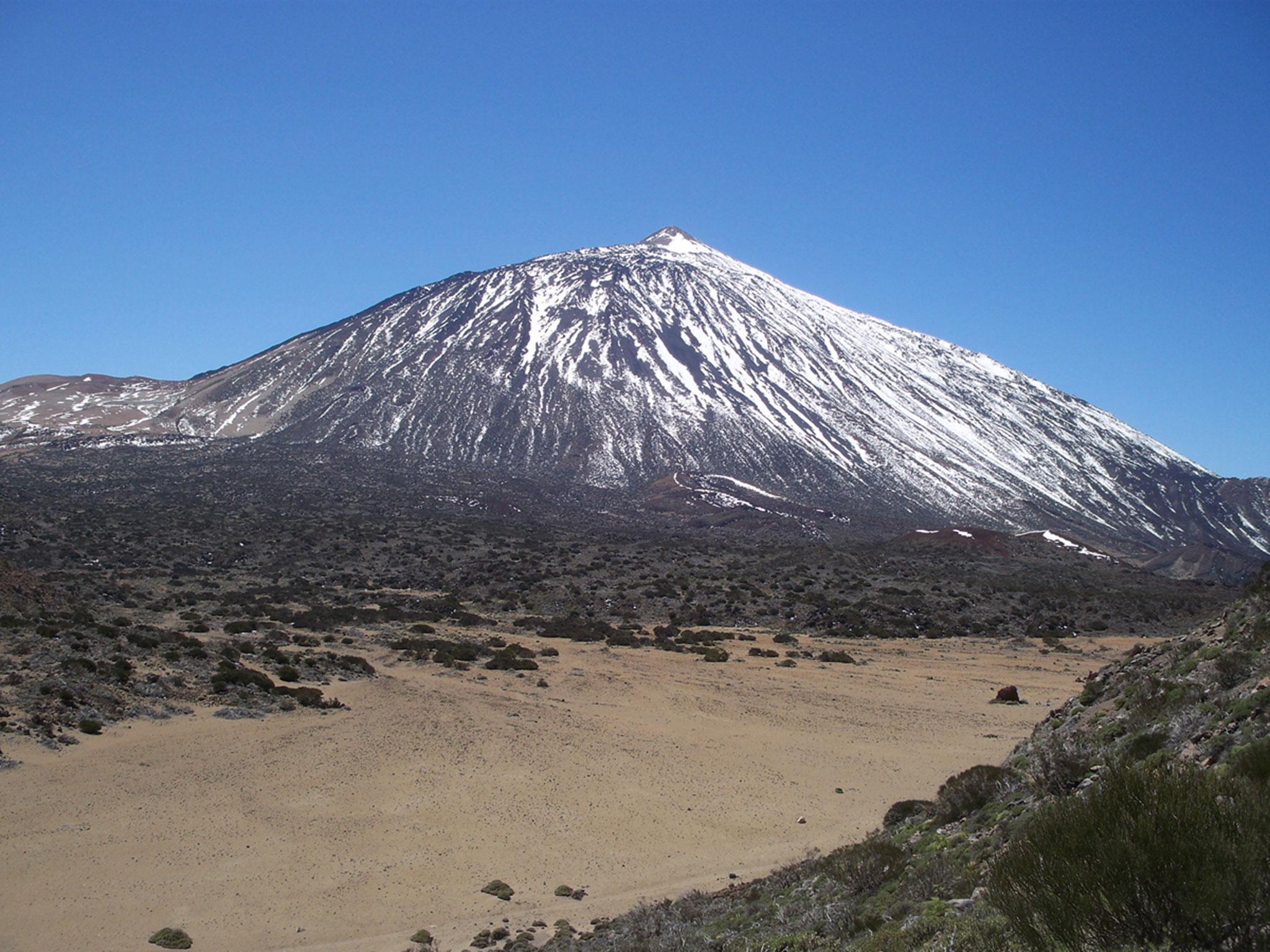 Mount Teide, an active volcano on Tenerife, is not about to erupt despite a rash of media reports to the contrary.
A seismic swarm - a series of mini earthquakes - gripped part of the island on October 2.
The activity led to headlines claiming there was panic on the island, whose economy is strongly reliant on tourism.
But Dr Pedro Hernandez Hernández, Director of Volcano Monitoring at the Volcanology Institute of the Canary Islands told The Independent the fears were unfounded.
"We are not due for an eruption," Dr Hernández said. "There is no need to be worried, this is a very normal situation."
"The earthquakes were a seismic swarm, this is quite normal in a volcanic island. This is an active volcano."
Several factors are monitored as indicators of potential eruptions: seismicity, formation and, in particular, volcanic gas.
The Institute uses a number of different stations to monitor these factors. However, when monitoring of the affected area increased following the swarm, there was no sign of any volcanic gas or other further eruption indicators.
Volcano shatters Pacific calm around Tonga
Show all 16
"There are no signs which can alert us [to a volcanic eruption]," Dr Hernández said.
In 2011, volcanologists were able to detect the imminent eruption of El Hierro, also in the Canary Islands, a month in advance using gas as an indicator, Dr Hernández said.
He continued: "But here, volcanic gas emission is OK and there is no absolutely reason to be worried.
"We were very shocked when we saw some newspapers in England. People must know what is going on but there is no need to alarm them."
Mount Teide has been dormant for over 100 years, last erupting in 1909. The Canary Islands are all of volcanic origin, though at 3,718 metres high, Mount Teide is the tallest in the archipelago.
It is also listed as one of 16 'decade volcanos' - which have a history of destructive activity and are close to populated areas - by the International Association of Volcanology and Chemistry of the Earth's Interior.
Join our commenting forum
Join thought-provoking conversations, follow other Independent readers and see their replies