Man detained in France after dousing himself with wine and trying to set himself on fire
Suspect waves phone showing images of armed combatants, says official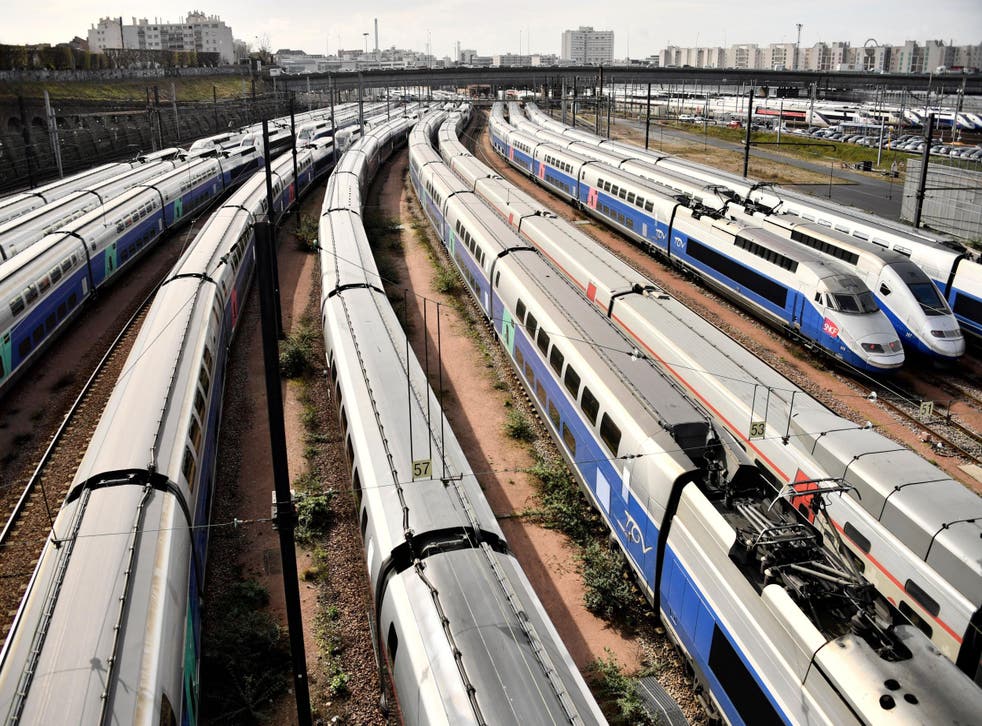 A man who doused himself with wine and tried to set himself on fire on a train in France is being held by police on a potential terrorism charge.
The man, who identified himself as Syrian, waved a phone showing images of armed combatants, according to an unnamed official, who was not authorised to speak officially about the case.
He was then tackled by a soldier and a police officer, who were both off duty at the time.
The official said the man became angry when a conductor on the train travelling from Lille to Montpellier asked him for a ticket for his journey.
The newspaper Le Progres, which first reported the arrest, said the man was playing a video of Isis fighters on his phone at the time of the incident.
The incident took place on the third anniversary of the terror attack on the Bataclan concert hall in Paris.
Additional reporting by Associated Press
Register for free to continue reading
Registration is a free and easy way to support our truly independent journalism
By registering, you will also enjoy limited access to Premium articles, exclusive newsletters, commenting, and virtual events with our leading journalists
Already have an account? sign in
Register for free to continue reading
Registration is a free and easy way to support our truly independent journalism
By registering, you will also enjoy limited access to Premium articles, exclusive newsletters, commenting, and virtual events with our leading journalists
Already have an account? sign in
Join our new commenting forum
Join thought-provoking conversations, follow other Independent readers and see their replies