The head of Nelson's Pillar: Rhodri Marsden's Interesting Objects No.103
Slightly shorter than the Trafalgar Square version, but no less imposing, the Dublin column stood in the middle of O'Connell Street and drew its fair share of controversy
Rhodri Marsden
Saturday 05 March 2016 00:48 Comments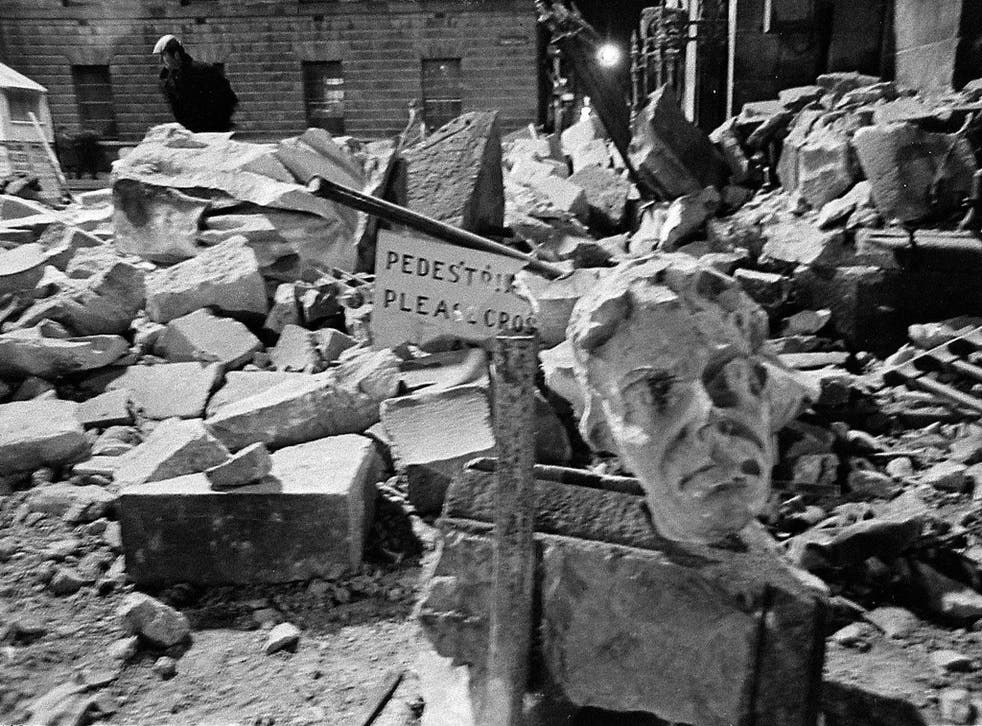 The most famous monument to Admiral Horatio Nelson is the 169ft column erected in London's Trafalgar Square in 1840, but Dublin had its own column (Nelson's Pillar) more than 30 years earlier. Slightly shorter but no less imposing, it stood in the middle of O'Connell Street and drew its fair share of controversy, particularly after the 1916 Easter Rising. In 1938 a failed attempt was made by Irish nationalists to blow it up; in 1966, 50 years ago this week, another attempt succeeded.
"Operation Humpty Dumpty" left Nelson's Pillar some 50ft shorter, and two days later, what was left of the monument was demolished, with Nelson himself placed in a Dublin Corporation lockup on Clanbrassil Street. But he didn't stay there for long.
Suffused with the spirit of rag week, a group of students at the National College of Art and Design liberated Nelson's head and, after sending a few pounds to the Dublin Corporation to pay for the damage they'd caused, set about using it to pay off Student Union debts.
Over the next six months, the head went on an unusual journey. It was photographed on Killiney beach as part of a fashion shoot for the Evening Press, appeared on stage with the Dubliners, and eventually ended up in London, where the antiques dealer Benny Gray paid the students £200 a month to display it in his shop window. It finally returned to Dublin that September, when Gray arrived on O'Connell Street with the head.
After asking the crowd if anyone could accept it on behalf of the Corporation, an official eventually came forward. "After all the moaning," Gray told the press, "no one seemed to want it when we brought it back." Today, the head sits quietly in the Dublin City Library.
Register for free to continue reading
Registration is a free and easy way to support our truly independent journalism
By registering, you will also enjoy limited access to Premium articles, exclusive newsletters, commenting, and virtual events with our leading journalists
Already have an account? sign in
Join our new commenting forum
Join thought-provoking conversations, follow other Independent readers and see their replies