The Maltese dream that's more a migrant's nightmare
Some 1,600 a year make the dangerous journey from Africa in search of a better life in Europe, but many fight an uphill battle to find work on the island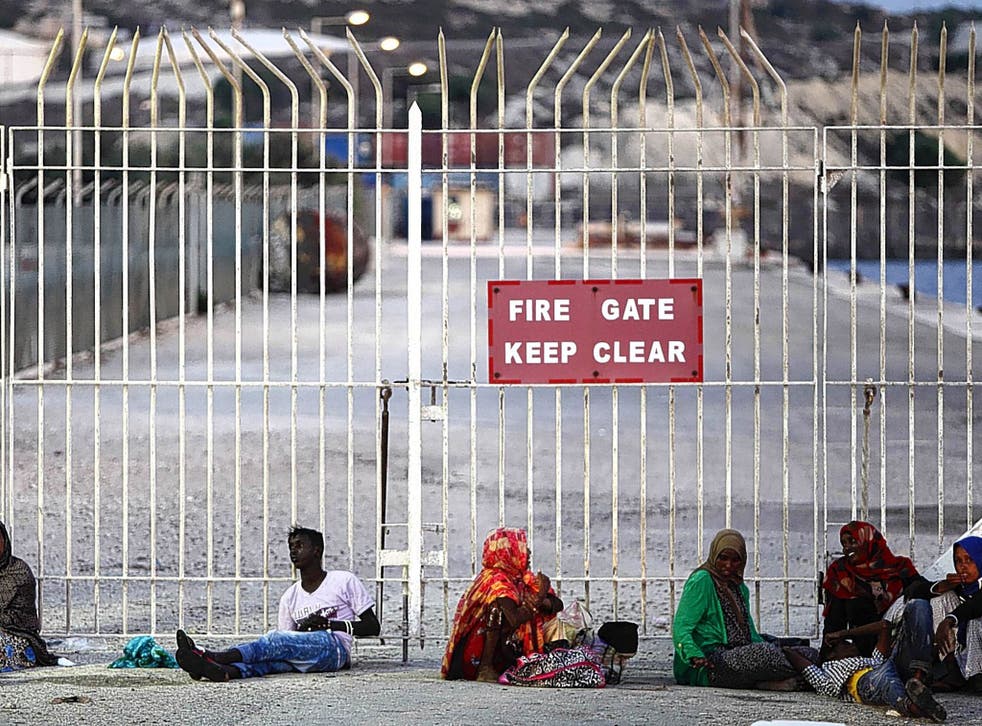 For many Europeans, Malta means summer sun, clear waters and history that stretches back more than half a millennium.
Yet for another group it represents two very different things: hope – and death. For at this time of year, when the seas are relatively calm, African migrants begin to arrive from across the Mediterranean. The fortunate ones are those who survive the voyage.
Already this month boatloads of asylum-seekers have been brought ashore, prompting the Maltese government to complain that the level of migration is now unsustainable. The authorities even reportedly planned to send some back to Libya but were blocked from doing so by the European Court of Human Rights.
"It's very bad, especially this year," said Yonas Oukubamichael, 29, who runs a bar and internet café for Eritrean migrants in the Hamrun district of Malta. "In the past three weeks a lot of people have arrived from Libya. Maltese people have come up to me and said, 'Tell your brothers not to come'."
Last week he was on a bus when an argument erupted between a Maltese woman and a black migrant. "The man stood up when the lady got on and said 'Come and sit here'. The lady said, 'If you come from Africa, I don't like to sit there'."
Mehari Gebar, 51, also from Eritrea, has been in Malta for 10 years and works on a construction site. He said, "Maltese people are not bad people but many don't have enough respect or information. Some tell you straight to your face: 'Black no good!'"
He said his Maltese work colleagues argue that the island is too small to accommodate all the new arrivals. But he counters that it's not the migrants' intention to land there; they are hostage to the state of the weather and their rickety boats.
"No immigrant has Malta as his target," he said. "The target is Italy. And from Italy, all of Europe."
Since 2002 a total of 16,617 migrants have arrived by boat on the tiny Mediterranean island which has a population of 400,000. Last year 65 per cent of the arrivals were Somalis and 24 per cent from Eritrea.
The journey they make to reach Malta is extremely hazardous. The overland trip from Eritrea through Sudan and then up to the Libyan coast and over to Europe costs several thousand dollars.
One migrant – who wished to remain anonymous – described his journey: "I travelled from Khartoum with about 30 other people in Toyota trucks. You risk your life because you don't know what's going to happen. You have no guarantee from the smugglers. They can turn against you. They can contact other smugglers who can arrive armed with guns and take you wherever they want. They will ask you who your closest relatives are in Eritrea and demand money from them. It's very easy. "
"The journey to the Libyan border in the Sahara Desert took about five days. We stopped at the border and then we had to wait for the smugglers to arrive from Libya [the different groups of smugglers communicate by satellite phone]. The Libyans drove us about 5km and then asked us each to pay $100. We asked them not to charge us because we had already paid $800 to reach the Libyan coast but they told us, 'If you don't pay, you won't go any further from here.' So we paid."
"They took us to Ajdabia where we met the smugglers' boss. His name was Sou'ad. He was a famous smuggler. He's rich – he's like Bill Gates! We had to pay him another $400 to get to Tripoli." From there he and some friends made contact with another smuggling group, each paying $1,500 to board a boat to Europe.
The journey across the Mediterranean is dangerous because of the weather and the poor state of the boats. In 2011 it was estimated 1,500 migrants were lost at sea. So far this year, the number is thought to be about 50.
Two years ago, during the war in Libya, being a black migrant carried added dangers. Awudu Mohammed, aged 23 from Ghana, had worked in Libya for three years washing cars and doing some plastering work. He was taken by the militias to a camp along with many other black migrants.
"They asked us if we'd been fighting in support of Gaddafi," he said. "They took everyone one by one into a small room. The first one went in and he came back. The second and third one came back; but the fourth and fifth one didn't come out. I was the sixth. I went in and the bodies were on the ground in front of me; they'd killed them."
Mohammed's story was believed by the militia but he said he received a severe beating. That night he was taken with 24 other migrants to the coast and ordered on to a boat. "I was crying," he said. "We asked 'Where is the boat going?'"
Two days later the migrants were picked up by the Italian navy and taken to the island of Lampedusa. The authorities transferred him to the Rome region and provided him with accommodation, food, Italian language lessons and €75 a month pocket money. Though grateful for the help, what he really wanted was a job.
"If you try to find work, they never take you," he said, "because you're black. For blacks to get work in Italy, it's very difficult."
He decided to head for Malta six months ago. "Friends told me that if you come to Malta you can get work," he said. "In Malta some feel sympathy with the blacks. Sometimes they help the blacks and give them small jobs. I think here is better than Italy."
Recently he was employed for a month at a furniture company earning about €660. But now, like many other migrants, every morning he waits by the side of the road in the Marsa district hoping that an employer will stop in a van and offer him work. "For me I would be happy with any job. I will do any work," he said.
The UNHCR representative on the island, Jon Hoisaeter, said many migrants "disappear" from Malta. "The assumption is that they have moved on to other European Union countries," he said.
And many of the migrants who do stay contribute to Maltese society. In particular, a lot of lower-paid jobs in the construction and hotel industries are filled by migrants.
He said, "If you go to any hotel and snoop round the back, you will find Africans in the kitchen, cleaning the rooms. It's a little bit hidden, but I think it's important the Maltese population takes on that broader discussion."
Join our new commenting forum
Join thought-provoking conversations, follow other Independent readers and see their replies