The man who was raised in Slough and raps in Russia
Miron Fyodorov is an Oxford graduate who specialises in pre-Chaucerian English – and a rising star on Moscow's hip-hop scene. The artist better known as Oxxxymiron tells Shaun Walker about his unlikely route to fame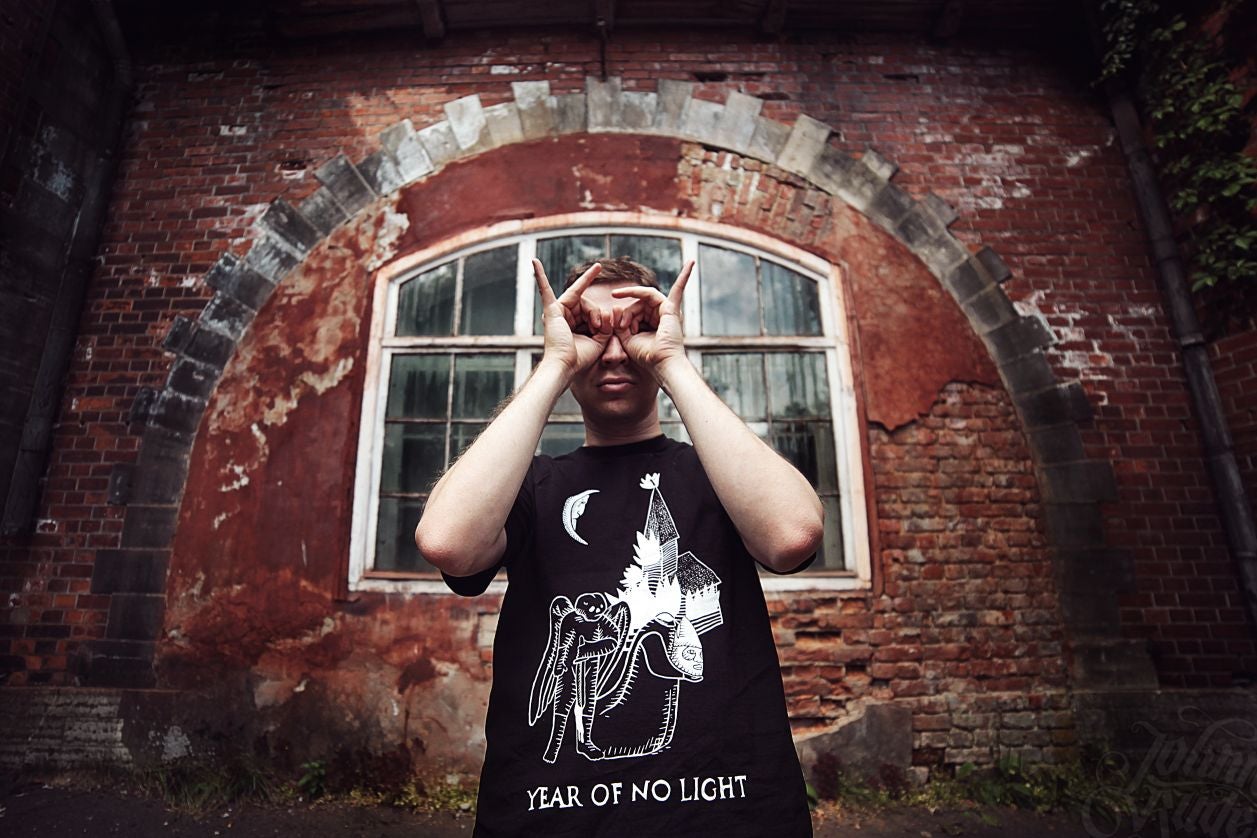 Over the past six months, Miron Fyodorov has gone from a part-time rapper with a small internet following to one of the most talked about artists in Russian rap. He was named Discovery of the Year at the Russian GQ awards, and his latest music video, "Lie Detector", has over a million hits on YouTube, as his fan base grows to include everyone from angry impoverished teens in Siberian tower blocks to the hipster class of central Moscow.
But Fyodorov, known by the stage name Oxxxymiron, has a somewhat incongruous biography for someone who has ascended the heights of the Russian rap world: he grew up in Slough and studied English literature at Oxford University. Until earlier this year, he lived in a grim flat in Canning Town, east London. "I wanted to rap, but I didn't have any money," he recalls. He paid £275 a month in rent, and earned enough to live on either through office work or by teaching rich Russian children how to get into British public schools. "Then suddenly, this summer, everything started taking off. It's still all sinking in."
The 27-year-old has a boyish face and closely cropped mousy hair; during an interview with The Independent in a central Moscow bar this week, he wears a grey T-shirt that only half-covers tattoos on his forearms, and speaks in perfect English that has hints of both Russia and east London in the accent. Born in Leningrad, now St Petersburg, he moved to Essen, Germany when he was nine, as his physicist father found a job there.
In 2000, the family moved again, this time to Slough. Speaking a strange brand of English, learnt in Germany and from voracious reading, he started at the local secondary school. "Slough was pretty horrendous, but I liked the UK more than Germany," he says. "It's much more like Russia – not as clean, more chaotic, and less anal."
Despite never having been taught in English before, he did surprisingly well at school. "I didn't know much about Britain to be honest. When my history teacher told me I should think about applying for Oxbridge, I thought he said Uxbridge," he laughs. "I knew there was a college there, and I was disappointed that I was doing so badly."
He surprised himself by getting into Balliol College, Oxford, to read English literature, where he focused on pre-Chaucerian English, learning High German and Old Norse. "I think that came from the same place as my rap – I'm interested in words. But I don't have an academic mind at all." He had to take an extra year to complete his degree, after he was temporarily kicked out and forced to resit exams, and then ended up with a third-class degree after his finals.
Rap had been part of his life since he was a teenager, but it was not much more than a hobby at this point. "I used to get drunk at Oxford and freestyle, and a few people who knew Russian would get it, while other people would just laugh their heads off."
Suddenly, a lot more people are getting it. Despite having no manager or producer, and little marketing or promotion, his rapping has been gaining an ever-bigger fan base, culminating in a 13-city tour when he was playing to crowds of 2,000 people. "It's not bad given last year I was living on a council estate in Canning Town," he says. "I could never have imagined it could have grown this quickly."
According to Michael Idov, the editor of Russian GQ magazine, Oxxxymiron is "in a class of his own" on the Russian rap scene. "The first thing that jumps out at you is the technique," he says. "It's right there at the level of early Eminem, with amazing wordplay and compound rhymes. His speciality is couplets in which every syllable rhymes."
"I don't like any other Russian rappers," says Fyodorov. "Until now it has either been a cheap imitation of 'blackness' in a kind of Ali G way, or a completely absurd attempt to be different and Russian without respecting the art form – it oscillates between these two extremes." Given that he does not admire any of his countrymen, he has instead modelled his sound on the UK "grime" scene, honed during four years living in London after he left Oxford in 2008.
Some of his tracks, like "Russian Cockney", deal with his double life as a Russian living in London, while others focus on more universal human dilemmas. As his fame began to spread on the internet, the erudition and intellect in the lyrics won him friends among Moscow's intellectual class, and he played at a top Moscow festival this summer. "He's erudite but it's not a showy erudition like you get with some rappers," says Idov. "It's a genuine expression of who he is."
Despite the growing fame, he is not in a hurry to sign up to a major label. "Russia tends to monopolise everything, whether it's politics or culture, and there are only one or two major labels; I have no desire to co-operate with them at all."
The most dramatic incident of his rap career so far came when Fyodorov and a former rap partner were effectively taken hostage by a group of men who threatened them with a gun and forced them to apologise for insulting Roma Zhigan, a nationalist rapper who has written eulogistic lyrics about President Vladimir Putin.
"At least nobody got killed," says Fyodorov, who is reluctant to talk about the incident, noting that while he has patched things up with Zhigan, he is no longer on speaking terms with his former partner. The threat was real, he says, though so far the Russian rap scene has not proved as dangerous as the US rap disputes or even the UK grime scene. "Titch is in prison; Maniac is in for life for trying to kill his pregnant ex-girlfriend," he says, referring to two east London grime artists. "Russia is different in one way: it's possible to do this kind of shit and get away with it."
Oxxxymiron does not see himself as an "opposition rapper", unlike Noize MC, a well-known Russian singer who became popular among protesters against Vladimir Putin for a number of acerbic raps that lambasted Russian authorities for corruption and impunity. "I like Noize but I think any kind of art is devalued if it becomes political," claims Fyodorov. "Maybe it's even worse to be pro-Putin than to be anti-Putin but I don't like it either way."
He occasionally writes in English, but says does not want to record it, as he does not think it is good enough to stand out among the plethora of talented London grime artists. More importantly, he has to decide now which city he should call home – St Petersburg, Moscow or London. The British capital feels most like home, but with his rap career taking off so quickly, he feels it would be a lost opportunity not to stay in Russia.
What about his personal identity; is he more British or Russian? "I have no idea, mate," he shrugs. "What am I? I was born in Russia, grew up in Germany, studied in England. And on top of that a Jew. I'm a nomad, I guess. Time and money will decide where I end up."
Join our commenting forum
Join thought-provoking conversations, follow other Independent readers and see their replies