Black Pete: The Netherlands plan a nationwide consultation on the controversial tradition
The country follows Amsterdam's example of working towards a 'celebration for everyone'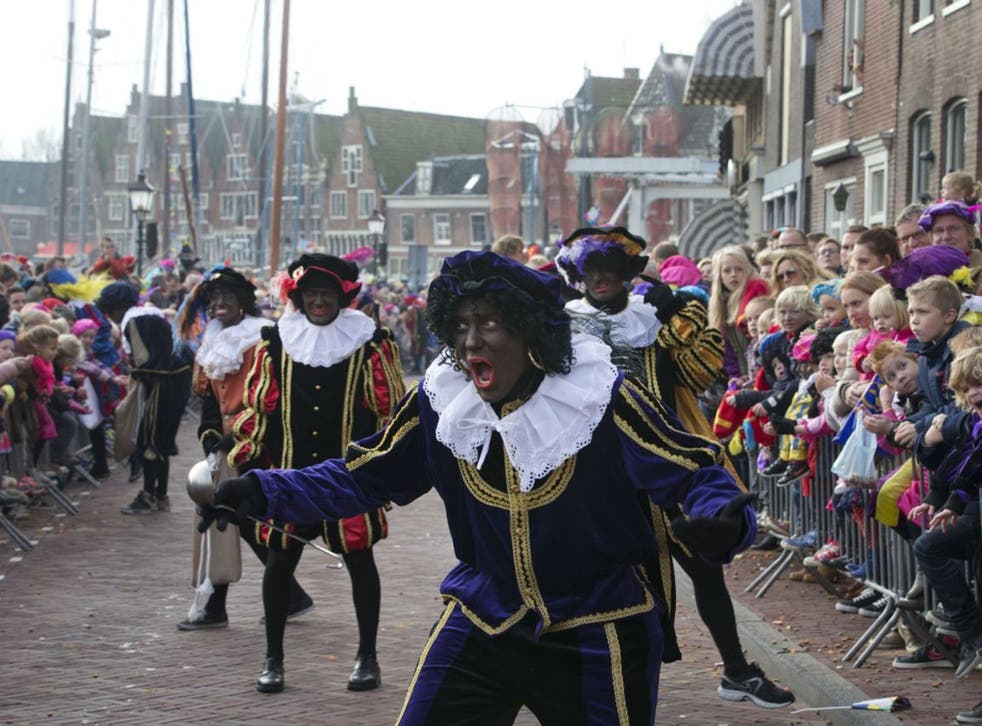 The Deputy Prime Minister of the Netherlands has announced that he will be organising a consultation on the role that 'Black Petes' should play during the festive opening of the Sinterklaas season this year.
Minister Lodewijk Asscher plans to bring relevant parties together to discuss possible changes to the controversial tradition ahead of the televised event on 15 November. The talks will include the national broadcaster and the council of Gouda, the host town.
Asscher says: "Last year things were very polarised. Everyone should be able to enjoy the festivities again."
Sinterklaas, a character who shares his roots with Santa Claus, is the central figure of the Dutch winter celebrations. Believed to spend most of his time in Spain, his arrival by boat is staged every year in an elaborate spectacle which is broadcast across the Netherlands. Most of the entertainment, however, is provided by Sinterklaas's "helpers", the clown-like Black Petes, or Zwarte Pieten. Considered by many to be the best part of the whole tradition, Black Pete has a large fan base in the Netherlands. However, the image of white people with blackened faces has sparked worldwide controversy.
Over the past few years the debate surrounding the appearance and historical relevance of the well-loved character has become increasingly heated, fuelled both by the outcry of minority groups within the Netherlands as well as international disapproval. In July a UN working group investigating the tradition concluded that the custom is indeed racist, and that a lack of education on colonial history contributes to the surprising tolerance the Dutch show towards the continued use of this form of imagery.
The Dutch have indeed taken a clear stance in defence of their beloved Pete. The Prime Minister Mark Rutte reflected the feelings of the majority of the population when he responded to criticisms by saying: "Black Pete, that already says it, he's black. We can't change much about that".
However, in July the court in Amsterdam ruled that "the negative stereotyping of black people in the form of Black Pete" leads to an infringement of people's private lives, and ordered a review of last year's decision to go ahead with proceedings. The mayor of Amsterdam, Eberhard van der Laan, recently initiated talks with pressure groups in an attempt to turn the city's Sinterklaas festivities into a "celebration for everyone". It is this example that Minister Asscher hopes to follow for the country as a whole.
Van der Laan has also proposed gradual changes to the appearance of Black Pete to take place over the next four years, including parting with his Afro-wig and golden earrings. "But I do think Black Pete will keep his black face paint, because he climbed down the chimney", van der Laan said.
Register for free to continue reading
Registration is a free and easy way to support our truly independent journalism
By registering, you will also enjoy limited access to Premium articles, exclusive newsletters, commenting, and virtual events with our leading journalists
Already have an account? sign in
Register for free to continue reading
Registration is a free and easy way to support our truly independent journalism
By registering, you will also enjoy limited access to Premium articles, exclusive newsletters, commenting, and virtual events with our leading journalists
Already have an account? sign in