The Vatican enters the digital age: Thousands of historical manuscripts will go online
Heather Saul
Saturday 22 March 2014 09:57 Comments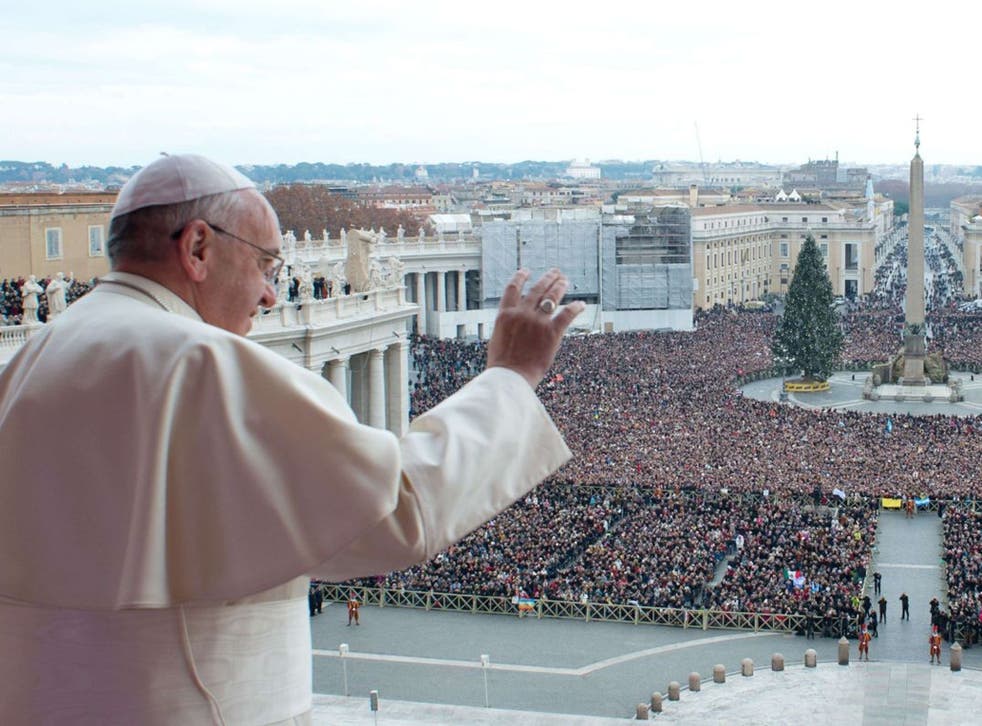 The Vatican library has announced plans to digitise thousands of historical manuscripts, dating from the origins of the Church to the 20th century, and make them available online in a four-year project.
The Vatican is working with Japanese technology group NTT Data, who will scan and digitally archive about 1.5 million pages from the library's collection of manuscripts, which comprises some 82,000 items and 41 million pages.
Their Apostolic Library was founded in 1451 and forms one of the world's most important collections of historical documents. It includes 1.6 million books and large coin and picture collections as well as its manuscript archives.
The project is expected to cost €8 million (£7 million).
"The manuscripts that will be digitised extend from pre-Columbian America to China and Japan in the Far East, passing through all the languages and cultures that have marked the culture of Europe," Monsignor Jean-Louis Brugues, archivist and librarian of the Holy Roman Church said.
The library will use NTT scanners to record the manuscripts and archive software to manage the collection. Technicians from the Japanese company will work alongside Vatican librarians.
"At the end of the four years, the involvement of NTT could lead to a further phase of engagement which could cover the entire collection," said Monsignor Cesare Pasini, prefect of the library.
Register for free to continue reading
Registration is a free and easy way to support our truly independent journalism
By registering, you will also enjoy limited access to Premium articles, exclusive newsletters, commenting, and virtual events with our leading journalists
Already have an account? sign in
Join our new commenting forum
Join thought-provoking conversations, follow other Independent readers and see their replies