Theresa May says the Mediterranean migrant crisis is 'reaching our borders'
The Home Secretary has set Britain against accepting any refugees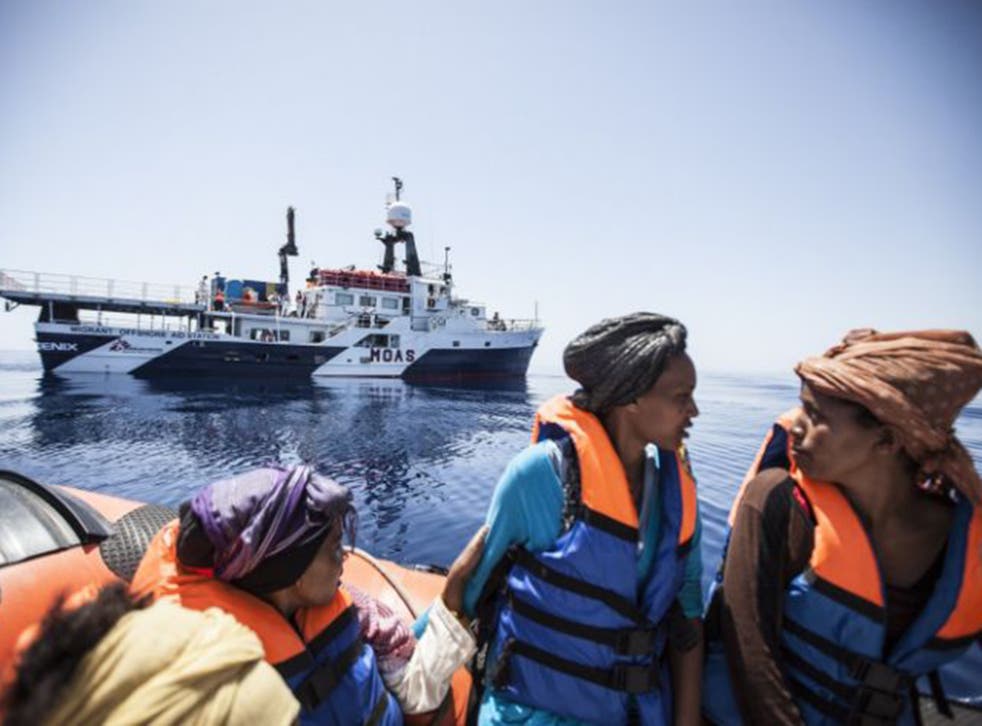 The Mediterranean migrant crisis is "reaching our borders", the Home Secretary has claimed, pointing the finger at "criminal gangs" who help people flee conflict zones to come to Europe.
Theresa May is in Luxembourg to thrash out an agreement with EU interior ministers about where newly rescued migrants should end up in Europe.
The European Commission has proposed a quota system for European countries to take the pressure of Greece, Italy, and Malta – which currently take the bulk of refugees under existing rules.
Britain has set itself against accepting any refugees, however, and says development aid and security operations to stop groups from crossing the sea would be more effective.
"Of course the crisis in terms of migrants who cross the Mediterranean is a problem in two ways. First of all, obviously, lives are being put at risk but secondly, as we see in Calais and elsewhere, it's putting great pressure on European towns and cities which is even reaching to our borders, although we are not part of the borderless Schengen area," Ms May told the Press Association before the meeting.
"To deal with this issue in the long term we need to go after the criminal gangs who are plying a terrible, callous trade in human lives.
"We also need to break the link between people getting into the boats and reaching Europe. That means returning people to North Africa or elsewhere, or to their home countries; so that they see that there is no merit in this journey.
In pictures: Migrant boat disaster

Show all 10
"It also means development work in the countries of origin so that we can ensure people no longer have the same incentive to try to get into these boats and risk their lives."
Ms May skirted around Britain's opposition to taking any refugees, which was summarised by a Government spokesperson last month as: "We will oppose any EU Commission proposals to introduce a non-voluntary quota."
Renewed EU operations to rescue operations have stopped 3,000 people from drowning in less than two months, the Independent reported earlier today.
However, the Guardian says Britain is due to withdraw the main warship it had sent to help migrants within the next three weeks as the media furore dies down.
The Government has previously said it believes saving the lives of drowning people acts as a "pull" factor on migrants and encourages them to make the journey.
Deaths were significantly higher this year compared to last year, but have died down since a renewed rescue push by EU countries.
Register for free to continue reading
Registration is a free and easy way to support our truly independent journalism
By registering, you will also enjoy limited access to Premium articles, exclusive newsletters, commenting, and virtual events with our leading journalists
Already have an account? sign in
Join our new commenting forum
Join thought-provoking conversations, follow other Independent readers and see their replies