Theresa May's expulsion of 23 Russian spies will have rattled the Kremlin, but they know it could have been worse
Analysis: So far, there are no signs Russia is preparing to hit back in shock-and-awe fashion
Oliver Carroll
Moscow
Wednesday 14 March 2018 19:53 Comments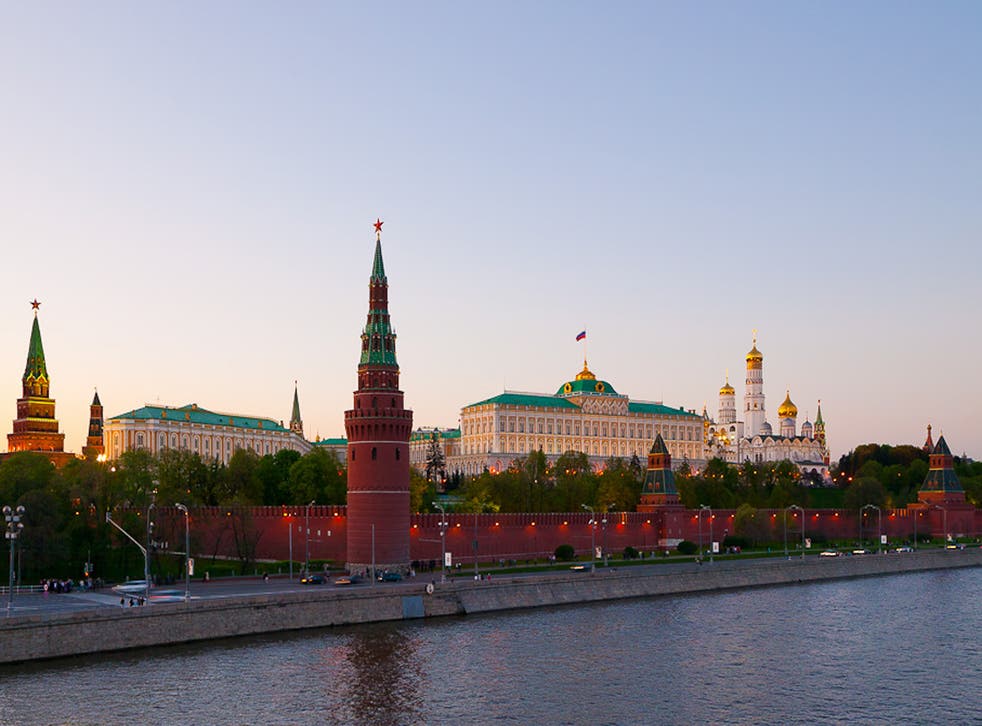 When it came down to it, Theresa May's action against Russia fell short of the more aggressive measures some expected.
The decision to expel some 23 embassy staff, introduce new anti-spy and anti-money laundering laws, and suspend high-level bilateral contact will certainly have irritated the Kremlin. But it will also have understood that things could have been worse.
Ms May's statement to the Commons contained none of the long-trailed moves to withdraw the national team from the World Cup, no measures against RT, the Kremlin-funded news network, and no measures – yet – against the swathes of Russian "aristocrats" who have made London their home.
In recent years, Russia's normal response to what it views as excessively aggressive action by the West has been to act in an asymmetrical, reciprocal fashion – ratcheting up the stakes in the expectation that the opponent will fold first.
So, for example, when RT was banned from covering the American Congress, a blanket ban was placed on all American media working in the Russian parliament. (For many, that will have been a relief.) And when a Russian toddler died in American foster care, the Kremlin responded with a draconian law banning all American adoptions.
So far, there are no signs that Russia is preparing to hit back in shock-and-awe fashion.
On Wednesday evening, the Russian rhetoric was bullish, but many notches down from open anger and indignation. As expected, the Ministry of Foreign Affairs called Ms May's Wednesday statement a "provocation", but did not go much further. #
Valentina Matvienko, the speaker of the upper house of the Russian parliament, said there would be "a fast and tough" reciprocal response. Vladimir Dzharbarov, the deputy chair of the Foreign Relations Committee, simply promised "a mirror reaction".
In some places, the Russian reaction even bordered on sarcasm. To Ms May's withdrawal of a state invitation to foreign minister Lavrov, his spokesperson Maria Zakharova retorted that he "hadn't even agreed to come".
Russia goes to vote: a political portrait

Show all 15
And the subject of the royal family not attending the World Cup was treated even more laconically: it's "their problem". What mattered was the fact the team wanted to come, said the Russian Football Union vice-president Nikita Simonyan.
"The British measures were limited and unimaginative," Mark Galeotti, senior researcher at the Institute of International Relations in Prague, told The Independent.
"I can't say there was anything in May's statement likely to provoke more than quiet satisfaction, under their inevitable claims of outraged innocence."
The normal protocols for diplomatic sanctions are well established – tit for tat – and, according to Mr Galeotti, will almost certainly be followed this time round.
The British Government's decision to expel 23 Russian diplomats will mean at least 23 British diplomats will be sent from Russia. Likewise, the tightening of visa rules for Russians will mean more difficulties for British citizens wishing to travel to Russia. The freezing of cooperation at the top level will be mutual.
Both sides will have been prepared for this "routine" exchange, says Fyodor Lukyanov, an expert considered to be close to the Russian foreign policy elite. "The expulsion was totally predictable, and not the first nor the last time it will happen."
But Moscow is "fearful" about possible financial measures Ms May chose not to include in her statement today.
"May certainly suggested a revision of the relationship between the UK and the tens of thousands of Russians who live there," he says. "This is the unpredictable bit. We know it won't happen tomorrow, but it could take us anywhere."
The other unclear aspect of the UK response was what Ms May described as covert measures. Some have speculated these may include cyber-attacks on Russia – this, says Mr Lukyanov, would take the world into dangerous territory.
"If there was a serious attack that Russian secret services believe, or say was caused by Britain, Russia's hands will be tied," he says.
"You'd see a massive escalation, and it won't be Yevgeny Prigozhin and his troll armies this time – but much more serious players."
Register for free to continue reading
Registration is a free and easy way to support our truly independent journalism
By registering, you will also enjoy limited access to Premium articles, exclusive newsletters, commenting, and virtual events with our leading journalists
Already have an account? sign in
Join our new commenting forum
Join thought-provoking conversations, follow other Independent readers and see their replies