This entire Italian alpine village can be yours for £194,000
Borgata Calsazio has been put on Ebay at a cost less than the average house price in Britain (but it needs some renovation work)
Antonia Molloy
Thursday 10 July 2014 14:45 Comments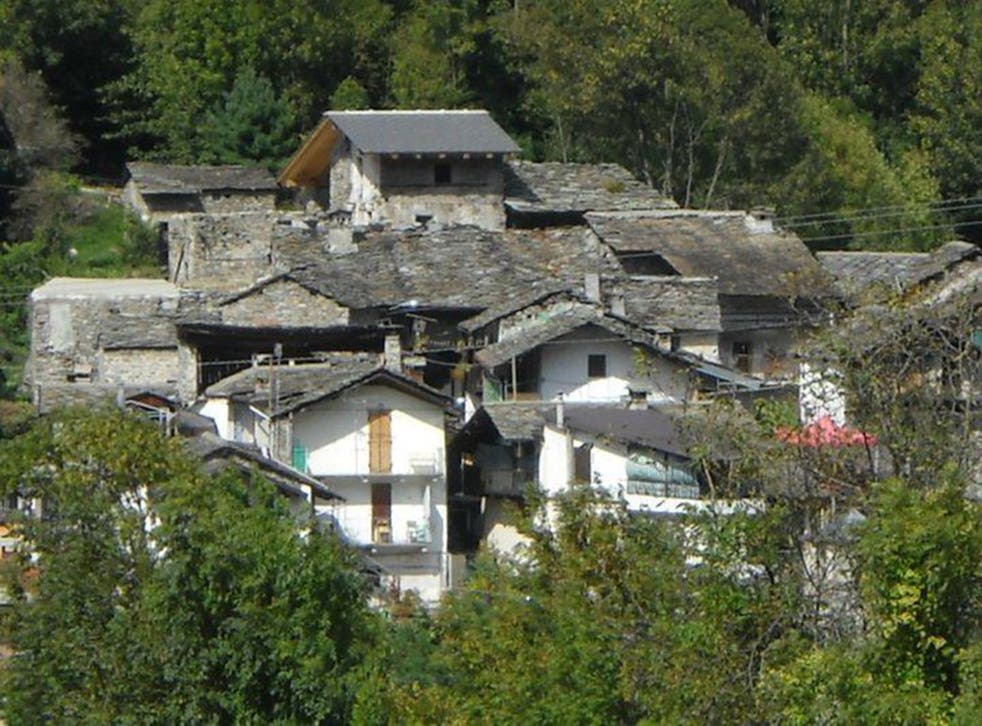 Fresh alpine air, panoramic views, and a stone's throw from Turin: Borgata Calsazio is the perfect mountain retreat – and the whole village can be yours for just £194,000.
Situated at the foot of Gran Paradiso in the Italian Alps, the township consists of 14 houses combining more than 50 rooms and has been put on Ebay with a starting price of €245,000 (£194,000).
With the average house price in Britain now standing at £250,000, according to ONS figures, this really is a case of getting more for your money.
But if it seems too good to be true, there is a catch – any money saved by a potential buyer will need to be spent on restoring the dilapidated timber and stone residences.
The Ebay description states: "A strategic location to live, start a business or a tourist restaurant.
"The village lends itself to a functional recovery, aimed at the renovation of buildings meeting architectural and historical criteria."
The sale is being overseen by UNCEM, the National Union of Mountain Communities, with bidding open until 15 July.
Marco Bussone, a representative of UNCEM, told La Repubblica newspaper: "Calsazio would lend itself to being taken over by a private owner who could acquire all the buildings and redevelop them.
"The owners contacted us about a year ago when we opened up a process to identify possible villages that could be revitalized throughout the entire Alpine area of Piedmont.
"The buildings have distinctive architectural styles which need to be preserved. We couldn't allow sloppy restorations that don't fit in with the local traditions, especially as the village is close to the national park."
Gran Paradiso was Italy's first national park; King Victor Emmanuel II declared it a royal hunting reserve in the 19th century and it is now home to almost 4,000 Alpine ibex (a species of wild goat)
Bussone added: "We will provide a restoration master plan to whoever buys the village."
"The dream is to revive these mountain villages, which too often are just abandoned."
So if you're looking for a big project, this could be the one for you. Roll up your sleeves and get bidding...
Register for free to continue reading
Registration is a free and easy way to support our truly independent journalism
By registering, you will also enjoy limited access to Premium articles, exclusive newsletters, commenting, and virtual events with our leading journalists
Already have an account? sign in
Join our new commenting forum
Join thought-provoking conversations, follow other Independent readers and see their replies