This is how Berlin celebrates New Year's Eve
Forget lavish, ticketed fireworks displays - just give everyone a bunch of firecrackers and see what happens
Kiran Moodley
Friday 02 January 2015 12:53 Comments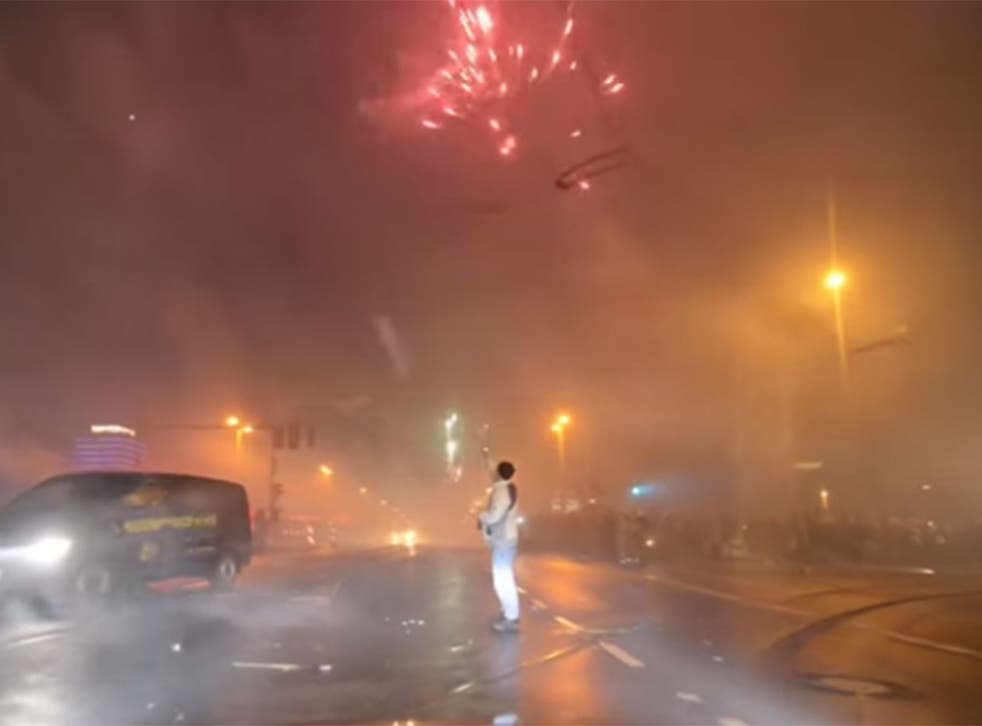 Berlin, arguably Europe's coolest city, the home of hedonists, artistic freedom and the Berghain, certainly knows the best way to welcome in the New Year.
Well, definitely the most efficient way to ensure fireworks light up the city's sky.
Whereas, big cities like London and Sydney opt for huge, organised displays - with the Big Smoke letting off 12,000 fireworks over the Thames at midnight - Berlin simply leaves the spectacle to its citizens. Thousands of people line the streets to let off firecrackers mainly at the side of the road but basically anywhere they want.
It is legal to buy and launch German-made fireworks in the capital but police are concerned by the growth of illegal firecrackers, mainly from Poland, that make more impact and more noise.
Video by one cameraman, Boris Niehaus, shows him driving along Berlin's streets as fireworks erupt all around him, making it seem more like something out of a video game than real life.
Niehaus was inspired to make the video after attending a New Year's Eve party a few years back.
"Standing at the bus stop on our way to a NYE party I commented to Steffi that I wouldn't want to drive a car through the streets with all the fireworks going off around me," he writes. Of course, he realised that driving through the mayhem on New Year's Eve would in fact make the perfect video, so he drove along Karl-Marx-Allee in Friedrichshain, over the Oberbaumbrücke into Kreuzberg and finishing in Neukölln.
Not that everyone is a fan of the craze: Jamie Sperberg spoke to National Public Radio last year about the citizen's group Silent Night, which campaigns to end the manic use of pyrotechnics in Berlin.
He told NPR that older Berlin residents were upset by the noise because of their experiences during the war.
The Berlin Fire Department also has to double its number of officers on duty on New Year's Eve. In previous years, injuries from the night have included mild burns as well as some amputations.
Register for free to continue reading
Registration is a free and easy way to support our truly independent journalism
By registering, you will also enjoy limited access to Premium articles, exclusive newsletters, commenting, and virtual events with our leading journalists
Already have an account? sign in
Join our new commenting forum
Join thought-provoking conversations, follow other Independent readers and see their replies