Thousands take part in anti-Islam Pegida protests across Europe
In Birmingham, protesters held signs saying 'Trump is right'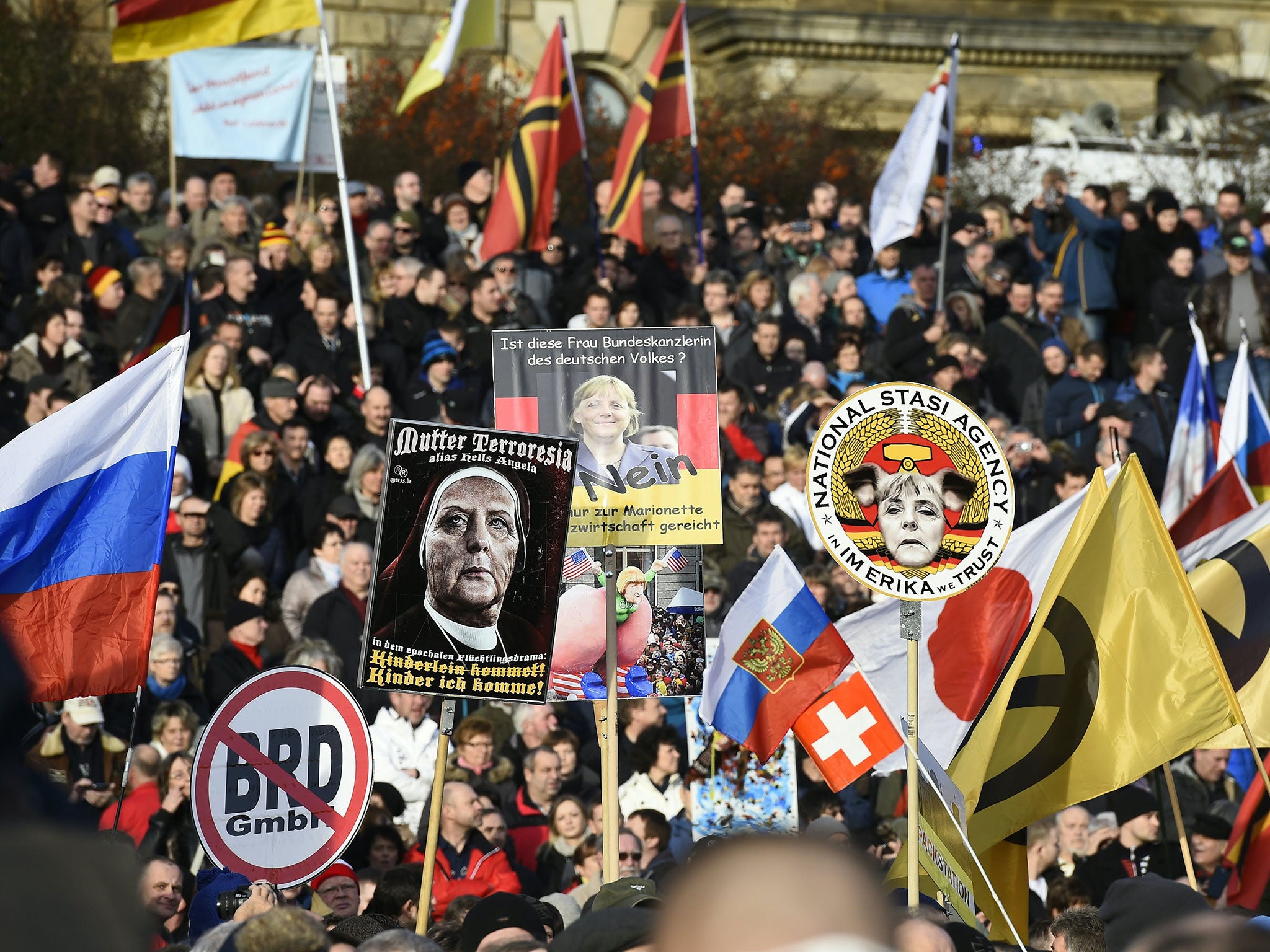 Protesters from the anti-Islam PEGIDA movement marched in cities across Europe today.
With around 2000 attendees, the largest was in Dresden, the home town of the group, the Daily Mail reported.
There were also far right demonstrations in the Netherlands, Austria, Ireland, Poland, France, Czech Republic, Slovakia and even Australia.
In Birmingham, 100 - 300 protesters joined the first PEGIDA demonstration in Britain. A silent march walked through a Birmingham industrial estate, a Guardian journalist reported:
Some marchers held signs saying 'Trump is right', referring to the US presidential candidate's anti-Muslim rhetoric.
The march was led by Stephen Yaxley Lennon, also known as Tommy Robinson, the former leader of the far-right English Defence League.
In Dublin, there were scuffles as hundreds of counter-protesters came out against PEGIDA demonstrators.
Sinn Fein MEP for Dublin Lynn Boylan told said to a counter-rally on O'Connell Street: " We are standing shoulder to shoulder in solidarity to show that there is no place in Ireland for racism and Islamophobia."
"There is no place in Ireland for hate. We are a welcoming nation because we are no strangers to migration."
Known by its German acronym Pegida (Patriotic Europeans Against the Islamisation of the Occident), the group emerged two years ago and has become a magnet for far-right and anti-immigrant sentiment.
Nationalist groups in Europe have been galvanized by the unprecedented influx of refugees from Africa, Asia and the Middle East last year.
Last month, water cannons and pepper spray were used to push back more than a thousand anti-immigration protesters in Cologne following attacks on New Year's Eve.
Associated Press contributed to this report.
Join our commenting forum
Join thought-provoking conversations, follow other Independent readers and see their replies