Three French boys killed trying to make smoke bombs for Airsoft war games from a recipe found on the internet
Investigators believe that a hot day, with the temperature approaching 30C, made the acetone and hydrochloric acid the boys were using unstable
John Lichfield
Monday 15 June 2015 18:08 Comments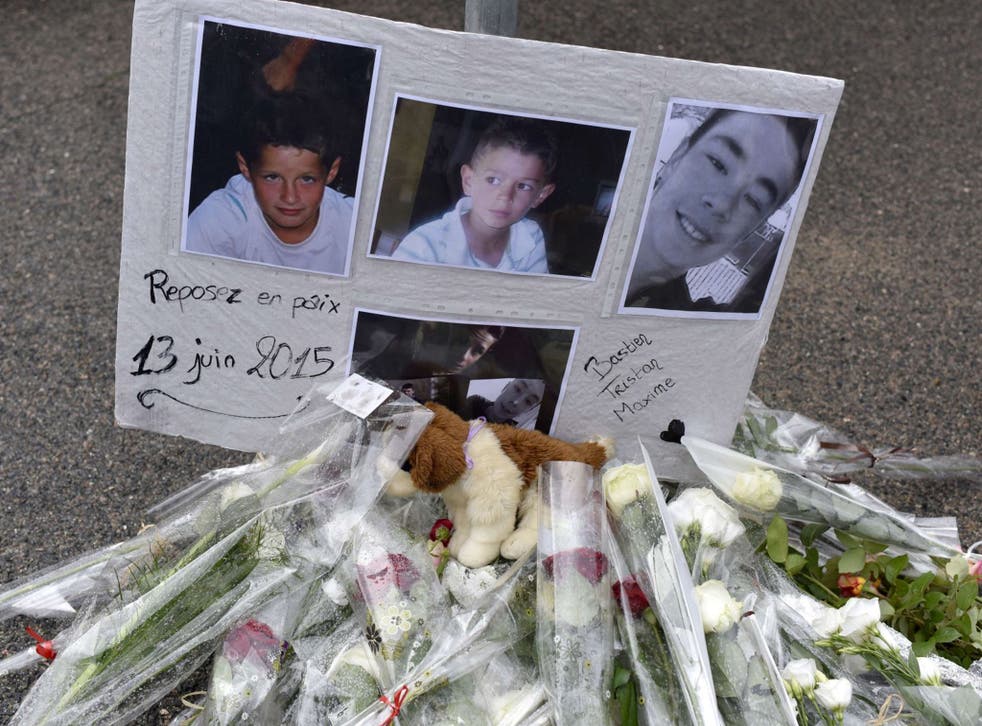 Three teenage boys were killed and a fourth seriously injured in an explosion in a derelict house in Bas-En-Basset, central France, when they tried to make smoke bombs using instructions found on the internet.
The boys often played war games using Airsoft compressed-air guns, and are thought to have found the recipe for chemical smoke bombs, intended to add atmosphere to their games, on a French site aimed at Airsoft enthusiasts.
"This is a stupid game promoted by irresponsible people," said the local state prosecutor, Yves Dubuy.
Investigators believe that a hot day, with the temperature approaching 30C, made the acetone and hydrochloric acid the boys were using unstable. The life-long friends aged between 14 and 16, and identified only as Bastien, Maxime and Tristan, were killed. A fourth boy, Robin, was seriously injured and was said to be in a critical condition.
Airsoft and similar replica guns use compressed air to fire small, light plastic pellets. Although the guns are non-lethal and available in most countries, they have been blamed for a sharp rise in eye injuries in the United States. An Airsoft pistol and plastic pellets were found near the bodies of the three French boys after the explosion. Traces of acetone and hydrochloric acid were found in the debris.
Mr Dubuy said: "I was astonished to find complete instructions [for smoke bombs] on the internet on sites run by irresponsible Airsoft enthusiasts. This mixture is often used to make smoke for games … but [these chemicals] are by their nature unstable and very sensitive at high temperatures."
The victims were described by a friend, Thomas Soulas, as "quiet and full of fun".
Register for free to continue reading
Registration is a free and easy way to support our truly independent journalism
By registering, you will also enjoy limited access to Premium articles, exclusive newsletters, commenting, and virtual events with our leading journalists
Already have an account? sign in
Join our new commenting forum
Join thought-provoking conversations, follow other Independent readers and see their replies