Tintin images shared widely on social media as world shows solidarity with Brussels following deadly attacks
The character was created by Belgian cartoonist Herge
Serina Sandhu
Tuesday 22 March 2016 14:41 Comments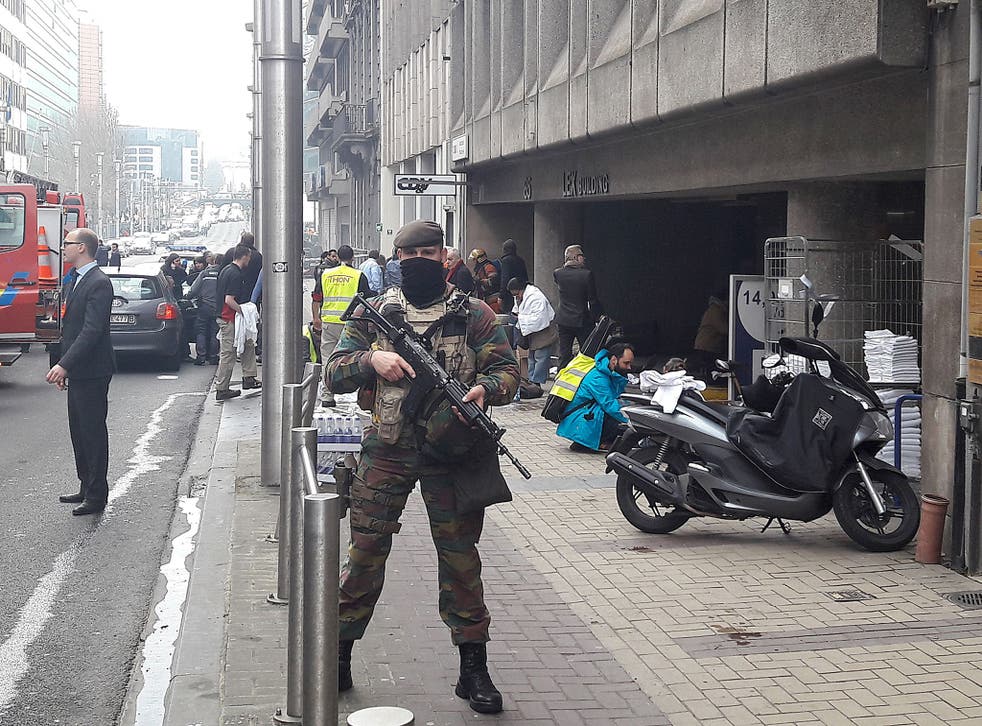 Images of Tintin, the character created by Belgian cartoonist Herge, have been circulating on social media following the terror attacks in Brussels.
Shortly after 8am local time, two explosions took place in the departure hall at Brussels Airport. There was then a third explosion at Maalbeek Metro station.
At least 30 people have died and dozens have been injured.
The attacks have shaken the world and many people have taken to social media to show their solidarity with Belgium.
In the many pictures of Tintin, a reporter and adventurer who featured in The Adventures of Tintin, the character is crying.
Images of Captain Haddock, Tintin's best friend in the comic series, are also being shared.
Earlier, French newspaper Le Monde published a cartoon symbolising the French people showing their solidarity with those in Belgium. The poignant image shows a character created out of the French flag with its arm around one made of the Belgian flag.
In November, terror attacks in Paris killed 130 people. One of the suspects, Salah Abdeslam, was captured in Brussels just four days ago.
The image has gone viral on Twitter, having been re-tweeted more than 15,000 times. On Facebook, it has been shared nearly 130,000 times.
The official Paris Twitter page has changed its picture to one of the Belgian flag.
One artist, Joann Sfar, sketched the Manneken Pis, a bronze sculpture located in Brussels dating back to the 1600s. It is an emblem of the rebellious spirit of Brussels, according to the city, and it is being shared by people as a symbol of defiance.
Other images and cartoons were also widely shared.
The term #JeSuisBruxelles trended on Twitter for much of the day
Register for free to continue reading
Registration is a free and easy way to support our truly independent journalism
By registering, you will also enjoy limited access to Premium articles, exclusive newsletters, commenting, and virtual events with our leading journalists
Already have an account? sign in
Join our new commenting forum
Join thought-provoking conversations, follow other Independent readers and see their replies