Investigation launched into death of Italian woman who killed herself after explicit images went viral
The 31-year-old has been the subject of cruel parodies since the video emerged last year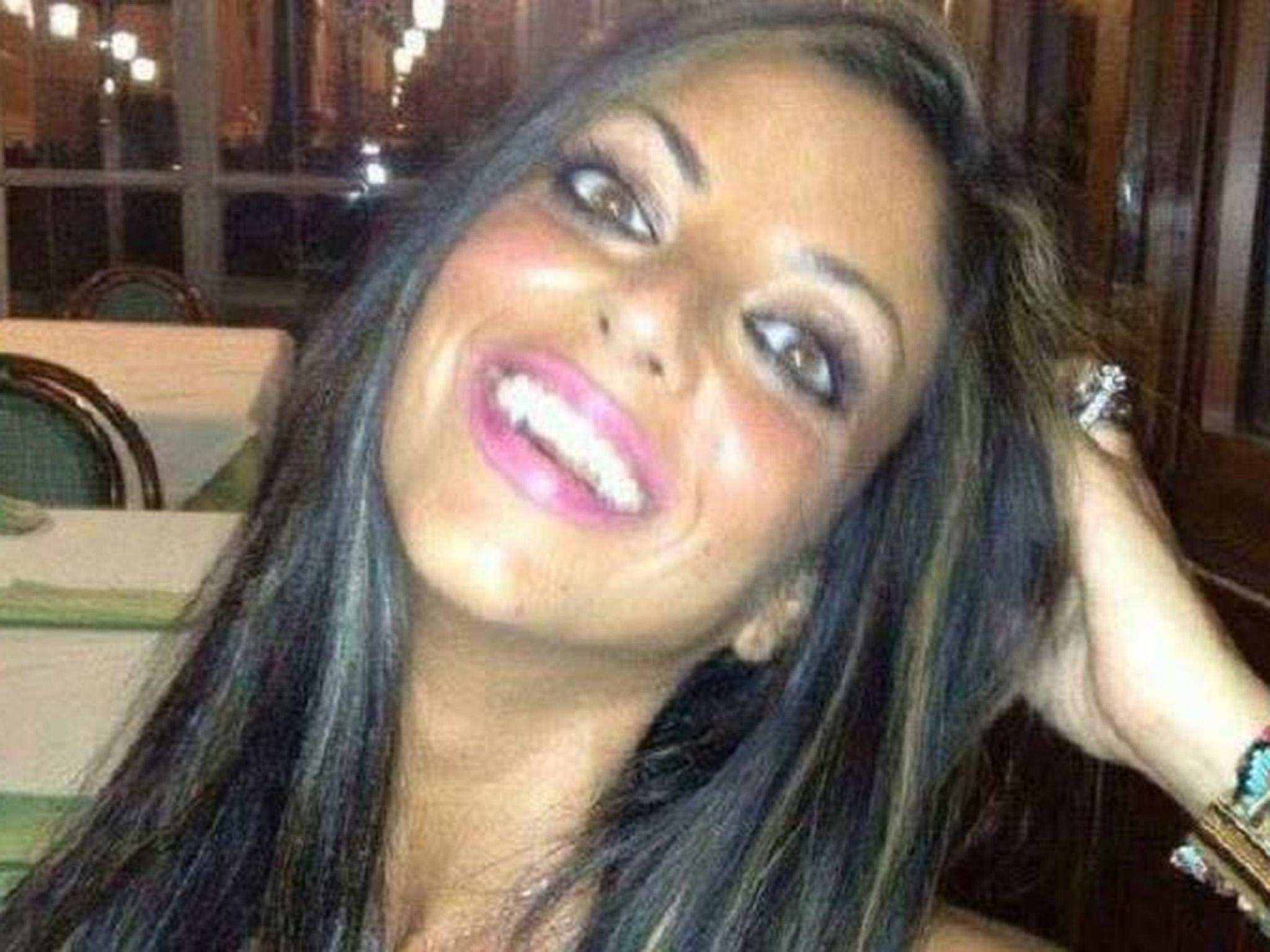 An Italian woman who was subjected to online abuse after explicit images and a video of her were widely shared across the country has killed herself.
Footage of 31-year-old Tiziana Cantone, from Naples, performing a sex act on a man was uploaded to the internet in spring 2015.
She had sent six different videos to five friends whom she trusted, according to La Repubblica – but as soon as the next day, the clips began to be shared online, appearing on porn sites and social media.
Jeering comments, edited screenshots and cruel video parodies, many of which used her full name, turned her intimate act into a viral internet meme.
The online ridicule was often centered on one short, throwaway phrase of Ms Cantone's, captured in the original footage: "You're making a video? Nice one."
A number of rumours posted online about her were reported by the media, such as claims she was trying to become a professional porn star.
Tormented by the mimicry, she moved house and changed her name. This month, she won a legal case forcing Facebook to take down the abusive posts.
But following at least two previous suicide attempts, her family said Ms Cantone had taken her own life while staying at her mother's home.
In court, Ms Cantone's mother Maria Teresa Giglio, 58, said her daughter was "unable to untangle herself from the events", reported La Repubblica.
"She had always been a healthy, normal girl," said Ms Giglio.
"Recently, she had been very unhappy. She suffered from everything she saw and heard, and in particular from the lawsuit, because she believed justice had not been done."
Public prosecutor Francesco Greco has opened an investigation into her death, which may establish the degree to which the impact of the video's publication had affected her.
Mr Greco said the investigation into possible charges of instigating suicide is being co-ordinated with another based on a defamation complaint the woman brought against four individuals last October.
The complaint remained open at the time of the woman's death on Tuesday.
Her friend, Teresa Petrosino, told Corriere della Sera that Ms Cantone was "distraught" by the events.
She said: "I wonder how anyone can be so fierce, how to rage against a girl who has not done anything wrong.
"I think that they should be ashamed of all those who have filled the web of insults and meanwhile secretly watched the images."
Feminist protests demand end to violence against women in Brazil after gang rape of teenage girl
Show all 10
Ms Cantone successfully had the video removed from search engines in 2015 but it continued to reappear around the web in various different guises.
She received a stream of insults and abuse on her social media accounts every time the video resurfaced.
Anyone wishing to seek information and/or support can call the Samaritans in the UK on 08457 90 90 90 or visit www.samaritans.org.
Join our commenting forum
Join thought-provoking conversations, follow other Independent readers and see their replies