Tourists visiting Malta driven round the bend by the unpopular buses that Boris Johnson rejected
Visitors vow to avoid island until saga over unpopular Arriva buses is resolved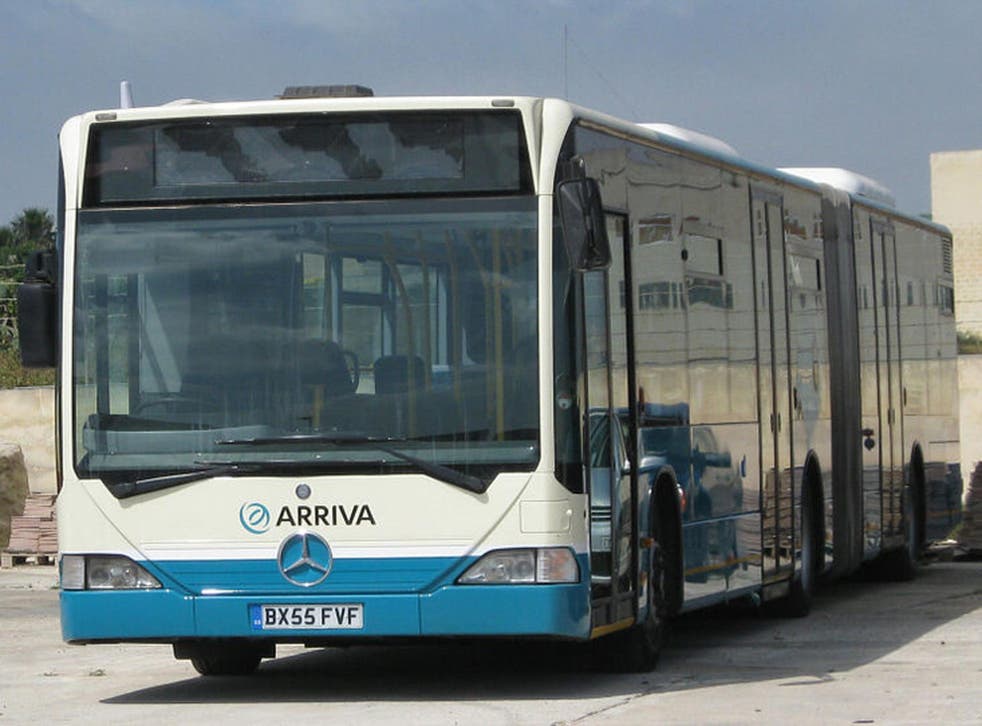 Tourists visiting Malta are being driven round the bend by the on-going bus saga which is blighting the tiny island with some now vowing never to return.
A series of bendy buses rejected by London mayor Boris Johnson ended up on the winding, narrow streets of the former British colony.
But they were instantly unpopular, clogging up the roads to the fury of motorists. Worse was to come when three of them caught fire last month forcing the Maltese transport authorities to order them off the road.
The move has left bus operator Arriva with too few buses to operate a full service. Tourists and commuters are furious and The Malta Independent reported today that visitors have contacted reporters, promising to avoid the island until the issue is resolved.
Many buses on the most popular routes are becoming too full and cannot stop to let more passengers on. It has led to lengthy waits as numerous buses drive by without picking people up.
Transport Malta has told Arriva it does not want the bendy buses to return, even if the safety concerns that have caused the fires are addressed.
Sunderland-based Arriva, however, signed a 10-year deal to run the bus service in 2010 which means the authorities are powerless to order them to be removed.
Arriva hit problems from the day its first buses began to operate in Malta. Many drivers went on strike and UK drivers had to be flown over. Bendy buses then began to get stuck in the Maltese streets.
Of the fires, Arriva said: "The safety of our passengers, employees and vehicles is central to our operations. To have incidents occur so closely together is extremely rare and as a result we are taking the precautionary step of bringing our vehicles in for a series of checks before returning them into active service."
The buses are seen to be too wide for the island's roads although they do fit within the maximum guidelines lay down by Transport Malta. The situation is costing Arriva Malta about €30,000 each day since coaches have been drafted in to help with the shortfall of bus numbers.
Victor Bonnett, the information and support services executive for the Malta Tourism Authority, said: "Unfortunately, the new designed routes take you half way around Malta in order to save money on buses – that is the problem when an accountant comes in with an Excel sheet and dictates with no real knowledge of what the people need, want or require."
The bus crisis in Malta is being watched carefully in the Isle of Man too. Bus Vannin wants to introduce bendy buses to the island to save £300,000 in staffing and fuel costs as well as £3m of capital costs in replacing older buses but a month-long trial resulted in breakdowns.
Making the Maltese cross
David Crookes shares his experience of the Maltese bus service
It is easy to share the frustration of passengers in Malta.
Having just spent two weeks in blissful sun on this small island in the middle of the Mediterranean, my wife and I had just one major decision to make: to sit by the pool or risk losing hours of our holiday on a frustrating adventure on Malta's buses.
The last time I was in Malta, the buses seemed to run rather well. Old and uncomfortable they may have been, the drivers were nonetheless proud of them. After all, they owned their own buses and some had been passed down through generations.
They nipped around the streets with the greatest of ease and seemed, if memory serves well, to get passengers to their destination in a reasonable amount of time.
The buses also seemed to have enough seats to go round. Not any more if our two weeks is anything to go by.
Having taken a trip to Mellieha Bay, we ended up waiting for 90 minutes as bus after bus went past without stopping, each one full. Our journey back to St Julian's – which involved us getting a bus in the opposite direction towards to ferry terminal and then back again.
As we got closer to St Julian's, we continued to pass packed bus stops of passengers, each frustrated that our bus was unable to stop.
The journey, including waiting, ended up taking a total of four hours which was longer than the air journey from Manchester to Malta. Subsequent bus journeys were much the same.
We were cross. The Maltese are cross. And it's no surprise to see why.
Register for free to continue reading
Registration is a free and easy way to support our truly independent journalism
By registering, you will also enjoy limited access to Premium articles, exclusive newsletters, commenting, and virtual events with our leading journalists
Already have an account? sign in
Register for free to continue reading
Registration is a free and easy way to support our truly independent journalism
By registering, you will also enjoy limited access to Premium articles, exclusive newsletters, commenting, and virtual events with our leading journalists
Already have an account? sign in
Join our new commenting forum
Join thought-provoking conversations, follow other Independent readers and see their replies