Trinity College Dublin zoology students made to resit finals exam after paper was accidentally posted online
Administrators only realised their mistake after the exam had been sat
Adam Withnall
Wednesday 29 April 2015 11:20 Comments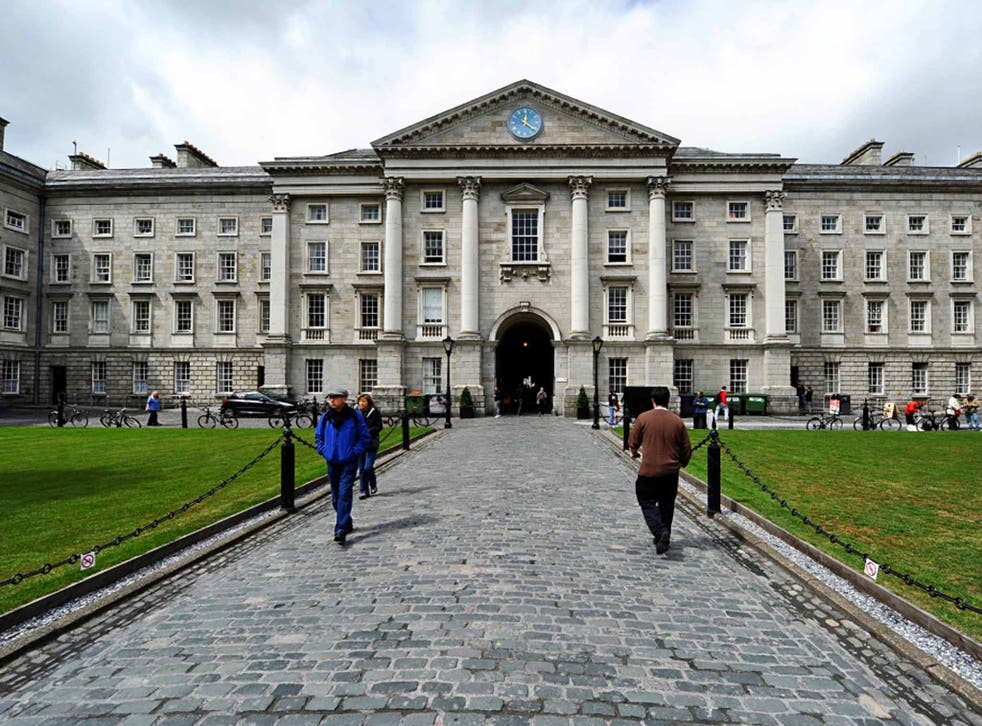 A group of university students in Ireland is to be made to resit a finals exam after the original test paper was accidentally uploaded to the internet.
Zoology students in their fourth year of Trinity College Dublin were only informed of the administrative error after they had completed the research comprehension exam, and all will now be required to take it again.
In an email sent to students by course co-ordinator Professor John Rochford and seen by the Irish Independent, the administrator explained that a draft of the paper had been uploaded by university staff to the internal Blackboard network some days before the exam.
He said the 2015 questions were put up mistakenly after students asked for more details of previous years' papers, and added that "the only fair thing to do is to reset the paper and rerun the exam".
Trinity says on its website that the BA in Zoology, Functional Biology and Environmental Sciences is a four year course which offers "an excellent foundation for a wide range of careers".
In a statement, the university's central office said: "Unfortunately a draft version of a research comprehension examination paper in Zoology was mistakenly uploaded on Blackboard. As a result, the exam is now being reset and rescheduled.
"The Zoology Department regrets any inconvenience caused to its students."
Register for free to continue reading
Registration is a free and easy way to support our truly independent journalism
By registering, you will also enjoy limited access to Premium articles, exclusive newsletters, commenting, and virtual events with our leading journalists
Already have an account? sign in
Join our new commenting forum
Join thought-provoking conversations, follow other Independent readers and see their replies