Trump administration pressing EU for 'very rapid' trade deal, officials say
Washington unhappy with speed of negotiations launched to prevent potential transatlantic tariffs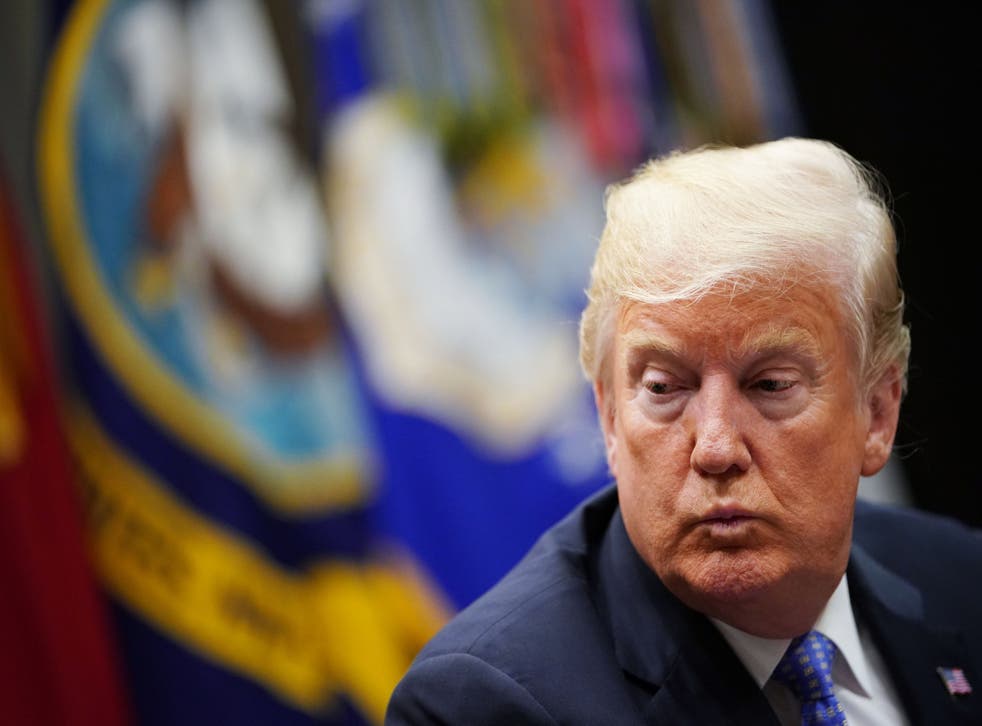 Trade negotiations launched to prevent a transatlantic tariffs war between the EU and US must go faster, Washington is said to have demanded.
Donald Trump agreed in July not to impose proposed border taxes on European firms while the two sides discussed wider economic relations, including cutting tariffs on American steel and aluminium.
But European officials have now revealed his administration is pressing for a much quicker pace to talks.
Emily Haber, Germany's ambassador to the US, said: "The Americans are in fact pressing for very rapid results.
"As far as the timelines go, I would point out that we have European Parliament elections next year, and an agreement would have to be reached in a timely manner before these elections."
An unnamed US official confirmed to Reuters news agency that Washington was asking for talks to be put on "a much faster timeline" but gave no specific dates.
The US president and European Commission president Jean-Claude Juncker agreed the talks should go ahead after meeting in July.
The surprise announcement eased the threat of a trade war, but US officials have grown frustrated at the slow progress in subsequent weeks, with the first working group meeting postponed until after European holidays.
A European Commission spokesman confirmed a meeting of the EU-US working group had now taken place this week but gave no further details.
Stefan Mair, an executive member of the German industry group BDI, said some progress had been made at that meeting, including on an expected timetable of future talks, but did not elaborate.
World news in pictures

Show all 50
"We know the Trump administration is strongly pressing for short timelines and quicker progress," said Mr Mair at an event showcasing ties between Germany and the US.
"But we insist that this should not happen at the expense of a thorough result because we are interested in seeing an agreement that goes beyond tariffs and looks at more general issues affecting business relationships."
Steven Mnuchin, US treasury secretary, said last month he was hopeful the issue could be resolved "very quickly."
Register for free to continue reading
Registration is a free and easy way to support our truly independent journalism
By registering, you will also enjoy limited access to Premium articles, exclusive newsletters, commenting, and virtual events with our leading journalists
Already have an account? sign in
Register for free to continue reading
Registration is a free and easy way to support our truly independent journalism
By registering, you will also enjoy limited access to Premium articles, exclusive newsletters, commenting, and virtual events with our leading journalists
Already have an account? sign in
Join our new commenting forum
Join thought-provoking conversations, follow other Independent readers and see their replies