Tsar Nicholas II: Russia tries to prove remains of his two children are genuine
The body of Alexander III, father of Tsar Nicolas II, will be exhumed to gather his DNA for testing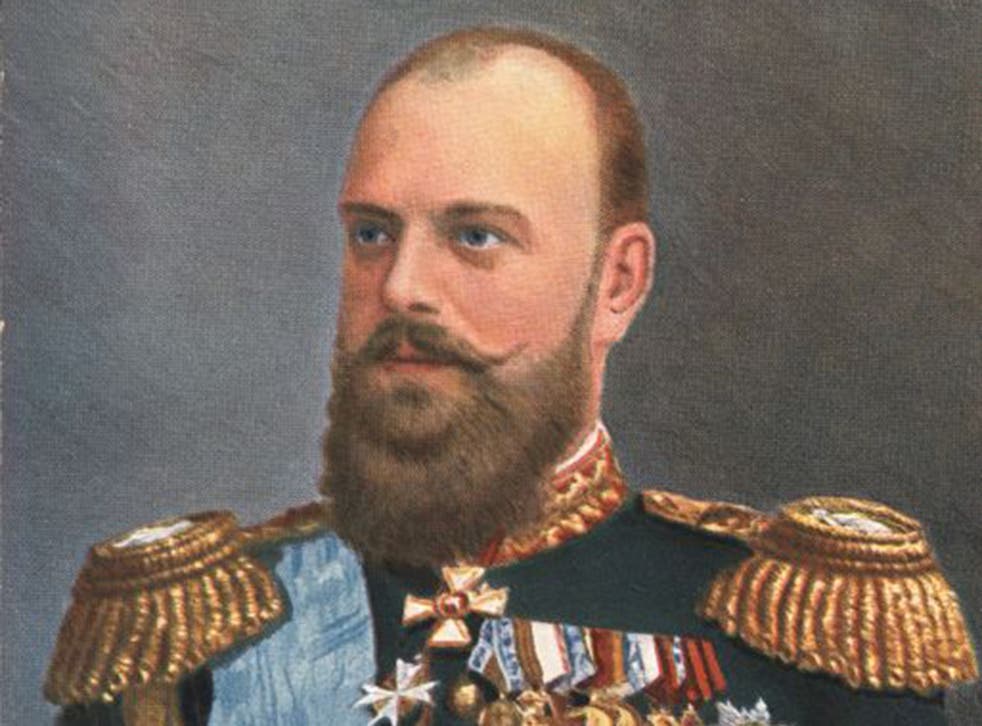 They were murdered by Bolshevik firing squad almost a century ago, and their bodies dumped in a frozen forest in the Urals close to the site of their execution.
Now, after finding and verifying the remains of Tsar Nicholas II and his wife Alexandra, Russia is to attempt to prove that the purported remains of two of their children, Alexei and Maria, are genuine so the family can finally be laid to rest together in St Petersburg.
The new push to unite the Romanovs will involve exhuming the body of Alexander III, Nicholas' father, to test DNA against not only his son's remains but also those reputed to be of Alexei and Maria, which are held in the Russian State Archive.
If the tests prove conclusive, Alexei and Maria will be interred at St Petersburg's Peter and Paul Cathedral beside their mother, father and three other siblings Olga, Tatiana and Anastasia.
The exhumation of Alexei and Maria's grandfather was ordered after a request from the head of Russia's Orthodox Church, Patriarch Kirill. "The decision to exhume the remains of Emperor Alexander III was taken upon the initiative of the Holy Patriarch," said Vladimir Solovyov, the senior investigator in the Investigative Committee's main centre of forensic criminology. "All of this depends on technical conditions and processes. It's unlikely that any of this will get started before mid-November."
The Romanovs were executed in 1918 by firing squad, a year after they were exiled to Yekaterinburg following the Russian Revolution in 1917, which brought the Bolsheviks to power.
Most of the remains of Nicholas and his family were discovered in 1976 in a forest in Yekaterinburg, but were only excavated in 1991 after the collapse of the Soviet Union.
Sergei Produkin-Gorsky's images of Tsar Nicholas II's empire

Show all 7
It took years before the area containing the last two corpses – believed to be Alexei and Maria – was excavated, and doubts have been cast on their remains due to their discovery at a separate site. The fate of the Romanovs was a mystery for much of the 20th century, with the missing remains fuelling conspiracy theories about whether some of the Romanovs had survived.
Although a criminal investigation into the death of Nicholas's family was completed in 2011, the case was reopened last month and the remains of Nicholas II and his wife exhumed.
The current House of Romanov, descendants of Tsar Nicholas II who claim to be the rightful heirs of the dynasty, called the new investigation "a landmark event of our time".
A government-appointed group, charged with organising a Romanov burial to include the remains of Alexei and Maria, had initially scheduled a reburial ceremony for this October.
But despite calls to postpone the event and have the bodies re-examined, the group say that they are "confident of the authenticity" of the remains of Nicholas II's children.
"I hope we'll have the results of the tests by the end of this year," Mr Solovyov said. "Experts are engaging very actively with the case."
Register for free to continue reading
Registration is a free and easy way to support our truly independent journalism
By registering, you will also enjoy limited access to Premium articles, exclusive newsletters, commenting, and virtual events with our leading journalists
Already have an account? sign in
Register for free to continue reading
Registration is a free and easy way to support our truly independent journalism
By registering, you will also enjoy limited access to Premium articles, exclusive newsletters, commenting, and virtual events with our leading journalists
Already have an account? sign in
Join our new commenting forum
Join thought-provoking conversations, follow other Independent readers and see their replies