TTIP: EU Trade Commissioner Cecilia Malmström denies saying she does not take her mandate from the European people
John Hilary accused Ms Malmström of saying she does not take her mandate from the European people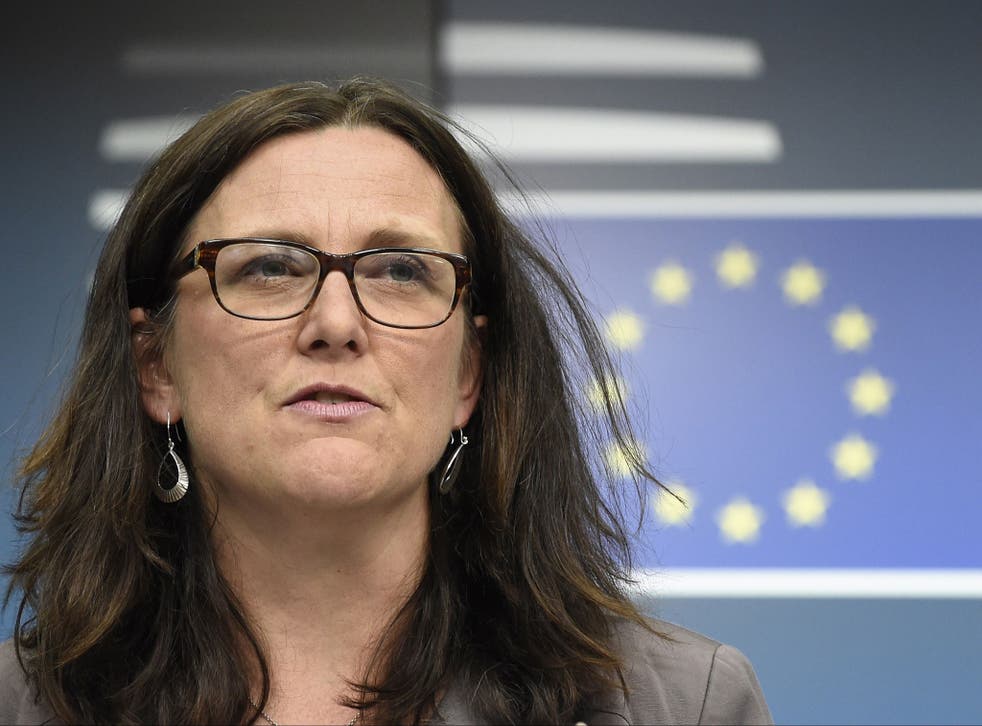 European Trade Commissioner Cecilia Malmström has denied claims that she said she was not responsible to the European people during a conversation about the The Transatlantic Trade and Investment Partnership (TTIP).
TTIP is is a series of trade negotiations being carried out mostly in secret between the EU and US. As a bi-lateral trade agreement, TTIP is aimed at reducing the regulatory barriers to trade for big business, including food safety law, environmental legislation, banking regulations and the sovereign powers of individual nations.
The claim was made by John Hilary, the Executive Director of campaign group War on Want, in an Independent Voices article.
In the piece Hilary said he had met with Malmström earlier this year and challenged her on why she insisted on continuing the TTIP negotiations when so many EU citizens were against it.
Hilary claimed in the article that "her response came back icy cold: 'I do not take my mandate from the European people.'"
However speaking at a Fairtrade breakfast at the European Parliament this morning, Malmström was filmed saying that Hilary had "fabricated a quote".
In the video Malmström at around says: "I have not said that. What I was trying to explain was that the mandate to negotiate TTIP and all other trade agreements is given by the Council [of Ministers].
"Although I am very aware, and I spend 80 per cent of my working time trying to address and to listen to the concerns of people[…]the mandate itself can only be changed by the member states. It is not in my hands.
"And from that [...] he has made this, a quote that I haven't said."
And she added: "Those of you who know me know I would never say anything like that."
Responding the the claims, Mr Hilary told The Independent: "When we met in her office, Cecilia Malmström acknowledged the massive level of public opposition to TTIP from across Europe.
"She then said that this opposition would not stop her from pressing on with the negotiations, as she does not take her mandate from the people of Europe. It couldn't have been clearer, and her comments this week have simply confirmed in public what she said to us in private."
"Malmström may not like the fact that the people of Europe are against her, but that will remain the case for as long as she continues to promote an anti-democratic deal like TTIP. She should spend less time on public relations and more time on stopping these deeply unpopular negotiations altogether."
Join our new commenting forum
Join thought-provoking conversations, follow other Independent readers and see their replies