Turkey car bomb: Explosive-filled vehicle explodes at southeast military base
At least 20 soilders have been wounded
Alexandra Sims
Monday 11 April 2016 23:44 Comments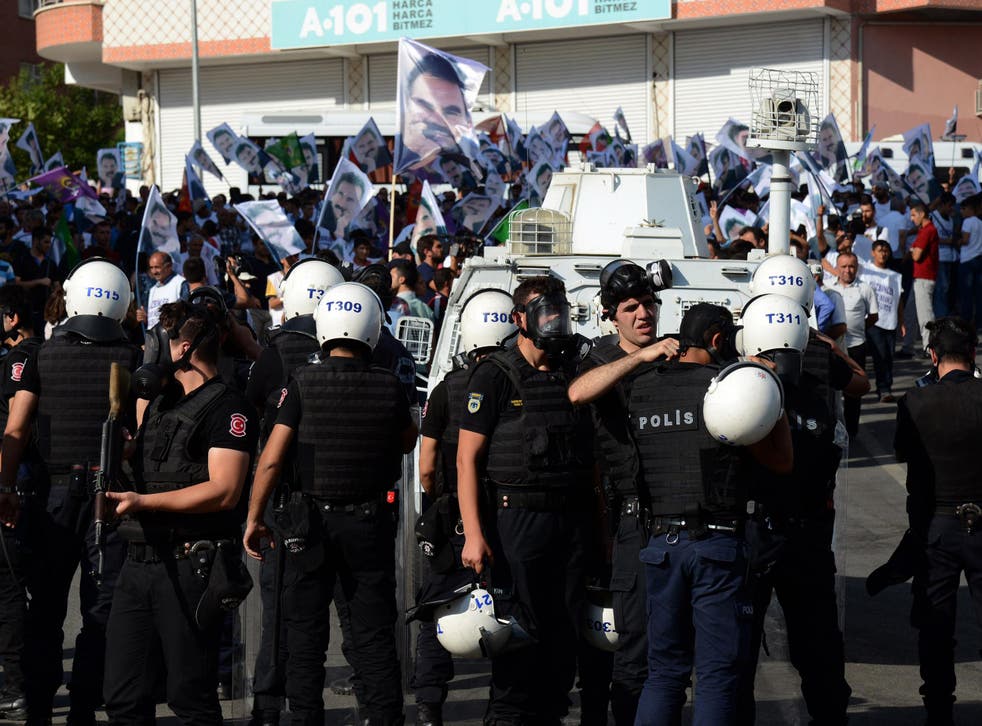 At least twenty soldiers have been wounded following a car bomb attack in the mainly Kurdish region of southeast Turkey.
Security sources said a vehicle filled with explosives crashed into a gendarmes' base in the town of Hani, near the provincial capital of Diyarbakir on Monday night.
The force of the blast shattered windows and shook buildings around the town, according to witnesses. The Dogan news agency said some nearby buildings were damaged in the blast.
The Anadolu Agency has attributed the attack to "terrorists" affiliated with the Kurdistan Workers' Party (PKK) and describes the target as a "military police station".
The agency said ambulances took wounded victims to the Diyarbakir Military Hospital.
Turkey's southeast has been subject to a surge in violence during since July when the PKK resumed its fight against the Turkish state, wrecking a precarious ceasefire and peace process between the state and Kurdish militants that had lasted for two and a half years.
Thousands of militants and hundreds of civilians and solider have been killed since July.
The Turkish army said 39 members of the PKK had been killed in clashes in four towns across the region over the weekend.
The military has carried out sweeping operations in the southeast, including in Diyarbakir, to flush out fighters linked to the outlawed PKK.
The Turkish government has vowed to "liquidate" the PKK, which it considers a terrorist organisation, along with the European Union and the United States.
More than 40,000 people have been killed in the conflict since the PKK took up arms in 1984.
Additional reporting by agencies
Register for free to continue reading
Registration is a free and easy way to support our truly independent journalism
By registering, you will also enjoy limited access to Premium articles, exclusive newsletters, commenting, and virtual events with our leading journalists
Already have an account? sign in
Join our new commenting forum
Join thought-provoking conversations, follow other Independent readers and see their replies