Turkey Coup: Authorities investigate those claiming attempted takeover was a hoax
'Most of them are losers,' says Turkey's Justice Minister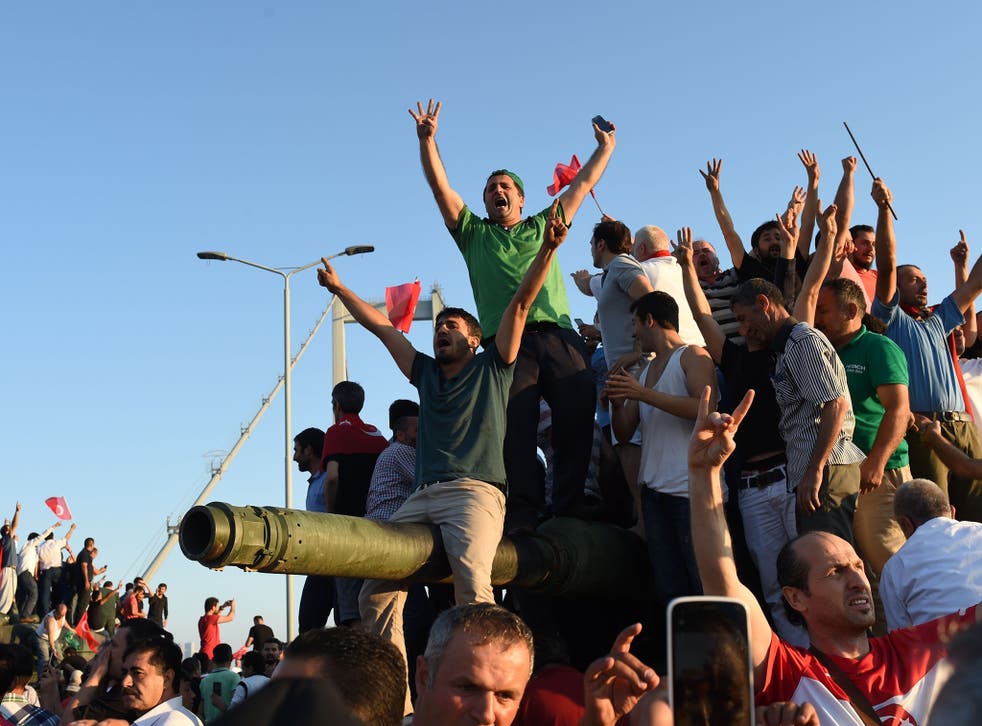 Turkish authorities are investigating people who have claimed the failed coup to oust President Recep Tayyip Erdogan was a hoax.
Since the failed coup, many people have alleged on social media that the armed uprising in which more than 250 people were killed was orchestrated by the government.
Turkish Justice Minister Bekir Bozdag said anyone who suggests the attempted coup was staged was probably involved in it themselves and would face investigation.
The threat came amid a wave of detentions, firings and suspensions of public sector workers.
Speaking to Turkey's Kanal 7 TV station, Mr Bozdag said: "Just look at the people who are saying on social media that this was theatre. Public prosecutors are already investigating them. Most of them are losers who think it is an honour to die for Fethullah Gülen's command."
President Erdogan has said the aim of the crackdown is to "cleanse all state institutions" of those suspected of involvement with the coup or with what he calls "the parallel state" – a reference to the movement founded by Mr Erdogan's former ally and current nemesis Fethullah Gülen.
The Turkish government blames the coup on the Gülen movement which it says has infiltrated Turkey's military and civilian infrastructure.
Mr Gülen and his supporters have denied involvement in the coup.
Almost 60,000 soldiers, police, judges, teachers and government workers have been detained, suspended or placed under investigation since the recent failed military coup.
The country has declared a three-month state of emergency which it says is to restore security following the insurrection.
In pictures: Turkey coup attempt

Show all 17
This will grant Mr Erdogan the power to impose decrees without parliamentary approval.
The latest series of measures will give further fuel to critics who have warned the country is sliding towards an increasingly autocratic style of government.
Register for free to continue reading
Registration is a free and easy way to support our truly independent journalism
By registering, you will also enjoy limited access to Premium articles, exclusive newsletters, commenting, and virtual events with our leading journalists
Already have an account? sign in
Register for free to continue reading
Registration is a free and easy way to support our truly independent journalism
By registering, you will also enjoy limited access to Premium articles, exclusive newsletters, commenting, and virtual events with our leading journalists
Already have an account? sign in
Join our new commenting forum
Join thought-provoking conversations, follow other Independent readers and see their replies