Turkey Coup: Erdogan bans all academics from leaving country as government crackdown intensifies
Government bans academics from leaving Turkey and orders all those abroad to return immediately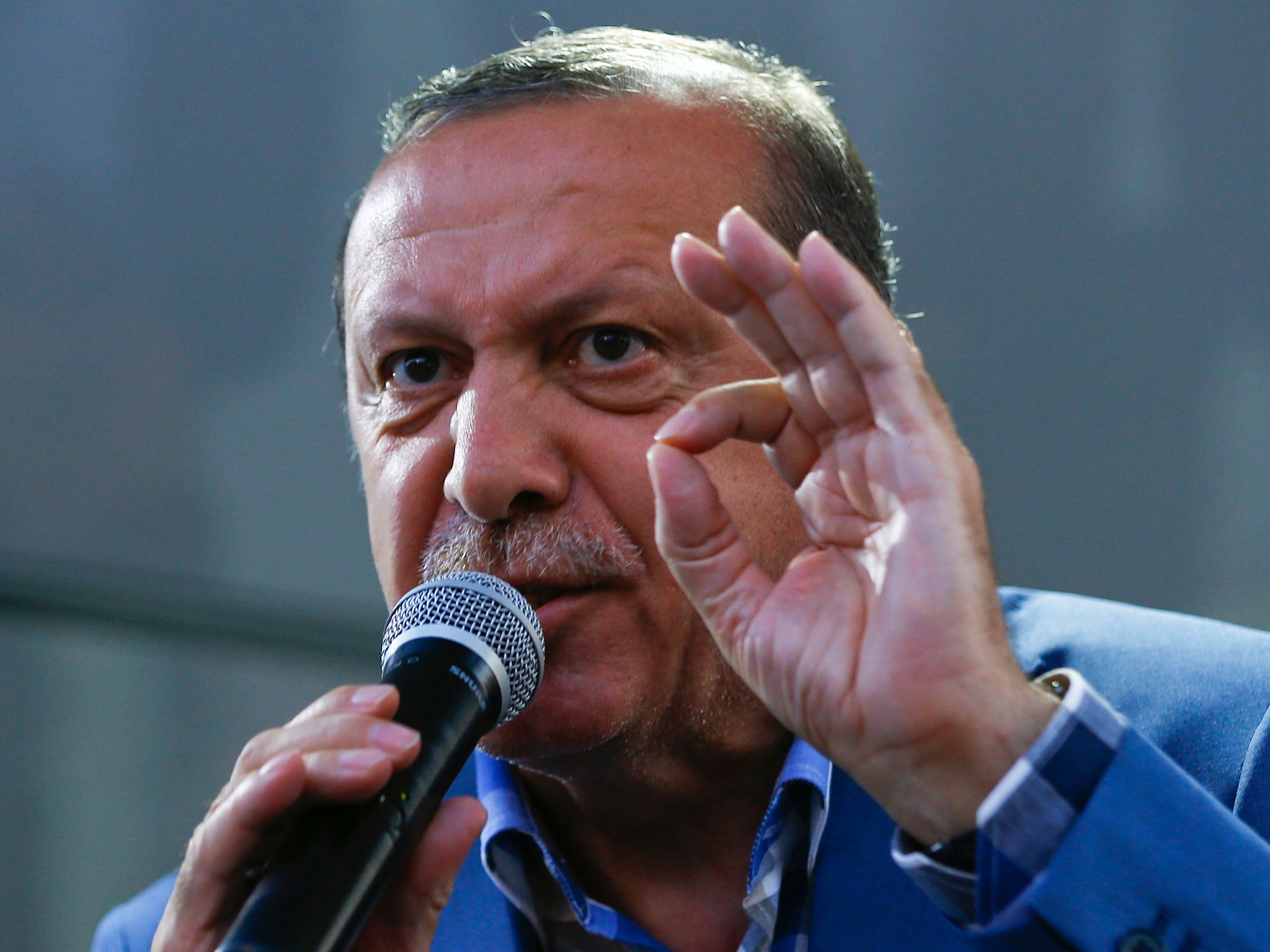 Turkey has banned all academics from leaving the country, and has ordered all those who are abroad to return immediately, as President Recep Tayyip Erdogan implements a far-reaching crackdown following the failed coup to oust his government.
All teachers' annual leave has been cancelled, and those abroad have been given hours to return to Turkey where they must report for work at 8.30am on Thursday.
Many are abroad as teachers at universities and schools are on their summer break.
The orders follow the cancellation of the licences of 21,000 school teachers, and the forced resignation of 1,577 university deans.
More than 58,000 people in public sector roles are now estimated to have been arrested or thrown out of their jobs. Over 9,000 are in state custody.
The Turkish government confirmed that 6,500 employees at Turkey's education ministry had been suspended.
Senior Turkish officials said the travel ban for academics is a "temporary measure", the Telegraph reports.
Turkey rounds up thousands after failed coup
A spokesman said: "As you surely know, universities have always been crucial for military juntas in Turkey, and certain individuals are believed to be in contact with cells within military."
Over 7,500 soldiers along with 85 generals and admirals are estimated to have been detained following the coup in which over 290 people were killed, according to the latest figures from Turkey's foreign ministry.
In pictures: Turkey coup attempt
Show all 17
Amnesty International has condemned the state crackdown. In a statement the organisation said: "We are witnessing a crackdown of exceptional proportions in Turkey at the moment."
"While it is understandable, and legitimate, that the government wishes to investigate and punish those responsible for this bloody coup attempt, they must abide by the rule of law and respect freedom of expression."
Join our commenting forum
Join thought-provoking conversations, follow other Independent readers and see their replies