Turkey coup may have been staged by President Erdogan, says exiled cleric Fethullah Gulen
Turkey's president has demanded the exiled cleric be extradited from the US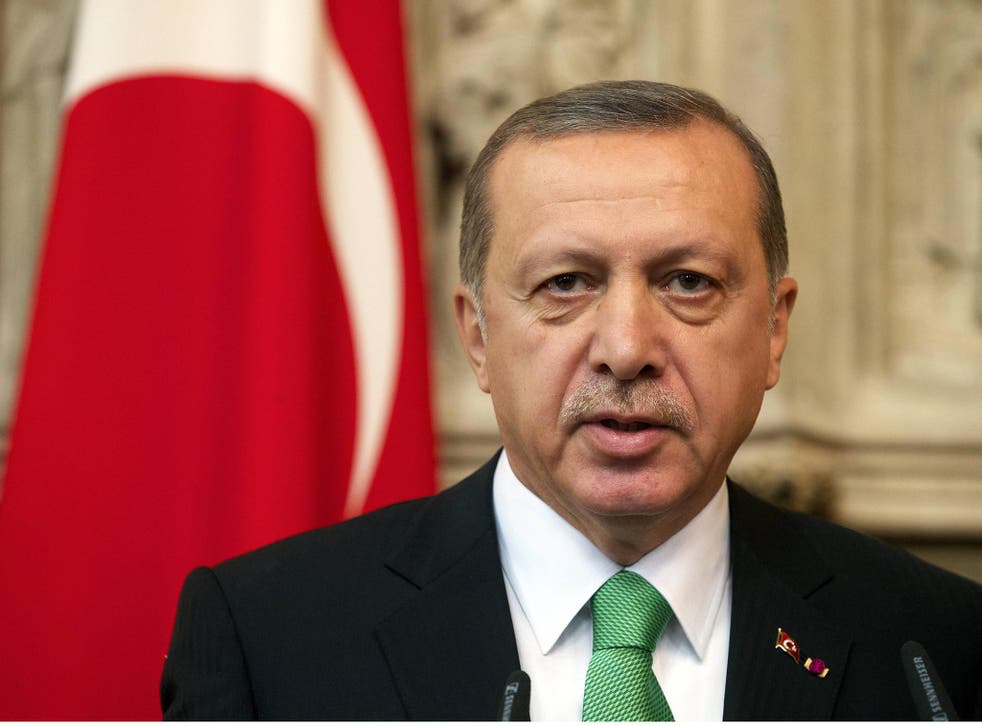 The reclusive cleric blamed by Turkey's president for the failed coup in Turkey claims the uprising by the country's military may have been "staged" by the government.
In a rare interview, Fethullah Gülen, who is in exile in the US, denied all claims he was behind the coup and instead made the counter-claim that Turkey's president had orchestrated the revolt.
He told The Guardian: "I don't believe that the world believes the accusations made by President Erdoğan.
"There is a possibility that it could be a staged coup and it could be meant for further accusations [against the Gülenists]."
Gülen, who now lives in Saylorsburg, Pennsylvania, leads a popular movement called Hizmet which split from President Recep Tayyip Erdogan over a corruption scandal in 2013.
He claimed he only knew a "minute fraction" of his followers still in Turkey and so could not confirm or deny their "potential involvement" in the attempted coup.
Speaking through an interpreter, he said: "You can think about many motivations of people who staged this coup.
"They could be sympathisers of the opposition party. They could be sympathisers of the nationalist party. It could be anything."
In pictures: Turkey coup attempt

Show all 17
Mr Erdogan has demanded the US extradite Mr Gülen, resident in the country since 1999, over the failed coup.
The US Secretary of State John Kerry said they would consider the extradition if Turkey could prove there was wrongdoing by Mr Gülen.
Mr Gülen, who is in his mid-70s and frail, has been a critic of Mr Erdogan's regime but said he has no plan to return to Turkey even if the coup had been successful as he feared being "persecuted and harassed".
He said: "This is a tranquil and clean place and I enjoy and I live my freedom here.
"Longing for my homeland burns in my heart, but freedom is also equally important."
The Erdogan government has in retaliation launched a broad campaign against the Hizmet movement, seizing businesses and closing media organisations.
Erdogan: Turkey coup bid 'an act of treason'
Mr Gülen said: "It appears that they have no tolerance for any movement, any group, any organisation that is not under their total control."
Register for free to continue reading
Registration is a free and easy way to support our truly independent journalism
By registering, you will also enjoy limited access to Premium articles, exclusive newsletters, commenting, and virtual events with our leading journalists
Already have an account? sign in
Register for free to continue reading
Registration is a free and easy way to support our truly independent journalism
By registering, you will also enjoy limited access to Premium articles, exclusive newsletters, commenting, and virtual events with our leading journalists
Already have an account? sign in
Join our new commenting forum
Join thought-provoking conversations, follow other Independent readers and see their replies