Erdogan announces Turkish parliament will consider bringing back the death penalty
'I am convinced that parliament will approve it, and when it comes back to me, I will ratify it,' says President Erdogan in a speech in Ankara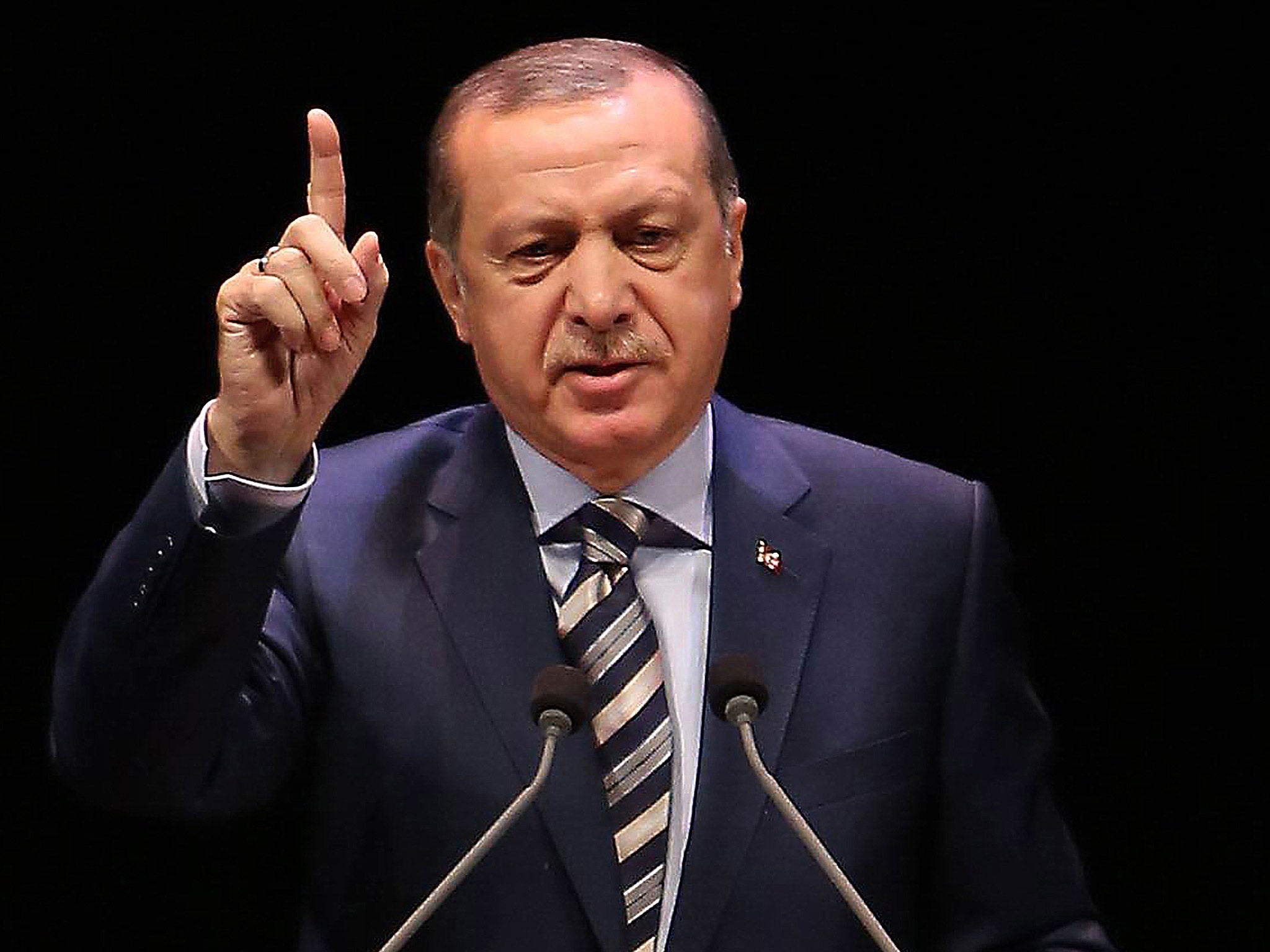 Turkey's president has said he will ask parliament to consider reintroducing the death penalty.
President Recep Tayyip Erdogan said he was "convinced" his proposal to punish those behind July's failed military coup would be approved.
"Our government will take this [proposal on capital punishment] to parliament," he said in a speech in Ankara.
"I am convinced that parliament will approve it, and when it comes back to me, I will ratify it."
Crowds at the ceremony to inaugurate a high-speed train station in the Turkish capital chanted: "We want the death penalty!"
World news in pictures
Show all 50
"Soon, soon, don't worry. It's happening soon, God willing," said the President.
President Erdogan has previously said he would approve the return of the death penalty in Turkey if that was what the people and parliament wanted.
He told the crowd of millions his intentions at a vast rally in Istanbul following the attempted coup on 15 July.
The death penalty was abolished in Turkey in 2004 as the nation sought accession to the European Union. However, in practice it had not been enacted since 1984.
Relations between Brussels and Ankara have been strained since Turkey responded to the coup by launching a relentless crackdown against alleged plotters in state institutions, amid calls from the EU to act within the rule of law.
"The West says this, the West says that. Excuse me, but what counts is not what the West says. What counts is what my people say," he said in his speech on Saturday.
The July coup represented a serious challenge to Mr Erdogan's presidency, however he resisted the attempt and remains in power.
He blamed US-based cleric Fethullah Gulen for the coup and his supporters who are known as the "Gulen movement". It is critical of Mr Erdogan who they see as supporting a 'political Islam' rather than a 'cultural Islam' in his presidency.
More than 35,000 people have been arrested in the crackdown unleashed after the failed coup, according to official data.
Join our commenting forum
Join thought-provoking conversations, follow other Independent readers and see their replies