Turkey coup: Erdogan crackdown causes diplomats to flee country
 'Time has run out' for fleeing officials, Turkish minister warns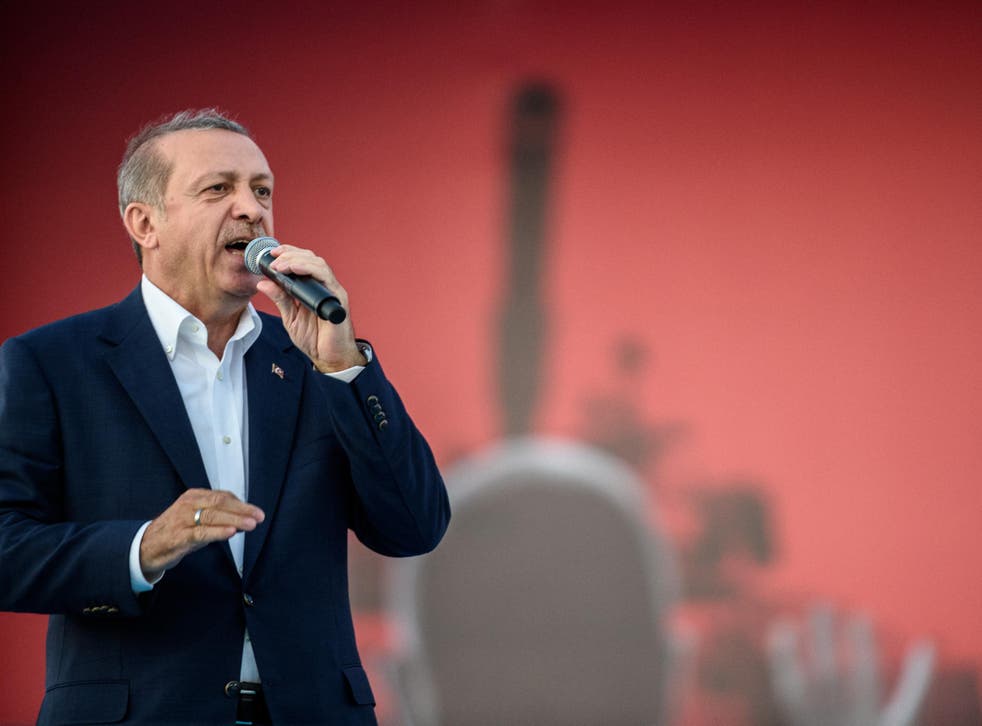 Several Turkish diplomats have gone missing after they failed to return to the Turkish capital in the aftermath of an attempted coup.
Following the failed putsch by a faction of the Turkish military, President Recep Tayyip Erdogan demanded officials return to Ankara while he investigated the plot against him.
Two military attaches in Greece have run to Italy, and one officer in Kuwait tried to flee through Saudi Arabia, but was caught, according to the Turkish Foreign Minister, Mevlut Cavusoglu.
Another two generals in Afghanistan were caught in Dubai and sent back to Turkey. Two civil servants based in Bangladesh reportedly fled to New York.
Mr Cavusoglu warned "time has run out" for the people who failed to return to Turkey after they were summoned.
"There are those who have escaped," he told independently owned Turkish news channel, NTV. "There have been escapees among our diplomats as well."
"As of yesterday, time has run out for those initially called back. We will carry out the legal operations for those who have not returned."
More than 26,000 have been detained by the Turkish government and a further 8,000 remain under investigation, according to the country's Justice Minister.
In pictures: Turkey coup attempt

Show all 17
Thousands of teachers, judges, civil servants and police officers were suspended from their roles since the effort to overthrow President Erdogan's government.
Journalists and academics have been arrested and more than 100 media outlets were shut down by the government.
Mr Erdogan claims the exiled cleric Fethullah Gulen and his followers are responsible for the failed coup, in which at least 246 were killed.
As the crackdown continues, relations between the EU and Turkey have become strained. Mr Cavusoglu threatened to back out of the refugee deal if Turkish citizens are not granted visa-free travel.
Join our new commenting forum
Join thought-provoking conversations, follow other Independent readers and see their replies