Turkey drops theory of evolution from national curriculum as children go back to school
Erdogan's regime trying 'to plague the brains of our little children,' says opposition MP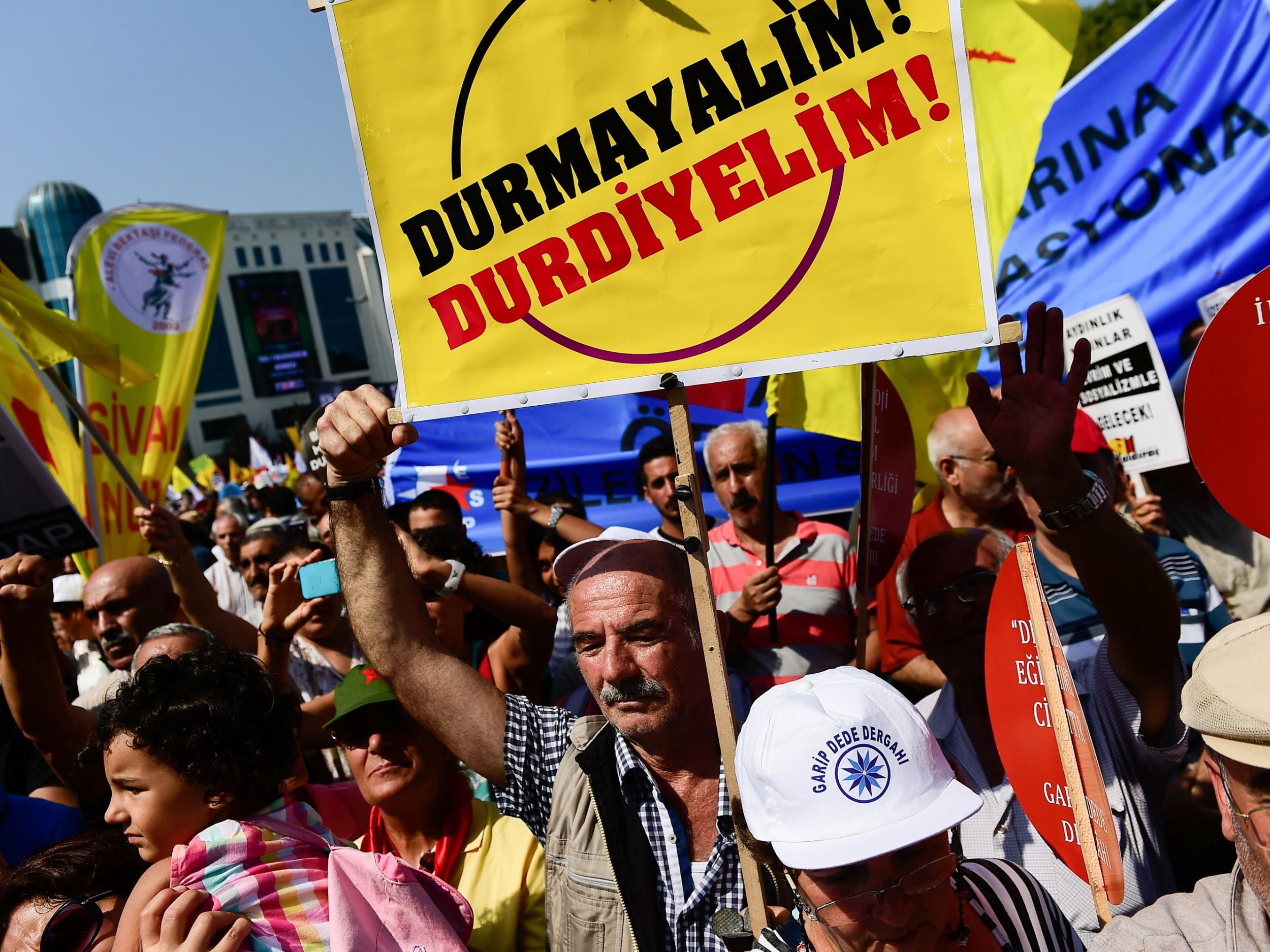 The theory of evolution is conspicuously absent from the curriculum of Turkey's schools as children begin the new academic year.
Meanwhile, textbooks explaining the idea of jihad have been introduced.
The move has reignited concerns that President Recep Tayyip Erdogan is uprooting Turkey's secular foundations, with critics describing the new syllabus as "anti-scientific".
Yet the government has accused the opposition of spreading propaganda and seeking to polarise public opinion ahead of elections in 2019.
The education ministry said opponents were "utterly ignorant" for claiming that evolution was entirely excluded from the new classes.
Subjects including mutation and adaptation remain in biology textbooks, without direct reference to the Darwinian theory.
The ministry argues evolution is too difficult for secondary school students to learn and should only be taught at university level.
Justifying the decision to introduce the idea of jihad to the curriculum, education minister Ismet Yilmaz argued the concept was misinterpreted by Islamist extremist groups such as Isis.
"Jihad is an element in our religion," he told a news conference in July. "The duty of the education ministry is to teach every concept deservedly, in a correct way.
"It is also our job to correct things that are wrongly perceived, seen or taught."
According to the Turkish Language Institute, jihad is primarily defined as "religious war".
Opposition MP Bulent Tezcan told the BBC: "By embedding a jihadist education of values, they try to plague the brains of our little children, with the same understanding that transforms the Middle East into a bloodbath."
Turkey riots latest: Erdogan blames 'extremists' for nationwide riots as protester, 22, is killed near Syrian border
Show all 13
Observers have noted that Turkey has steadily increased references to Islam in the curriculum, while removing references to Turkey's founder Mustafa Kemal Ataturk.
There has also been a rise in the number of religious schools, known as Imam Hatip schools, in recent years.
The textbooks explaining the notion of jihad are being rolled out in the religious schools, before they are introduced to secondary schools as optional courses next year.
Join our commenting forum
Join thought-provoking conversations, follow other Independent readers and see their replies