Turkish movie about ancient town flooded by dam wins EU film competition
The film tells the story of the ancient town of Hasankeyf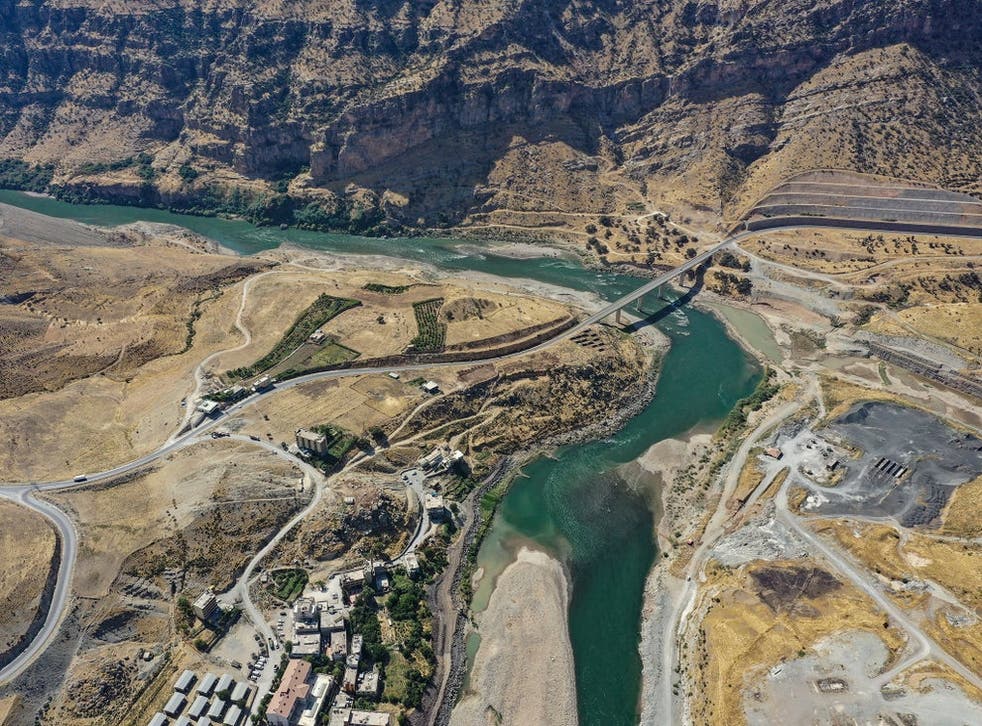 This article first appeared on our partner site, Independent Turkish
The winners of the 10th annual European Union Human Rights Film Competition have been announced and top prize has been awarded to aTurkish film telling the story of Hasankeyf, a 12,000 year old town, which was flooded by the building of the nearby Ilisu Dam. 
Şîn [Mourning] by the young director, Mehmet Ismail Cecen, was in a competition comprising 85 films, and took home the 'Best Film Award'.
The eight-minute long film tells the story of a young man who, with the help of his 10-year-old son, moves his father's bones from the cemetery of a partly submerged Hasankeyf.
On a cold and snowy day, the young man and his son travel by boat to the cemetery with an empty coffin. After collecting his father's bones, the young man and his son gaze at the places they had known all their lives but would never see again.
The film ends with a mourning song performed by a dengbej [a traditional Kurdish singing storyteller]. The song is a lament for Hasankeyf.
The move was controversial. Critics claimed the huge project was not worth the cost and destroyed part of Turkey's cultural heritage. Hasankeyf was one of the oldest known, continuously inhabited settlements in the world.
However the Turkish government argued that the project was vital, part of a larger network of dams aimed at reducing the country's dependency on energy imports and it also provided jobs.
Speaking to Independent Turkish, Mehmet İsmail Çeçen, director of the film, explained that they wanted to recount this event through fiction and wanted to tell the story of a grandfather, father and grandchild, with one of the three generations disappearing.
"The film tells the story of the migration of 199 villages as a result of flooding from the Ilisu Dam. The dam not only flooded their history, it also left the dead under water. The elderly had known for years that a dam was to be built here and they would tell their relatives to not let their graves get flooded. This film tells the story of some of the families who were migrating and wanted to move their relatives from the graves", said Çeçen.
The director said he wanted to bring "international attention" to Hasankeyf.
The film was produced by Mehmet Akyil and Melih Nazlican.
Translated by Esra Turk, Edited and proofread by Tooba Ali & Celine Assaf
Register for free to continue reading
Registration is a free and easy way to support our truly independent journalism
By registering, you will also enjoy limited access to Premium articles, exclusive newsletters, commenting, and virtual events with our leading journalists
Already have an account? sign in
Register for free to continue reading
Registration is a free and easy way to support our truly independent journalism
By registering, you will also enjoy limited access to Premium articles, exclusive newsletters, commenting, and virtual events with our leading journalists
Already have an account? sign in
Join our new commenting forum
Join thought-provoking conversations, follow other Independent readers and see their replies