Turkey on way to visa-free travel around Schengen area of European Union
'Turkey has made lots of efforts to fulfil the remaining benchmarks', the EU Comission has said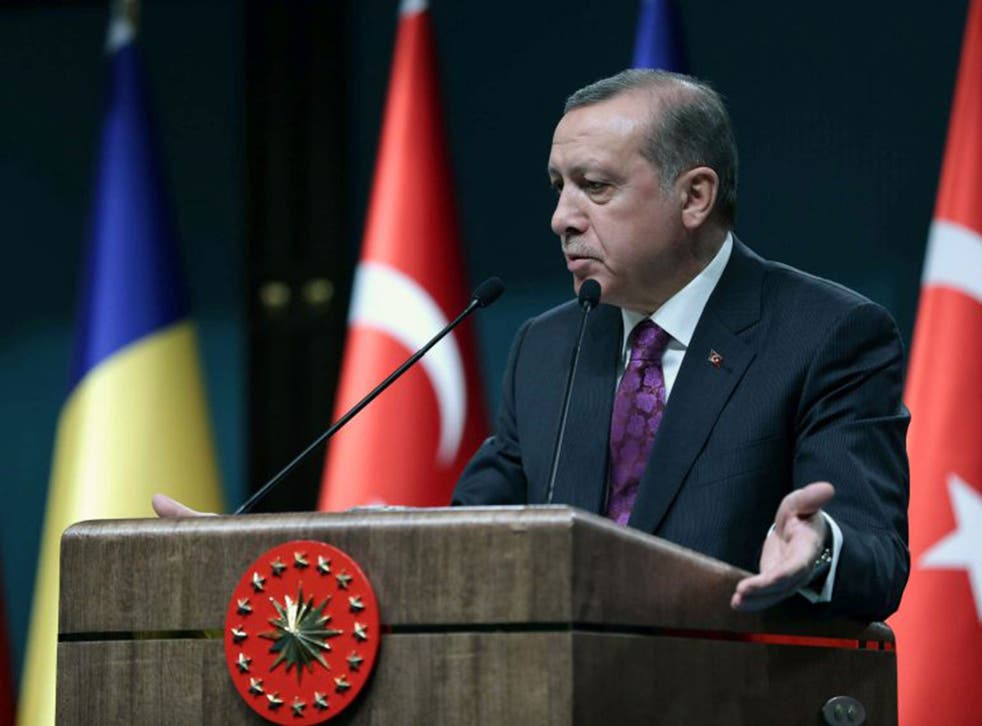 Turkish citizens are on the cusp of being handed visa-free travel around the European Union pending a vote by the bloc's member states.
If passed, the agreement would grant Turkey's 75 million residents a tourist stay of 90 days.
It comes off the back of a deal with President Erdogan to allow refugees and migrants to be returned to the country from Greece after crossing the Aegean Sea in a bid to reduce the number of people attempting to reach mainland Europe.
A report on the subject will be formally made public by the European Commission on May 4, said a spokesperson at the EU institution.
"The European Commission will bring out the progress report tomorrow, and if they come to the decision that visa liberalisation should happen then the Council and the Parliament will have time to adopt the proposal," he told The Independent.
A final date for approval by the European Parliament could be in two months, the spokesperson said.
"It's part of the EU-Turkey agreement and it's also part of the long ongoing liberalisation dialogue with Turkey," he said.
"Turkey has made lots of efforts to fulfil the remaining benchmarks."
In order to win visa liberalisation for its citizens, Turkey has had to meet 72 benchmarks on security, data protection and more.
Not all of these benchmarks have yet been met - but Turkey has said it will "terminate" the migration deal if visa liberalisation is not granted.
Its citizens would have visa-free access to the Schengen area, which is 26 European countries who ceased border controls between each other in a 1995 agreement and which the UK is not signed up to.
"The dialogue over visa liberalisation has already been going on for about two years," said the spokesperson at the Commission.
"It has just been sped up."
Turkey's two million Syrian refugees

Show all 11
The European Commission is made up of 28 commissioners from each member state with the UK represented by Lord Jonathan Hill.
It is intended to be a neutral body, not influenced by any particular national government, which puts forward legislation, enacts decisions and upholds EU treaties.
Meanwhile, Turkey is estimated to host more than 2.5 million Syrians and more than 80,000 Iraqi refugees.
The principle of free movement within the Schengen area has been under threat since fears over terrorists increased following the November Paris attacks.
Register for free to continue reading
Registration is a free and easy way to support our truly independent journalism
By registering, you will also enjoy limited access to Premium articles, exclusive newsletters, commenting, and virtual events with our leading journalists
Already have an account? sign in
Register for free to continue reading
Registration is a free and easy way to support our truly independent journalism
By registering, you will also enjoy limited access to Premium articles, exclusive newsletters, commenting, and virtual events with our leading journalists
Already have an account? sign in
Join our new commenting forum
Join thought-provoking conversations, follow other Independent readers and see their replies