Turkey acquits two Kurdish Germans of murdering sister in 'honour killing'
Hatun Surucu, 23, shot in the head at Berlin bus stop because family disapproved of divorce and Western lifestyle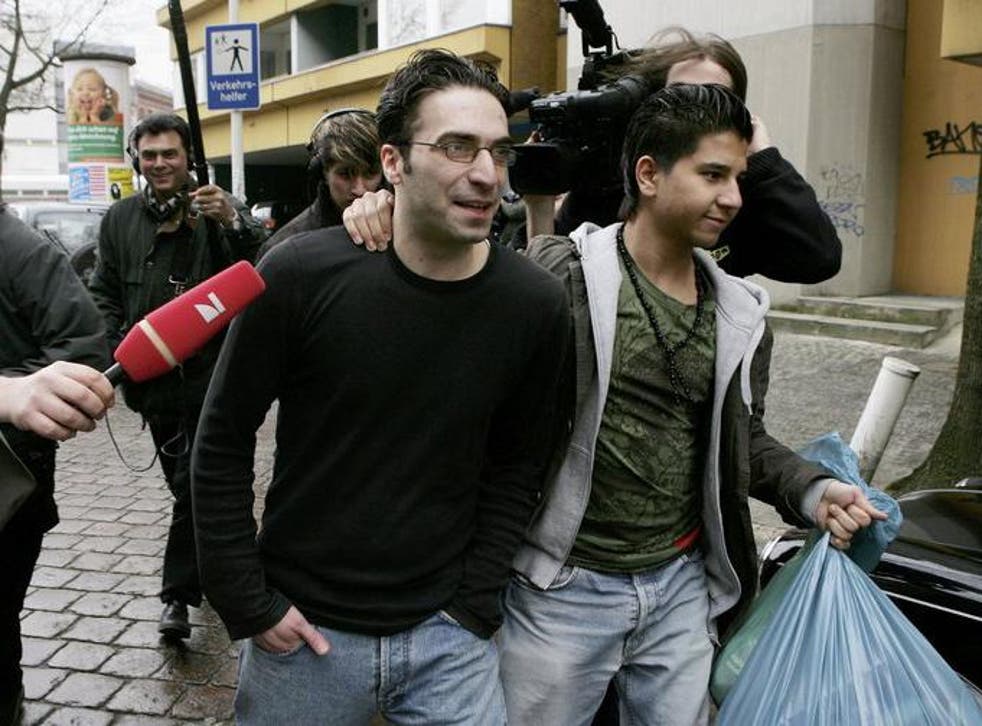 Two Kurdish German men accused of helping to kill their sister in 2005 because of her Western lifestyle were acquitted Tuesday in a Turkish court, in the latest failed attempt to prosecute them in a case that became a benchmark for cultural tensions between Turkey and Germany.
The sister, Hatun Surucu, 23, was killed at a Berlin bus stop when her youngest brother fired three bullets into her head. The brothers said the family's honour had been offended because she divorced the man her family had forced her to marry at age 16, and then began dating and refused to wear a headscarf.
Though her family is ethnically Kurdish, and originally from Turkey, Surucu had been born and raised in Germany. Her murder, after a series of similar so-called honour killings of Muslim women in Germany, sent shock waves through the country.
Some seized on the case to further their arguments that conservative Muslims are incompatible with secular German society, and it reflected more broadly on relations between Turkey and Germany at a time when some Europeans were arguing against allowing Turkey to join the European Union because of civil rights issues.
​Surucu's youngest brother, Ayhan, admitted that he had killed her and he was jailed for nine years in a German prison.
But his brothers — Mutlu, now 38, and Alparslan, now 36 — have been acquitted twice of helping him: first in Germany in 2006, and again Tuesday when they were found not guilty at a separate trial in Istanbul because of a lack of evidence.
Mutlu Surucu had previously spoken approvingly of his sister's death. But a crucial prosecution witness who might have been able to offer evidence that the brothers had cooperated in the killing — Ayhan Surucu's ex-girlfriend — did not appear to testify in the Istanbul trial, according to Leyla Suren, a lawyer with the Initiative Against Femicide, a Turkish rights-advocacy group, who attended the hearing.
The potential witness, known in court records only as Melek A, could not be found at her last known address in Germany, and no other witnesses were able to provide clear evidence to buttress the prosecution's case. The Initiative Against Femicide was also denied the right to testify, Suren said.
"In this courtroom, only the prosecutor was speaking for Hatun Surucu — so Hatun Surucu was once again alone," Suren said.
A child of Turkish-Kurdish immigrants, Hatun Surucu had been brought up in Germany before her father pulled her out of school and sent her back to her family's ancestral village in Turkey, where at 16 she was forced to marry a cousin, according to German news reports.
After the marriage ended in divorce, she returned to Berlin and gave birth to a son, Can, but soon left her parents' home to live as a single mother.
Prosecutors said that her conservative and religious brothers felt dishonoured after she began refusing to wear a headscarf and started dating a German man. A German judge described the attack by Ayhan Surucu as "an ice-cold, execution-style murder."
A German court jailed Ayhan Surucu in 2006, but acquitted Mutlu and Alparslan Surucu of involvement.
A German appeals court later overturned the elder brothers' acquittal, partly because of the testimony of Ayhan Surucu's ex-girlfriend, who said they had helped him plan the murder.
But the two brothers were able to leave for Turkey, where they lived freely for several years.
In a German documentary released in 2011, Mutlu Surucu said his sister's "lifestyle change" justified her murder. "Why does a woman need to dress up so prettily?" he reportedly asked. "Why does she need to go out on the town? To attract men."
After requests from Germany, Mutlu and Alparslan Surucu were eventually arrested by the Turkish authorities and brought to Istanbul in early 2016 — a case that culminated in their second acquittal, on Tuesday.
The case was followed closely in Germany but received little coverage in Turkey.
Accurate data about honour killings in Turkey is hard to come by. According to government figures issued in 2008, more than 1,000 women were victims of honour killings from 2003 to 2008.
In 2016, 328 women were killed for gender-related reasons, according to statistics compiled by the Initiative Against Femicide.
A lawyer at the initiative, Ipek Bozkurt, said the discourse of Turkey's leading politicians had not helped improve the treatment of women.
World news in pictures

Show all 50
In 2014, President Recep Tayyip Erdogan said a woman's natural role is as a mother and argued that women are not equal to men. Earlier that year, one of Erdogan's deputy prime ministers said that women should not laugh loudly in public.
"A husband who sees those words in the main media channel thinks that my wife is not entitled to have a life of her own," Bozkurt said.
Copyright The New York Times
Join our new commenting forum
Join thought-provoking conversations, follow other Independent readers and see their replies