Man who 'kicked woman in face for wearing shorts' told police he would be 'less aroused' if she had worn trousers
Abdullah Çakıroğlu was apparently heard saying: 'Those who wear shorts must die'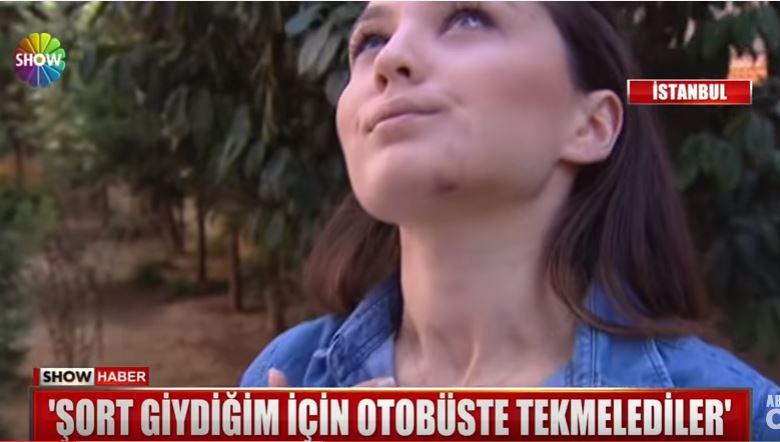 A man who allegedly kicked a woman in the face for wearing shorts told police he would be "less aroused" if she had worn trousers.
Abdullah Çakıroğlu is accused of verbally and physically assaulting the 23-year-old nurse on a public bus in Istanbul.
He was heard saying: "Those who wear shorts must die," according to local media.
The security guard was initially released despite the prosecutor deeming it "bodily harm", and the 35-year-old admitting the attack.
It took a social media campaign to prompt authorities to re-arrest Mr Çakıroğlu on Monday, but this time for "inciting animosity among society".
According to Hurriyet Daily News, he told investigators: "She wore shorts and was sitting in an obscene way with her legs sideways. She was staring at me with an obtrusive look. I lost myself in an instant.
"I thought she disregarded the values of our country and society and she did not show respect for herself and the people around her with her clothing style. My spiritual side took over and I kicked her in the face."
The victim, Ayşegül Terzi, said three men stepped in to stop the assault, but she was left with bruises on her face.
Mr Çakıroğlu reportedly suffers from bipolar disorder and had recently left hospital after undergoing treatment.
In protest at the attack, the hashtag #AyşegülTerzininSesiOlalim was used thousands of times over the weekend.
Feminist protests demand end to violence against women in Brazil after gang rape of teenage girl
Show all 10
It translates into English as "let's be the voice of Aysegul Terzi". Women in Turkey also posted images to social media of themselves wearing shorts in solidarity.
On Sunday, campaigners gathered in Istanbul to protest the attack and put pressure on authorities to focus on ending violence against women.
The attack also caught the attention of Turkey's family and social policy minister.
Fatma Betul Sayan Kaya said the ministry would be pursuing the incident, adding: "We stand by Aysegul Terzi and other victims of violence against women."
Join our commenting forum
Join thought-provoking conversations, follow other Independent readers and see their replies