Turkey may not actually be hosting 2.7m Syrian refugees as it claims
The figure underpins tough negotiations with the EU, which could see Turkey receive €6bn to look after Syrians - some of whom have already moved on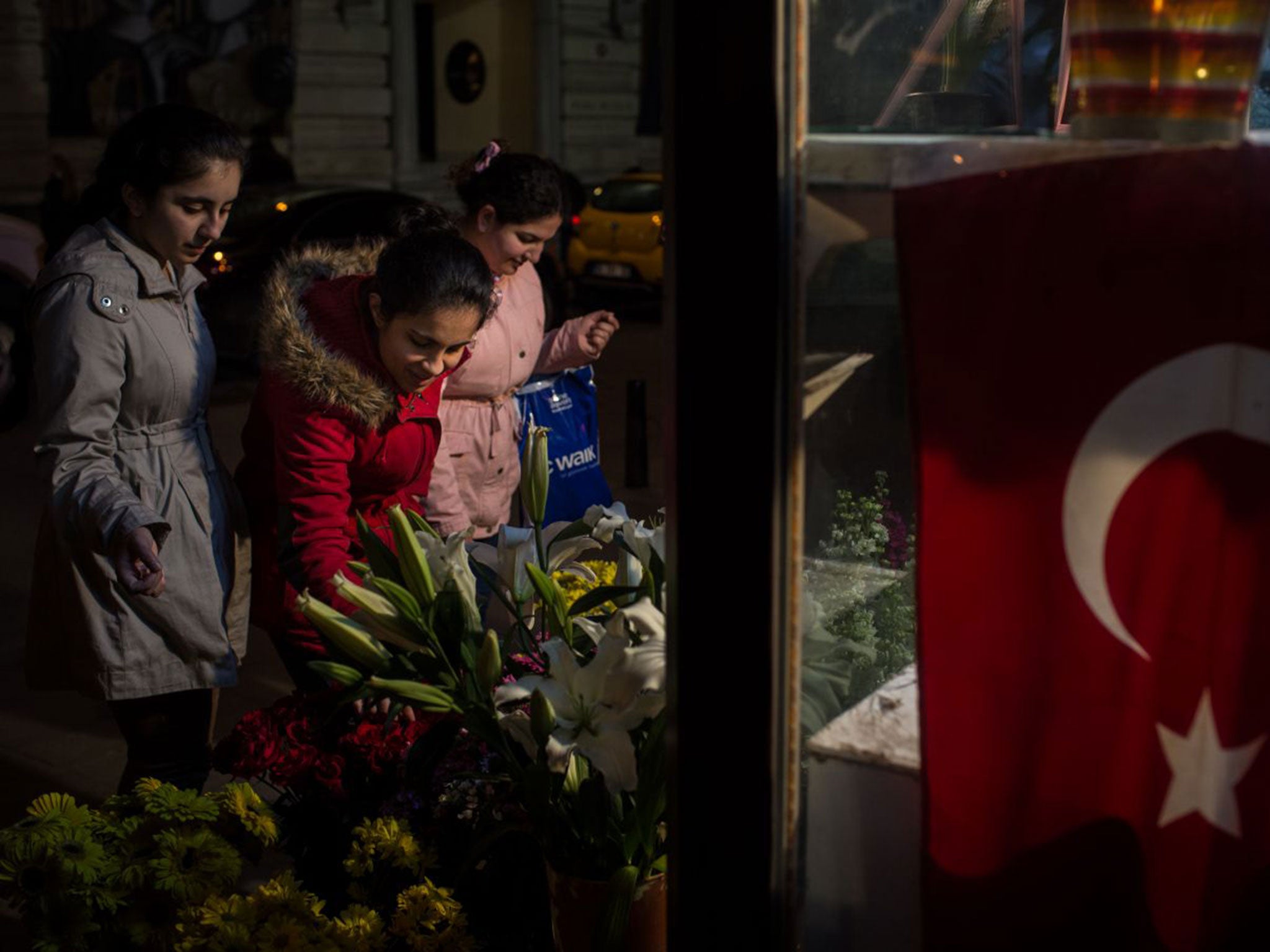 Turkey may be hosting far fewer than the 2.7 million Syrian refugees declared in official figures, according to a controversial new claim.
An article in an online magazine by an aid worker and a former aid worker argues that many of those registered as living in Turkey may already have left for Europe, while others may have been registered several times. The claim comes as European leaders prepare to thrash out the final details of a deal with Turkey designed to prevent a repeat of the influx of people who arrived in Europe last year.
Ankara drove a hard bargain at an emergency summit in Brussels this week. In return for agreeing to allow all refugees and migrants arriving in EU countries to be sent back to Turkey, the nation's Prime Minister, Ahmet Davutoglu, asked EU leaders to double a package of aid for Syrians in his country to €6bn (£4.7bn).
Questions about the actual numbers were raised in an article published on The Balkanist website under the headline "Turkey's mysterious disappearing refugees".
Written by an aid official based in southern Turkey, who works for an unnamed organisation, and a former humanitarian worker, it cites figures showing that 880,000 people arrived in Greece last year after crossing by sea from Turkey. In the same period, the number of Syrian refugees reported as living in Turkey rose from 1.5 million to 2.5 million. The current total claimed by Ankara stands at 2.7 million.
For that increase to be accurate, the authors say, 80,000 refugees must have crossed into Turkey from Syria every month last year, excluding anyone who went straight to Europe. However, from about March last year it has become much harder for Syrians to cross into Turkey, as large sections of the border have been closed.
The article notes that the numbers of Syrians living in official government camps rose slightly in 2015 from 230,000 to 270,000.
The authors warn that the official Turkish figures are "being accepted uncritically by aid groups and government officials" when they should be treated with more caution – especially when they form the basis of frantic EU negotiations.
A senior Turkish official did not deny that the figure for Syrians in Turkey could be too high, but said that it was "difficult to tell".
Refugee crisis - in pictures
Show all 27
He told The Independent: "We don't know if 100 per cent of Syrians currently in Turkey are registered, even though the authorities have been trying very hard to register everyone. At the same time it is unclear how many people left – how many people drowned, or ended up in Europe." He suggested that the numbers in Europe could also be inaccurate because people who travelled to Germany or Sweden crossed many national borders and were re-registered and reported every time they did so.
All those arriving in Greece from Turkey are supposed to be registered, raising the prospect that they could, in theory, be crossed off against the list of names of refugees in Turkey. Frontex, the EU border agency, has sent hundreds of officers, seconded from police forces across Europe, to help the Greek authorities record all new arrivals.
However, a spokesman for the agency said that information about individuals was passed only to the Greek authorities and could not be shared more widely because of data protection laws.
The numbers crossing the Aegean Sea have shown few signs of declining. More than 130,000 people have reached Europe from Turkey this year alone. Yesterday, two children and a six-month-old baby were among five Afghans who drowned trying to reach the Greek island of Lesbos.
Join our commenting forum
Join thought-provoking conversations, follow other Independent readers and see their replies