Turkey puts dozens of people on trial for first time since failed plot to overthrow President Erdogan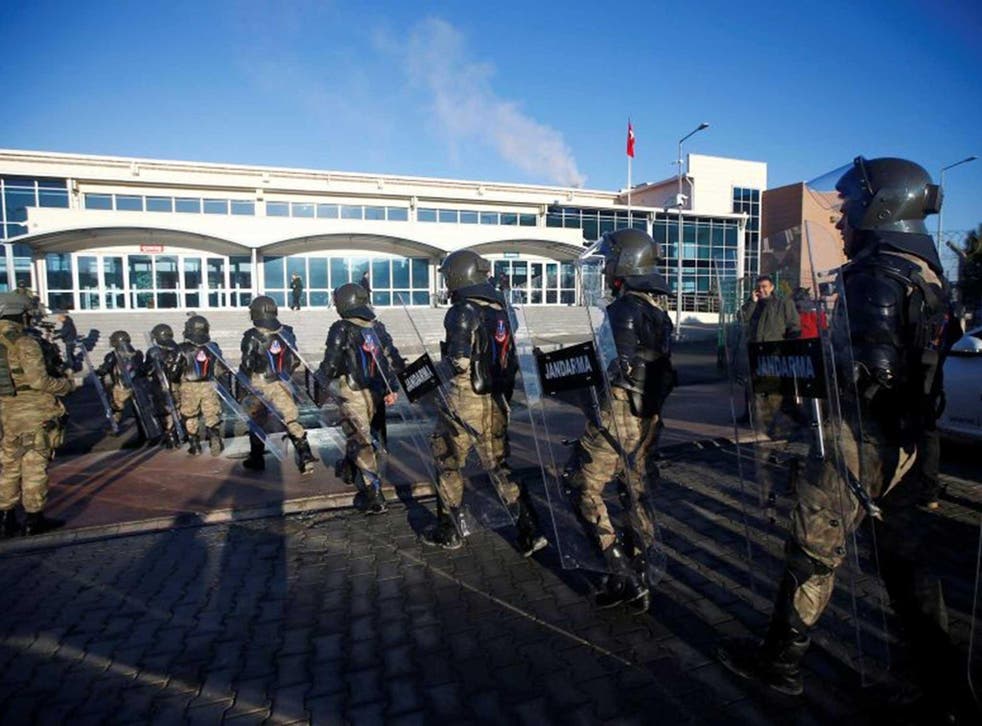 Twenty-nine Turkish former police officers have gone on trial accused of aiding the failed military coup in July – the first trial in Istanbul over the attempt that led to 270 deaths.
Renegade officers in Turkey's military used tanks, fighter jets and helicopters in their 15 July attempt to unseat the government, attacking parliament and other key buildings.
Turkey blamed it on a network of followers of the US-based Muslim cleric Fethullah Gulen – an ally-turned-foe of President Recep Tayyip Erdogan.
Recep Tayyip Erdogan's most controversial quotes

Show all 8
Mr Gulen, whom Turkey wants extradited to face trial, has denied any involvement in the coup.
The government declared a state of emergency after the uprising and has launched a large-scale crackdown against Mr Gulen's movement, which it has declared a terror organisation.
More than 40,000 people have been arrested for alleged involvement in the coup while tens of thousands of others have been purged from government jobs.
The officers standing trial in a prison and courthouse complex on the outskirts of Istanbul include three helicopter pilots.
At the opening hearing, two pilots denied accusations that they ignored orders to fly a helicopter that would carry officers tasked with defending Mr Erdogan's residence, the Anadolu news agency reported. The two also rejected accusations of links to Mr Gulen's movement.
"I don't have the slightest link to the (coup attempt)," the agency quoted defendant Tolga Gultekin as telling the court. "There was no flight instruction given to me."
Another pilot, Ender Kucuka, was quoted as saying that he and a co-pilot were ready to fly their helicopter but that the flight mission was cancelled by a superior.
Prosecutors have demanded aggravated life prison terms for 21 officers charged with attempted coup, while eight face a maximum of 15 years for membership of a terrorist organisation.
The trial is the first in Istanbul in connection with the coup attempt. Some 45 soldiers are on trial in separate cases taking place in the cities of Zonguldak, Bursa and Erzurum.
AP
Register for free to continue reading
Registration is a free and easy way to support our truly independent journalism
By registering, you will also enjoy limited access to Premium articles, exclusive newsletters, commenting, and virtual events with our leading journalists
Already have an account? sign in
Register for free to continue reading
Registration is a free and easy way to support our truly independent journalism
By registering, you will also enjoy limited access to Premium articles, exclusive newsletters, commenting, and virtual events with our leading journalists
Already have an account? sign in
Join our new commenting forum
Join thought-provoking conversations, follow other Independent readers and see their replies