Two jailed members of Pussy Riot Maria Alyokhina and Nadezhda Tolokonnikova released from prison following Russian government amnesty
Alyokhina said the amnesty was a 'PR stunt' and she would have stayed in prison if she could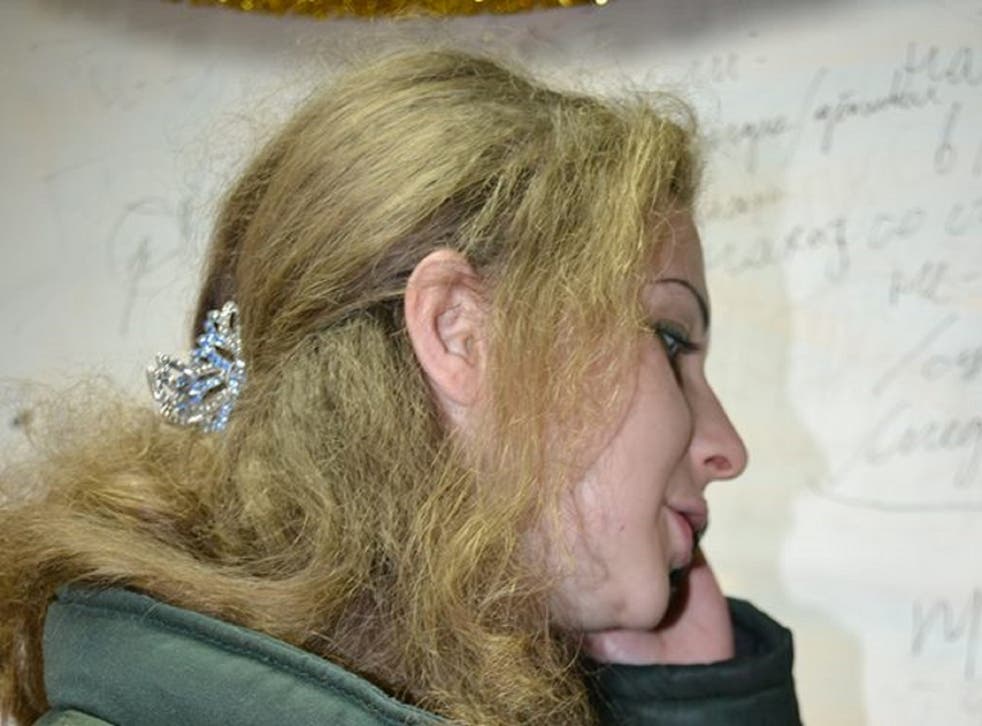 Two jailed members of the punk rock band Pussy Riot have been released from prison in Russia thanks to an amnesty from the government, 18 months into their two-year sentences.
Maria Alyokhina and Nadezhda Tolokonnikova, alongside fellow band member Yekaterina Samutsevich, had been found guilty of hooliganism motivated by religious hatred after performing a protest song in Moscow's main cathedral.
Dubbed a "punk prayer", it was highly critical of President Vladimir Putin, with the band saying they wanted to raise concerns about the increasingly strong links between the Kremlin and the church.
Early this morning Ms Alyokhina, 25, was taken into town from the prison colony of Nizhny Novgorod, east of Moscow, where she remained defiant.
She told Russia's Dozhd TV channel by telephone that she did not want to accept freedom from Mr Putin, and would have preferred to stay in jail and see out her term.
In pictures: Last members of Pussy Riot are freed

Show all 9
She said: "I don't think the amnesty is a humanitarian act, I think it's a PR stunt. If I had a choice to refuse I would."
Ms Alyokhina added that the amnesty, which also later saw the release of fellow band member Ms Tolokonnikova, 24, applied only to a minority of convicts.
It could mean freedom for the so-called "Arctic 30", a group of Greenpeace activists jailed for a protest on a Gazprom oil drill in the Arctic sea, in a move which many see as a bid to smooth over international relations ahead of the 2014 Winter Olympics in Sochi.
The release of Ms Tolokonnikova draws a line under the episode which has seen Pussy Riot make headlines all over the world. The third band member, Ms Samutsevich, was released on a suspended sentence several months after they were all imprisoned in March 2012, because a trial found she was stopped before she could make it to the altar in Moscow.
The amnesty was passed in a bill before the Russian parliament last week, and allowed for the release of thousands of inmates. The Pussy Riot members qualified because they both have small children.
Ms Tolokonnikova's father Andrei said on Thursday that he too considered the amnesty to be little more than a public relations move ahead of the Olympics.
He told Reuters: "It is an absolutely cynical game of the central authorities."
Register for free to continue reading
Registration is a free and easy way to support our truly independent journalism
By registering, you will also enjoy limited access to Premium articles, exclusive newsletters, commenting, and virtual events with our leading journalists
Already have an account? sign in
Register for free to continue reading
Registration is a free and easy way to support our truly independent journalism
By registering, you will also enjoy limited access to Premium articles, exclusive newsletters, commenting, and virtual events with our leading journalists
Already have an account? sign in
Join our new commenting forum
Join thought-provoking conversations, follow other Independent readers and see their replies