Ukrainian chess grand master and girlfriend found dead in Russia after 'inhaling laughing gas'
Deaths come days after Bogdanovich faced criticism for playing in Russian team against Ukraine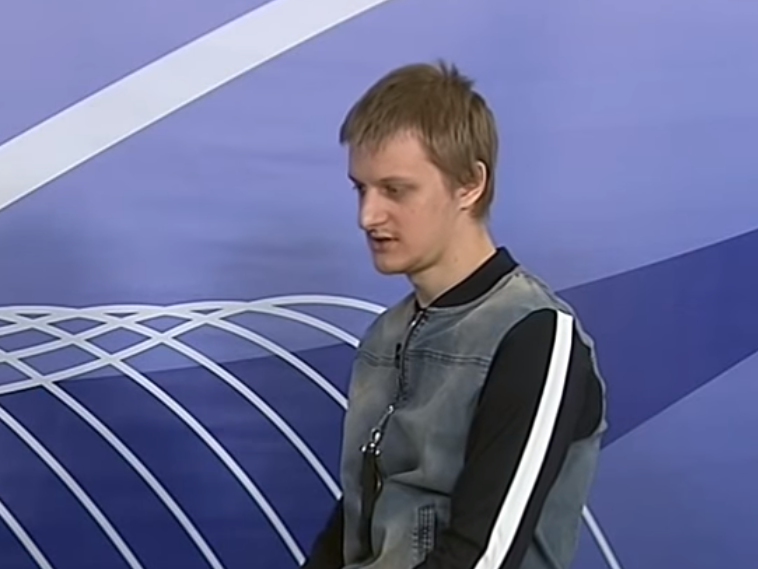 A Ukrainian chess grandmaster once ranked eighth in the world and his teenage girlfriend, who also played professionally, have died. Investigators claimed the pair may have choked to death after inhaling nitrous oxide.
Stanislav Bogdanovich, 27, and 19-year-old Alexandra Vernigora, both from the Odessa region, were found dead in their adoptive home of Moscow, according to industry publication Chess-news.ru.
Bogdanovich, once the world number eight in fast-paced Blitz chess, was ranked 31st in Ukraine before his death.
The couple, who had been together for a year, were initially claimed to have been found alongside balloons used to inhale the gas, which is legally available in the country.
However Russian broadcaster Ren TV, citing Russian investigators, later said the couple had been found with bags over their heads.
World news in pictures
Show all 50
The supply of nitrous oxide, also known as laughing gas, was outlawed for recreational purposes in the UK in 2016 – however, the death rate associated with its use is relatively low. Between 2010 and 2016, 25 people were confirmed to have died as a result of inhaling the gas in Britain.
Investigators reportedly said there was no evidence of foul play.
It comes after Bogdanovich faced criticism for his decision to play for Russia against his home nation of Ukraine in an online team chess event, provoking anger and annoyance among his fellow Ukrainians.
Saying he was only doing "what is best for business", he added: "I am now in Russia. It would be ugly as a guest to speak out against those who provide a warm welcome. This is just a tribute."
"I believe that in this way I have made a modest contribution to the peace between our countries. It is time for us to shy away and stop this feud. Perhaps, if each of us only played for Russia one at a time, then any conflict would already be over."
However the decision, and his explanation, continued to face criticism in Ukraine. Anatoliy Hrytsenko, the nation's former defence minister, wrote on Facebook five days before his death that Bogdanovich's actions had been "callous".
Join our commenting forum
Join thought-provoking conversations, follow other Independent readers and see their replies