Ukraine crisis: Sanctions will make Russia's 'weak economy even weaker', says President Obama
US and EU target energy, weapons and finance companies in latest clampdown
Nigel Morris
Wednesday 30 July 2014 06:47 Comments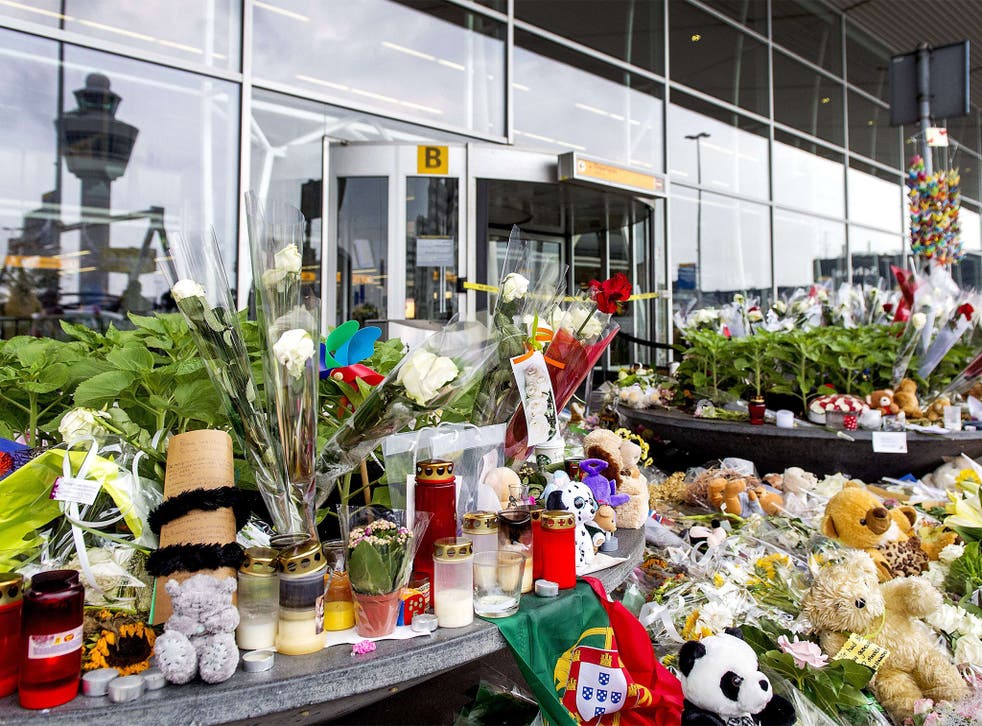 A new wave of sanctions against Russian banks and companies will be imposed within days by the European Union, supported by fresh action against President Vladimir Putin's closest allies.
The moves were agreed tonight by EU leaders, 12 days after Flight MH17 was shot down with the loss of 298 lives over an area of eastern Ukraine controlled by Russian-backed separatist fighters.
The United States announced sanctions against Russia's energy, weapons and finance industries, as the West attempted a co-ordinated move to force President Putin to de-escalate the civil war in Ukraine.
President Barack Obama said the new sanctions would make Russia's "weak economy even weaker". He added: "Russia is once again isolating itself from the international community, setting back decades of genuine progress. It does not have to be this way. This is a choice Russia and President Putin has made.
"If Russia continues on this current path, the costs on Russia will continue to grow," Mr Obama said.
EU chiefs signalled they are ready to take further steps to hit the Russian economy if it continued to destabilise Ukraine. And they condemned the failure of separatist forces to give unfettered access to air accident investigators to the MH17 disaster site.
The US Secretary of State John Kerry accused the separatists of displaying "an appalling disrespect for human decency" in carrying on fighting close to the area.
David Cameron, who met relatives of British crash victims today, said: "Russia's behaviour in destabilising another country, Ukraine, is unacceptable." The sanctions, which will be reviewed after three months, will target the financial, energy and defence sectors. Exports of technology to the Russian oil industry will be also banned, although imports to EU countries are not affected by the move.
Russian state-owned banks will be prevented from selling newly issued stocks or bonds in European markets, a measure that will hit the City of London particularly hard.
Downing Street has warned the UK could suffer "pain" as a result of the moves and the oil giant BP said its future profits could be harmed if relations continue to deteriorate between Russia and the West. BP, which owns almost one-fifth of the Russian oil firm Rosneft, said further sanctions could have a "material adverse impact" on its business.
Eight more officials, including four members of President Putin's inner circle, are also expected to be subjected to asset bans and travel freezes.
The package of measures was announced tonight by Jose Manuel Barroso, President of the European Commission, and President Herman van Rompuy, President of the European Council.
They said: "It is meant as a strong warning: illegal annexation of territory and deliberate destabilisation of a neighbouring sovereign country cannot be accepted in 21st-century Europe.
"The package of new restrictive measures agreed today by the European Union constitutes a powerful signal to the leaders of the Russian Federation: destabilising Ukraine, or any other Eastern European neighbouring state, will bring heavy costs to its economy."
The statement added: "Russia will find itself increasingly isolated by its own actions."
The announcement of new sanctions came after the US said it was seeking talks with Russia over an allegation from the White House that Russia violated the Intermediate-Range Nuclear Forces treaty between the two nations. President Obama wrote to Mr Putin to inform him directly that the US had determined a breach of the deal, signed in 1987, which was designed to eliminate ground-launched cruise missiles with ranges of 500-5,500 km (310-3,400 miles).
The White House spokesman Josh Earnest declined to say how or when Russia violated the treaty, but said the US is concerned in part about the risk of proliferation. Mr Earnest added that the White House has raised its concern about the violation "on a number of occasions" and further talks are needed.
Register for free to continue reading
Registration is a free and easy way to support our truly independent journalism
By registering, you will also enjoy limited access to Premium articles, exclusive newsletters, commenting, and virtual events with our leading journalists
Already have an account? sign in
Join our new commenting forum
Join thought-provoking conversations, follow other Independent readers and see their replies